BOOK CLUB
landscaping
/
August 25, 2022
BOOK CLUB
DESIGNED BY STUDIO TERRAIN AND CONSTRUCTED BY TERRAIN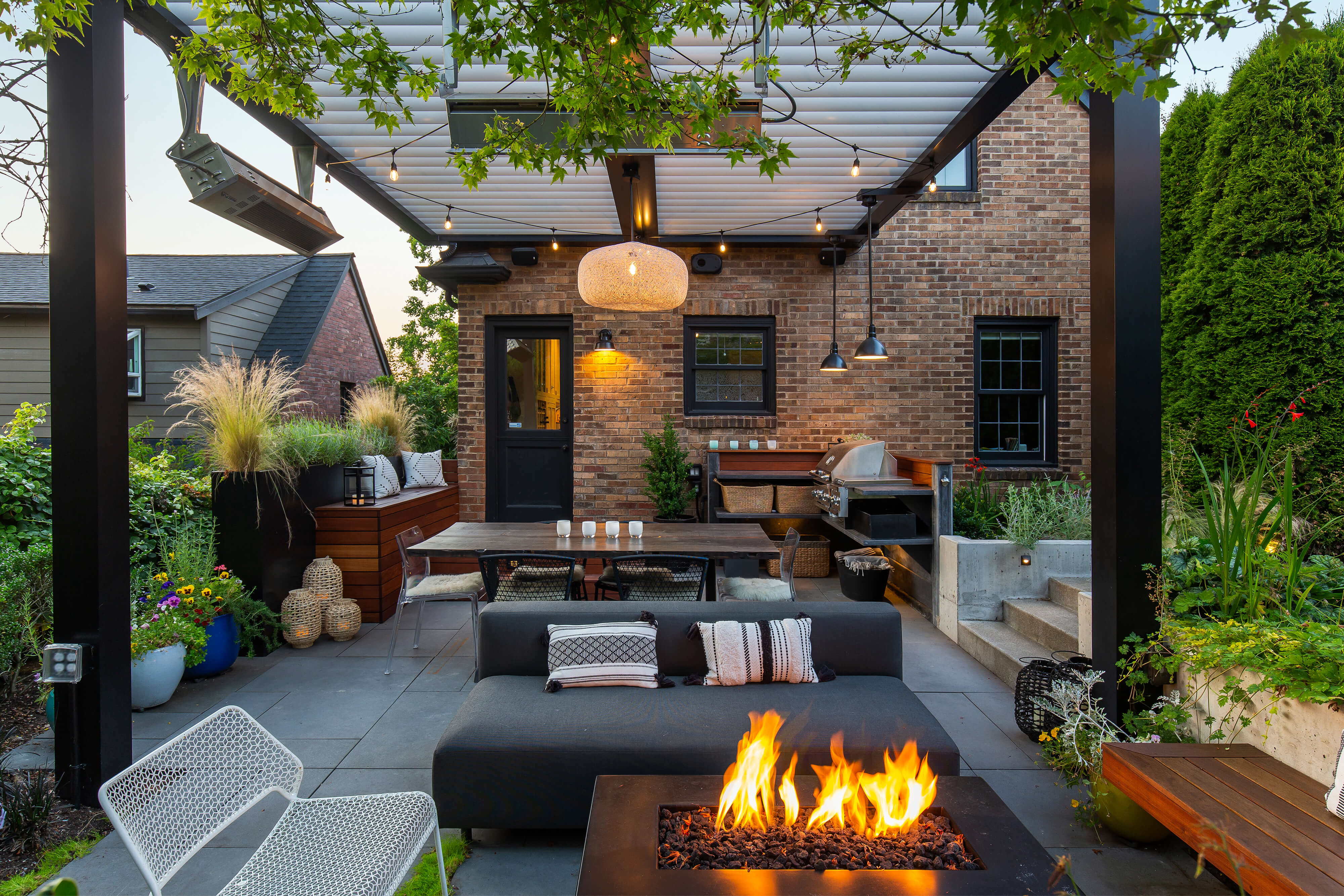 The Book Club uses a variety of materials and creative use of space to transform a small backyard into an urban oasis. A low concrete wall is used to form a lounge space with a cantilevered Ipe bench and fire pit. Large format concrete pavers connect the lounge space to a dining and BBQ space protect from the elements by an overhead louvered roof. The use of synthetic turf along with native and adapted plant materials make this space the low maintenance, private, getaway our client was looking for.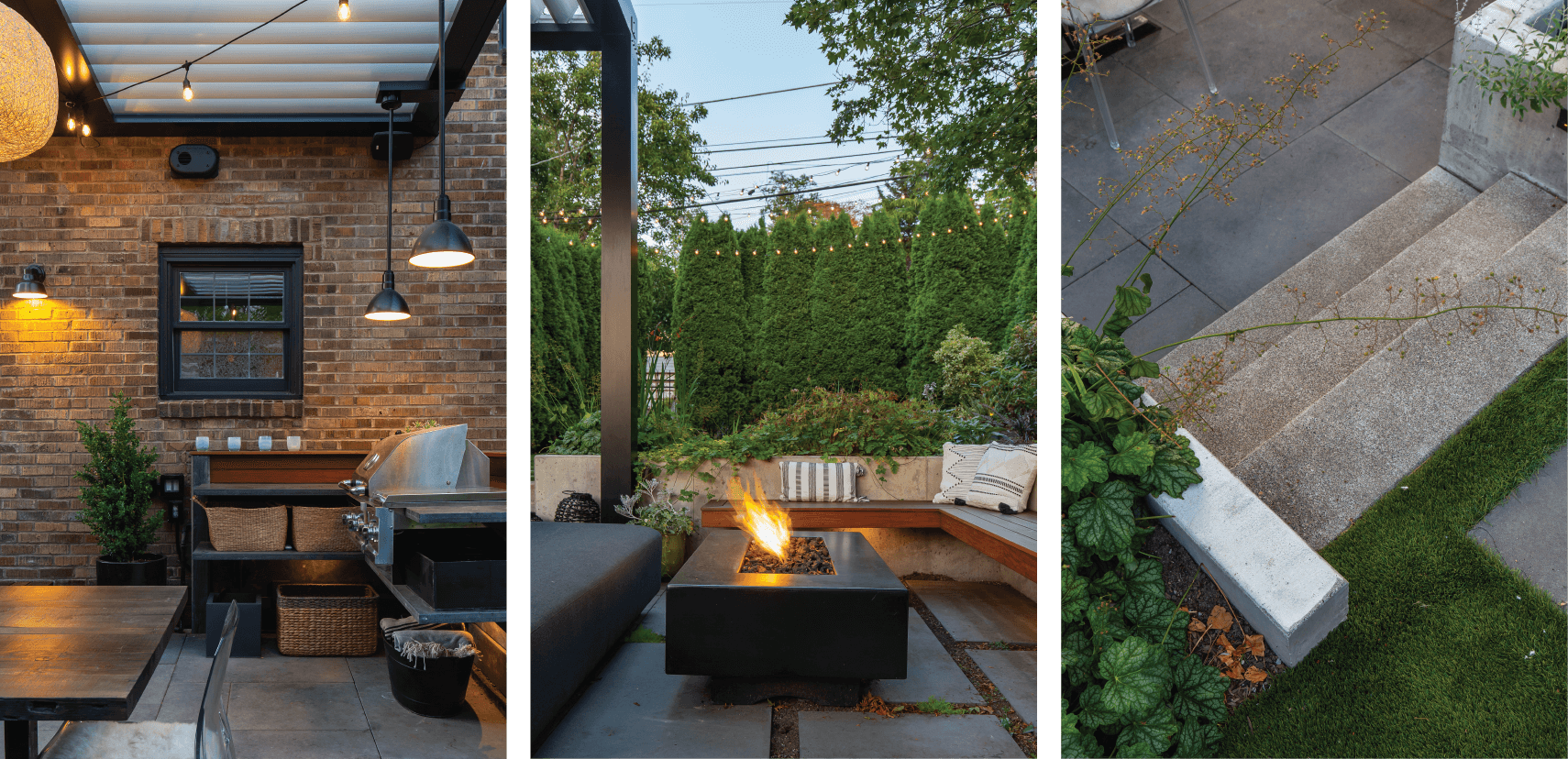 Landscape Architect's Note:
At the peak of Seattle's COVID quarantine my client requested that we transform their backyard into an urban getaway where they could experience outdoor living in the comfort of their own home. We were able to get creative and comfortably incorporate all of the clients requests this modest Madrona backyard.

Full Project Details > Book Club
TERRAIN RECOMMENDS
See below few of our favorite items with used in this project!
BBQ ISLAND
This Concrete Outdoor Kitchen is a new and innovative design transforming the outdoor living space. The modular concrete pieces allow a simple system to provide a variety of design solutions to create an outdoor kitchen, shower, storage, seating, communal area, or partition.
BBQ ISLAND by WWOO >
PAVING
Whether you need a natural free-form look or more formal appearance, Castohn has a variety of products to keep your walkways beautiful and functional with easy installation due to uniform depth. You have your choice of textures and colors to make your upgrade perfect.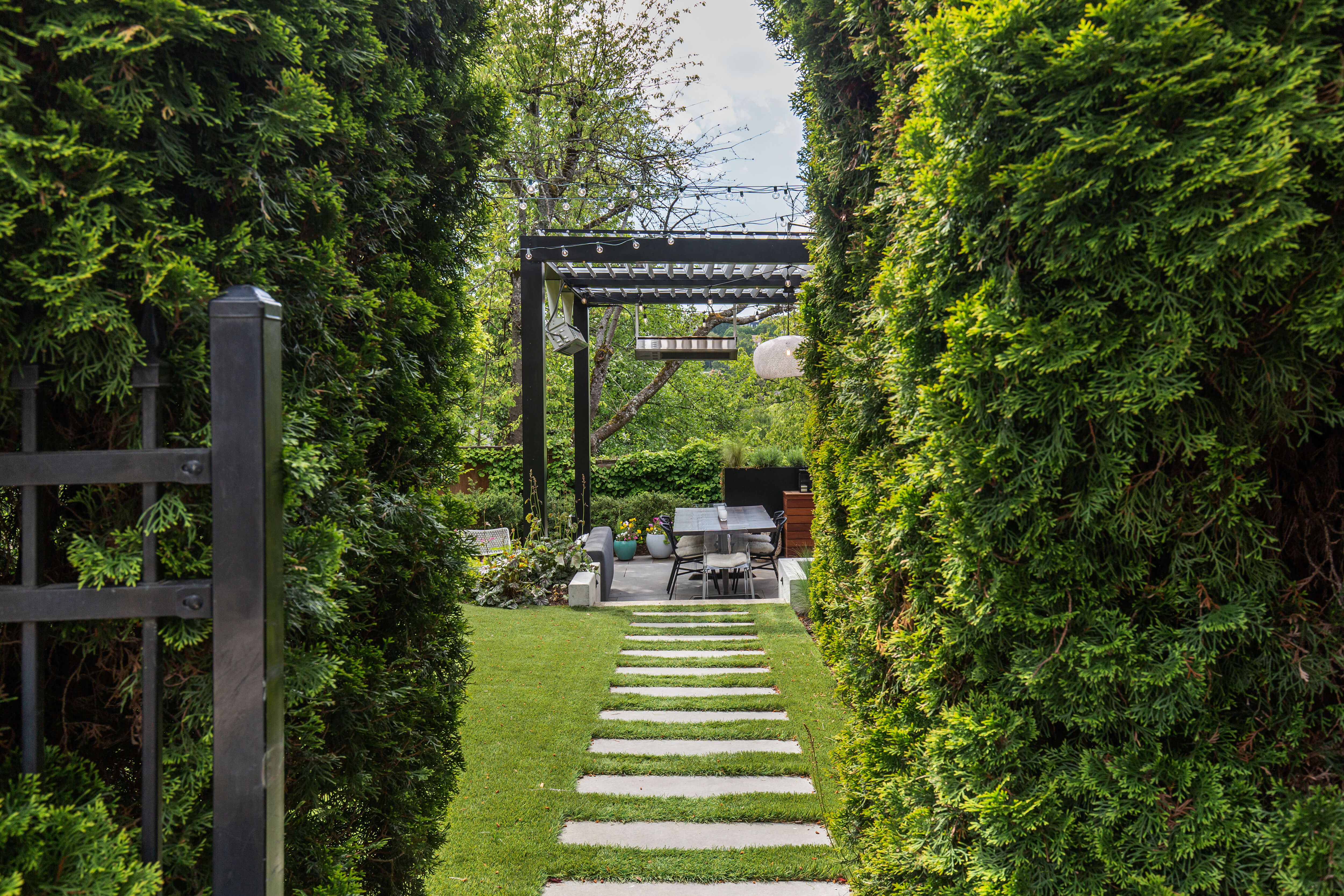 PAVERS by CASTHON >
INFRARED OUTDOOR HEATING
Entertain your guest year round with radiant gas heater powered by infrared technology. These patio heaters keep the evening chill away, delivering fast, efficient heat for your patio area.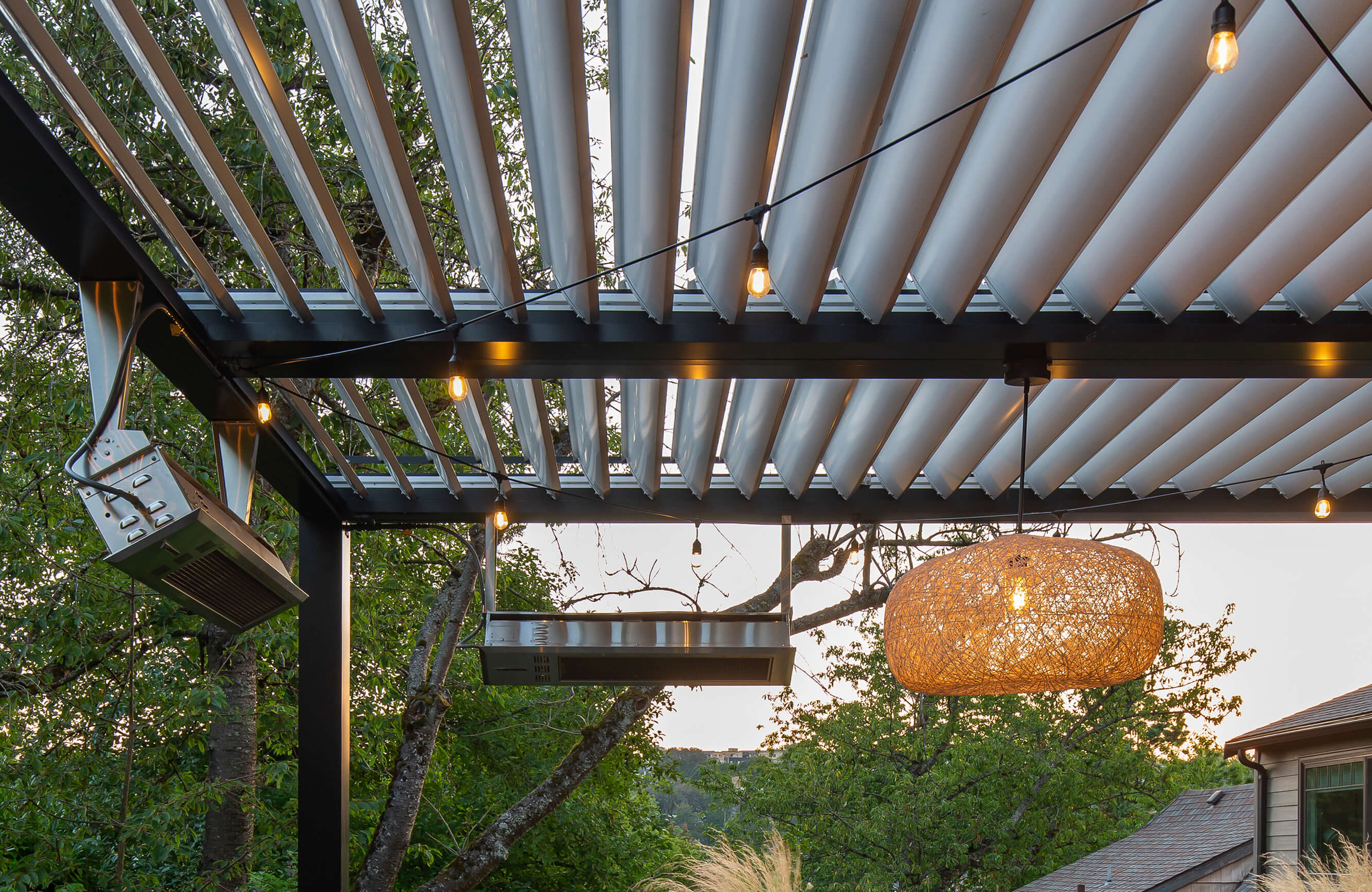 HEATERS by BBQ GUYS >
EQUINOX LOUVERED ROOF
Rain or shine, hot or cold, Louvered Roof makes any outdoor space a year-round outdoor living area that's perfect for entertaining or relaxing. With the touch of a button, louvers go from fully open to fully shut for the ultimate shade/cover solution. Since Equinox® Louvered Roof systems are manufactured from extruded aluminum, they offer greater durability than traditional plastic or fabric patio covers.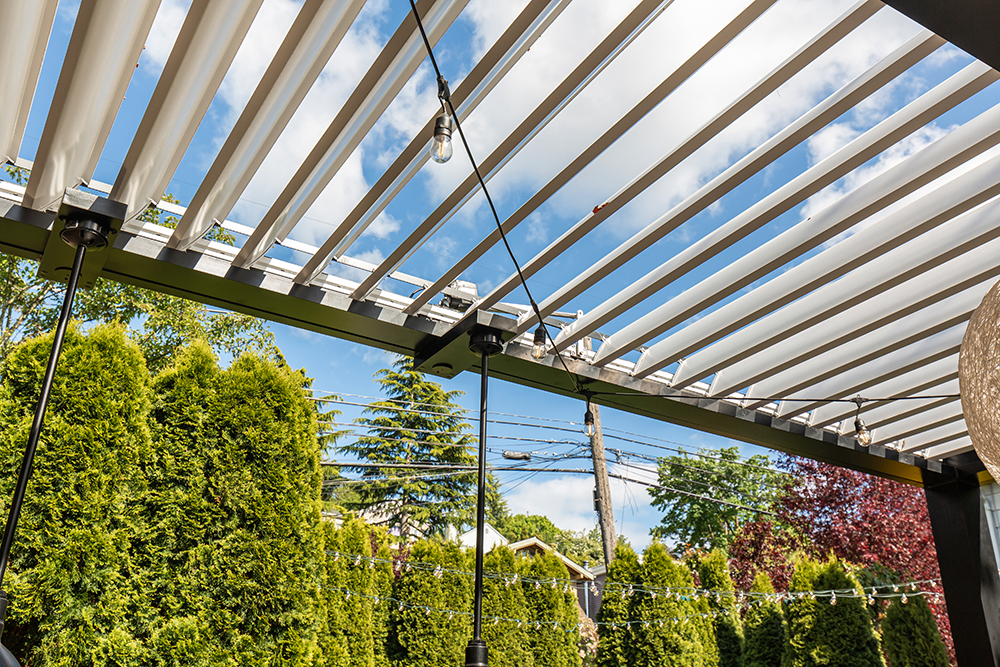 TERRAIN IS AN AUTHORIZED DEALER OF EQUINOX LOUVERED ROOFS IN THE GREATER SEATTLE AREA.
LOUVERED ROOF by EQUINOX >