WALL CONSTRUCTION
landscaping
/
October 21, 2019
LANDSCAPING - WALLS
We construct walls from basic garden walls to engineered structural retaining walls. Terrain has been installing walls of all sizes since 1996. Terrain has the experience and Team to handle your wall project from pre-planning to final landscape restoration. With the Puget Sound's hilly topography almost every project involves some type of retention system. Hundreds of the Seattle areas concrete walls are failing, many seriously. Terrain has done several emergency wall stabilizations and replacements. We build completely new walls and rebuild or strengthen existing walls. Concrete, Timber, Pin Pile, Rockery, Masonry, Segmental block, Ecology block and Gabion walls are a few of the types that we do. Terrains ability to handle the demo, excavation, wall construction and drainage ensure a smooth project execution and built to last finished product.
TERRAIN'S WALL PROJECTS INCLUDE THE FOLLOWING:
We can form and pour a variety of concrete finishes and applications including: Structural concrete foundations, architectural concrete walls and elements with formed, sacked, sandblasted, or Ardex finishes.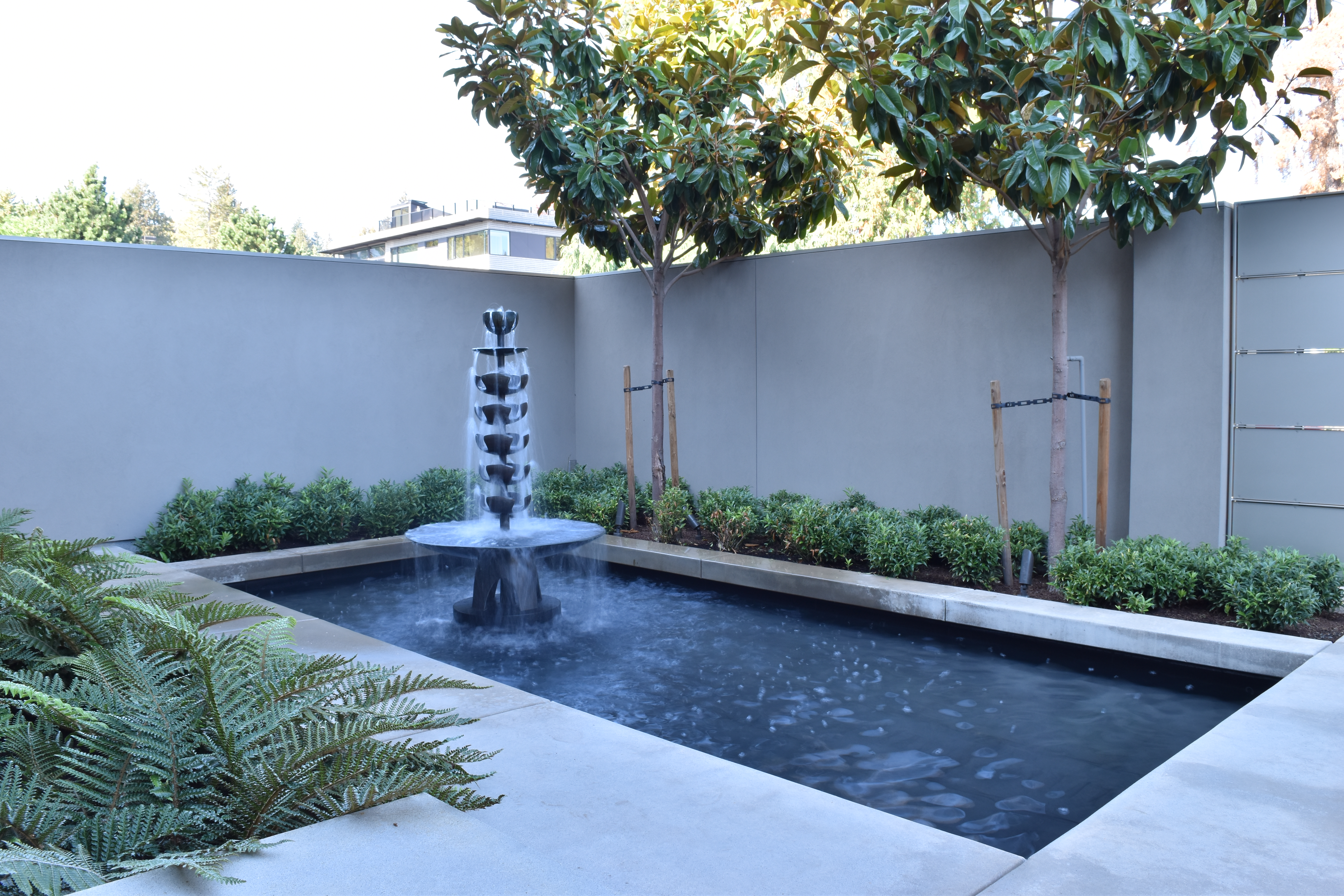 See More 'Magnolia Reflection'>
By working in a deck design that has solid panels with a planted top wall, the space is versatile enough for family gatherings by preserves foliage only views from the homes lower windows.

See More 'Urban Eastside Retreat'>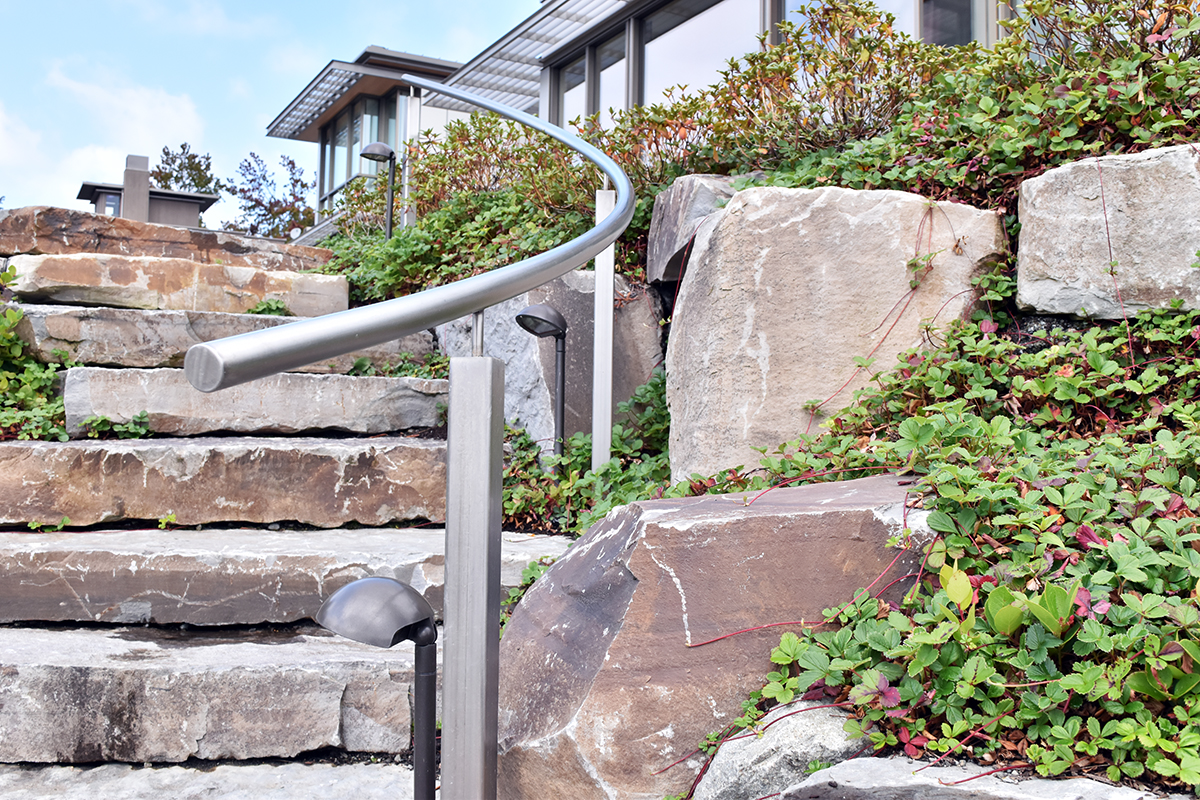 See More 'Exquisite View Estate'>
Gabion Wall, originating from an old Italian word, gabbione, with the meaning "big cage". Gabion walls are sturdy cages made out of galvanized welded mesh or stainless steel wire. These enclosures can be filled with a variety of stone, rock, or soil. They can even be planted. This landscaping product provides a unique and versatile architectural design.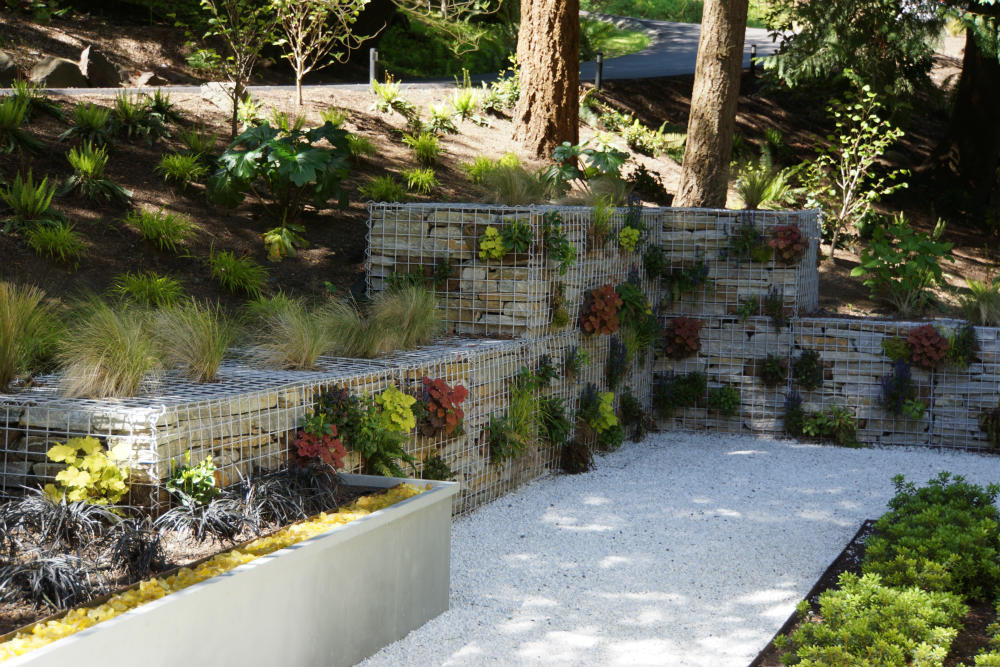 But, it's key feature is the structural support Gabion walls provide in creating a retaining wall. Gabion walls stabilize the soil, prevent erosion, and can conform to ground movement, thus making this structure a permeable and free draining landscape product. The stock color comes in a galvanized silver tone and will rust with time. It can be powder coated for a more customized look.
Block Retaining Wall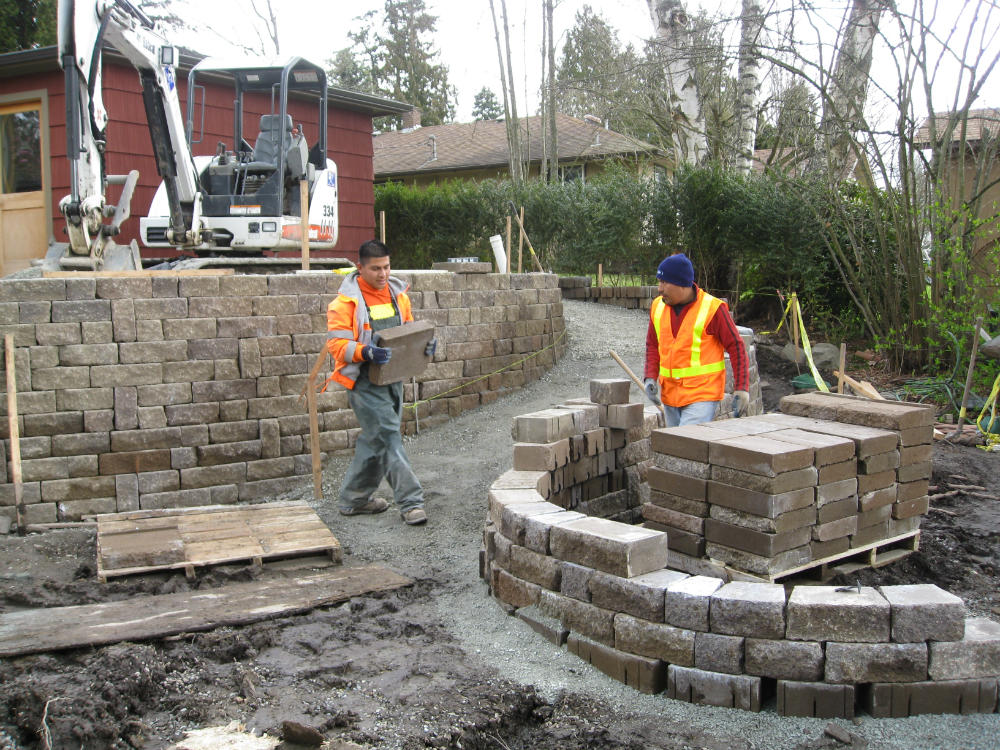 Copper Retaining Wall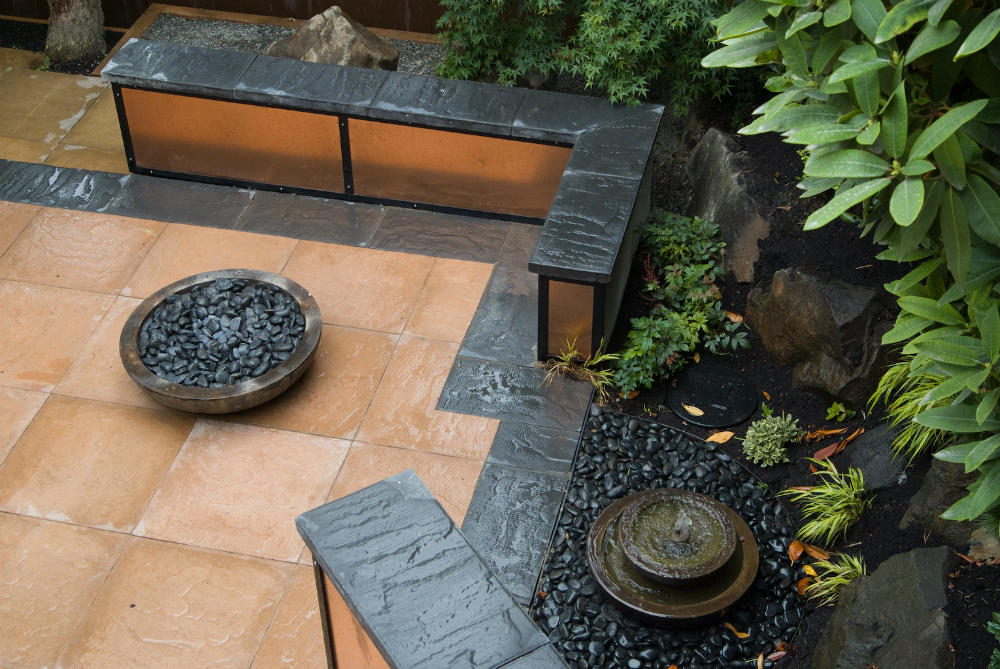 Modular Retaining Wall
Masonry Walls

Pin Pile Walls

Ecology Block Walls
Walls require careful planning and coordination to ensure they are structurally sound and compliant with local jurisdictions, Terrain can see your project all the way through to completion.