WINTER PREPARATIONS
landscaping
/
December 05, 2019
PREPARE YOUR GARDEN FOR WINTER
This time of year is usually considered a quiet time for gardeners, but there are plenty of essential jobs to keep us busy. Here are some of the most important…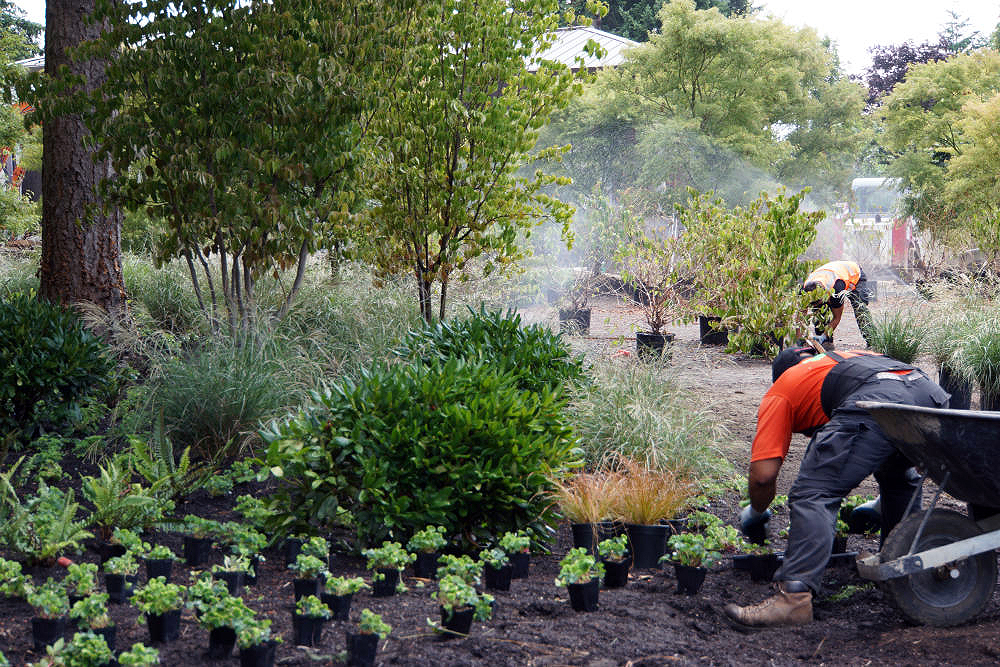 1. PICK UP DYING PLANTS
It can be tempting to leave dead or dying plants where they are for the moment and clear up what's left of them in the spring, but by doing so you'll be lending a helping hand to many pests – slugs and snails for example will happily feast on this material, meaning they're in the perfect place to start munching on your precious seedlings next spring.
2. PREPARE PERENNIALS
Cut perennials, leaving them 4 to 6 inches tall, suggested Allen. But don't do this before the first killing frost. The energy in the upper plant flows to the root systems where it's stored for the winter. If you cut back too early, energy stores don't get to the roots. Wait until the plant is dead and then cut it back.
3. REMOVE SLIMY LEAVES
After the first frost, check your garden for any slimy plants or leaves and remove them. Slimy plants will provide a home for pests just like dead plants. Also, make sure you dig out all of the weeds and give your garden enough water to keep plants moist in the winter. As you rake your leaves in the fall, save them for your compost! Leaves hold vital nutrients that can be added to your garden.
4. KEEP THE PRETTY PLANTS
Leave plants that stand up straight and have interesting seed heads alone — such as sunflowers, coneflowers, thistles and blackberry lily. This will also provide winter food and homes to butterflies and bees.
5. COMPOST
Spreading one to six inches of compost on your garden could do wonders. Compost can be made up of many things, including everything you have cut throughout the year, food waste from the kitchen and manure. Try to keep a balanced compost of greens and browns.
6. PLANT SPRING BULBS
Daffodils, tulips, crocuses, hyacinths and even garlic get planted in the fall. When you plant your bulbs, plant them at a depth three times deeper than the height of the bulb (a one inch bulb would be planted three inches down). Although the bulbs don't need water, watering the soil will make it harder for animals to dig up.
7. CONSERVE YOUR GREENERY
When you rake up all of the leaves from deciduous plants on your property, make sure you add them to your compost rather than getting rid of them. They contain vital nutrients for your soil.
8. KEEP LATE-HARVEST VEGETABLE
As you winterize your garden, don't go destroying everything in your path! Don't be too quick to clear out broccoli, Brussels sprouts and kale, because they not only tolerate a light frost, but they get a little sweeter because of it. They can sometimes be harvested well into winter.
10. DON'T FORGET TO TAKE CARE OF YOUR GARDEN GEAR
Clean off all your gardening tools and putt them away in the shed!