DRIVEWAY GATES
landscaping
/
June 23, 2020
MODERN DRIWAY GATES
MODERN DRIVEWAY GATE
This project in Seattle was part of new circular driveway driveway with (2) new automated gates. Terrain designed and installed this gates that are 6' tall and the metal panels weigh over 2500 pounds each.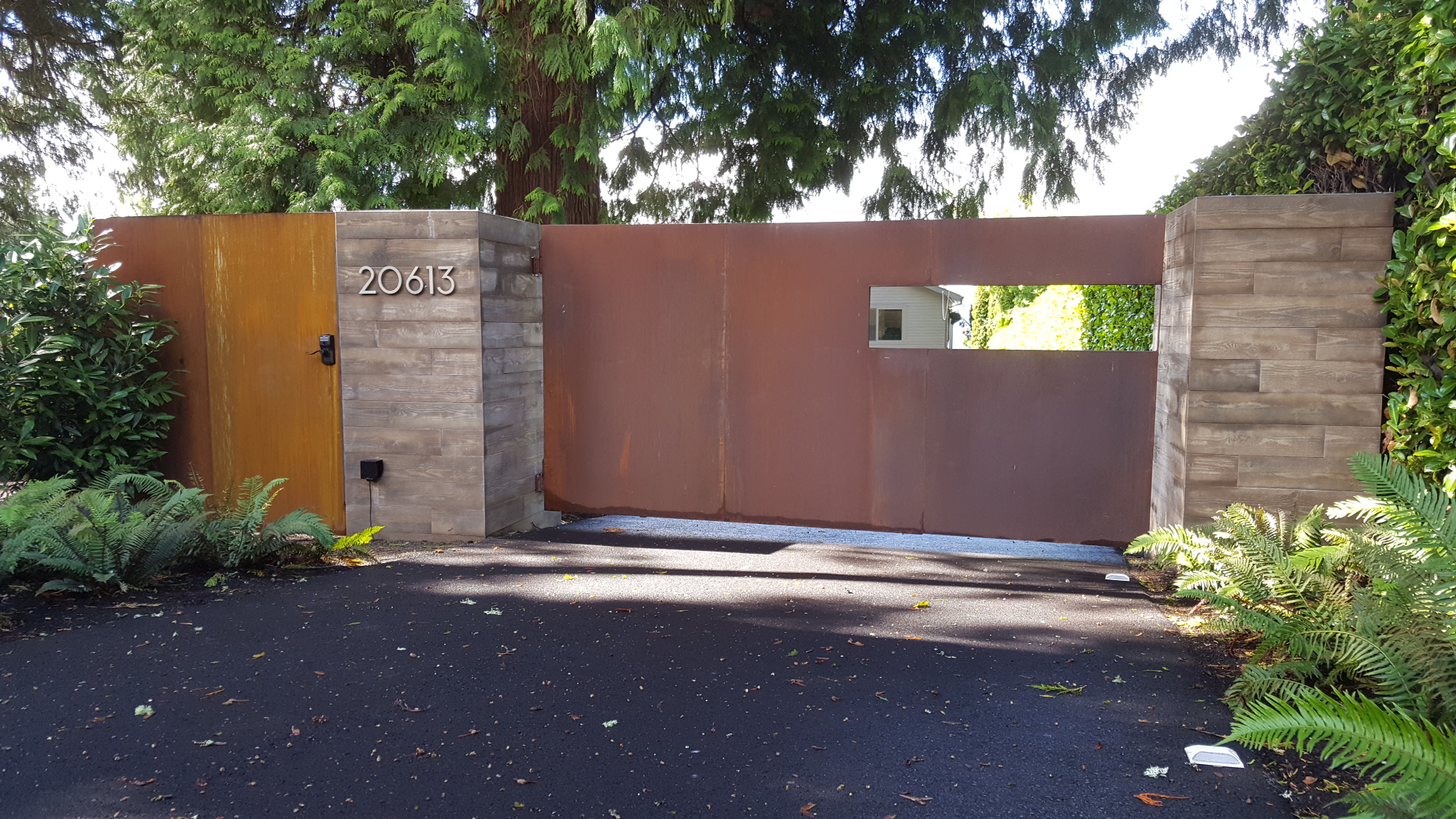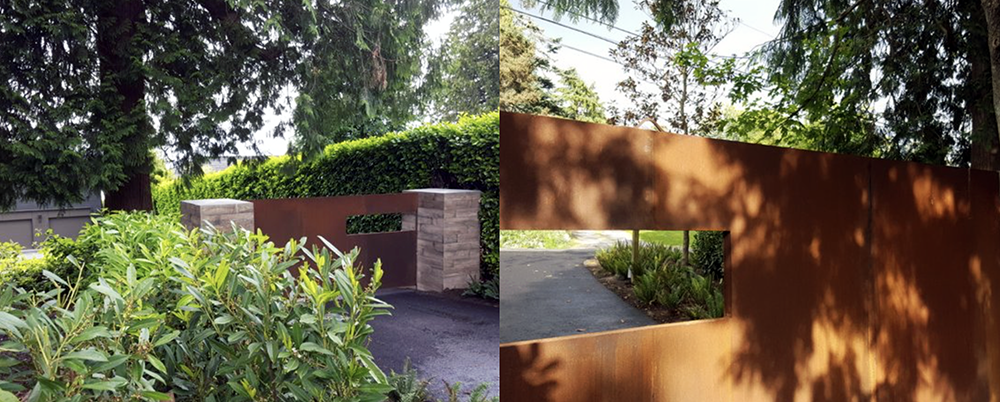 The solid concrete columns counter balance the massive single swing gates.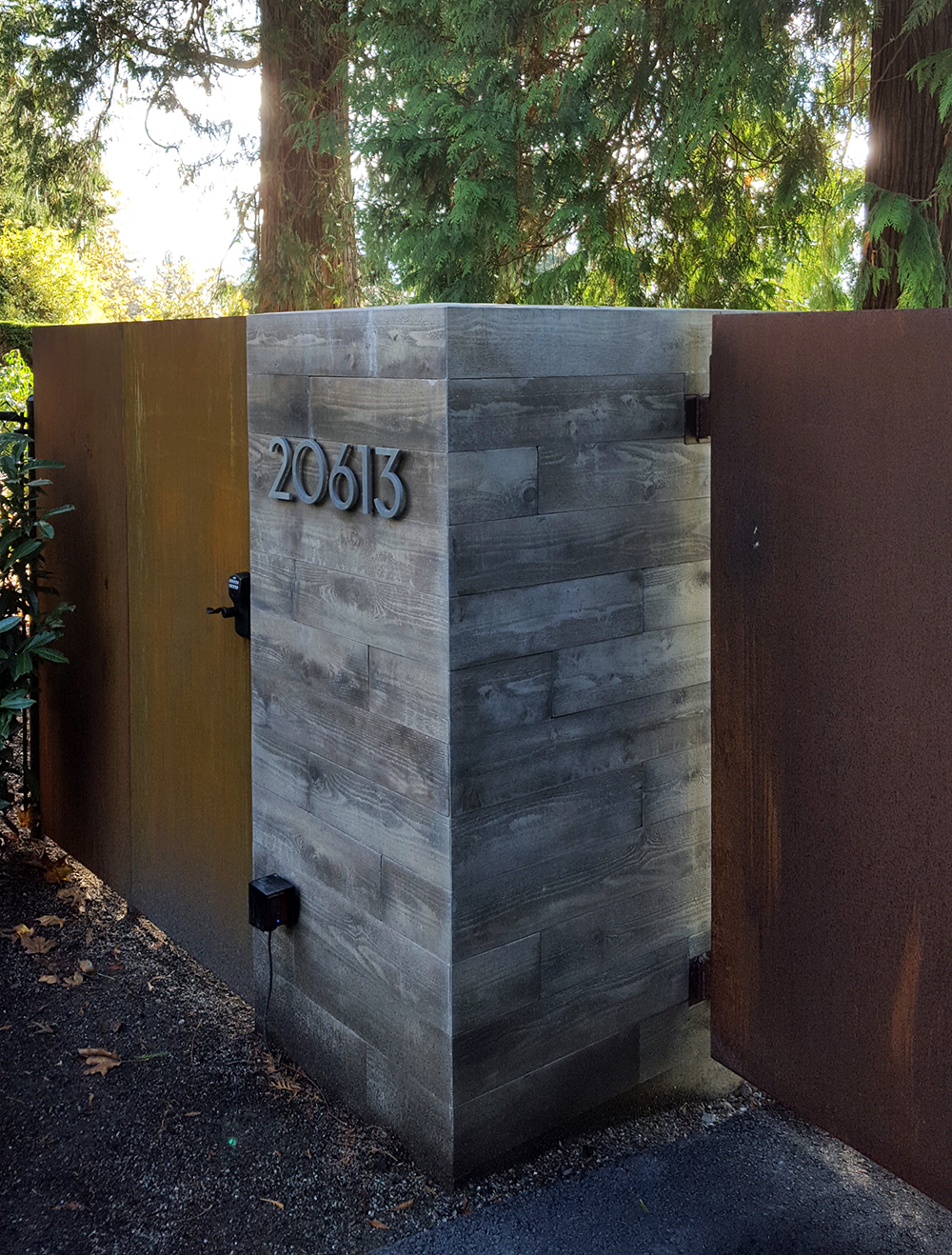 CUSTOM METAL FABRICATION:
Metal working is our roots. Our family has been in custom metal fabrication for over 45 years in the Seattle market. We have a facility here in Seattle with the ability to produce a variety of custom projects using all different types of metal. We can assist from the beginning, including engineering, all the way through to installation. Using our in house software and experience we can make the coordination, design and installation seamless and efficient.
WOODEN GATE ENTRY
Wood is a living material and is drawn from a genetic pool that defines one species from another, each bringing its unique characteristics & specifics which therefore determines its use.The long-term success of any wood assembly that is exposed to weather conditions is dependent to upon sourcing the proper species and grade of wood as well as employing joinery that, while satisfying the structural integrity of the work, will also accommodate dimensional change.
WHAT TYPE OF WOOD TO USE:
Hardwoods such as cherry, maple oak, and walnut are ideal for fine furniture. Douglas fir knows for its exceptional density, capacity for stress loads, as well as affordable price. CLICK HERE TO READ MORE ON TIMBER DURABILTY>
GATED ENTRY by TERRAIN:
These double entry gates were designed to provide both security and a formal entry to this recently remodeled masterpiece. They stand sentry to a circular driveway. Terrain custom built these using a powder-coated metal internal frame that was lined with dimensional clear cedar. The copper flashing details provide the longevity and no detail was spared on the flawless construction.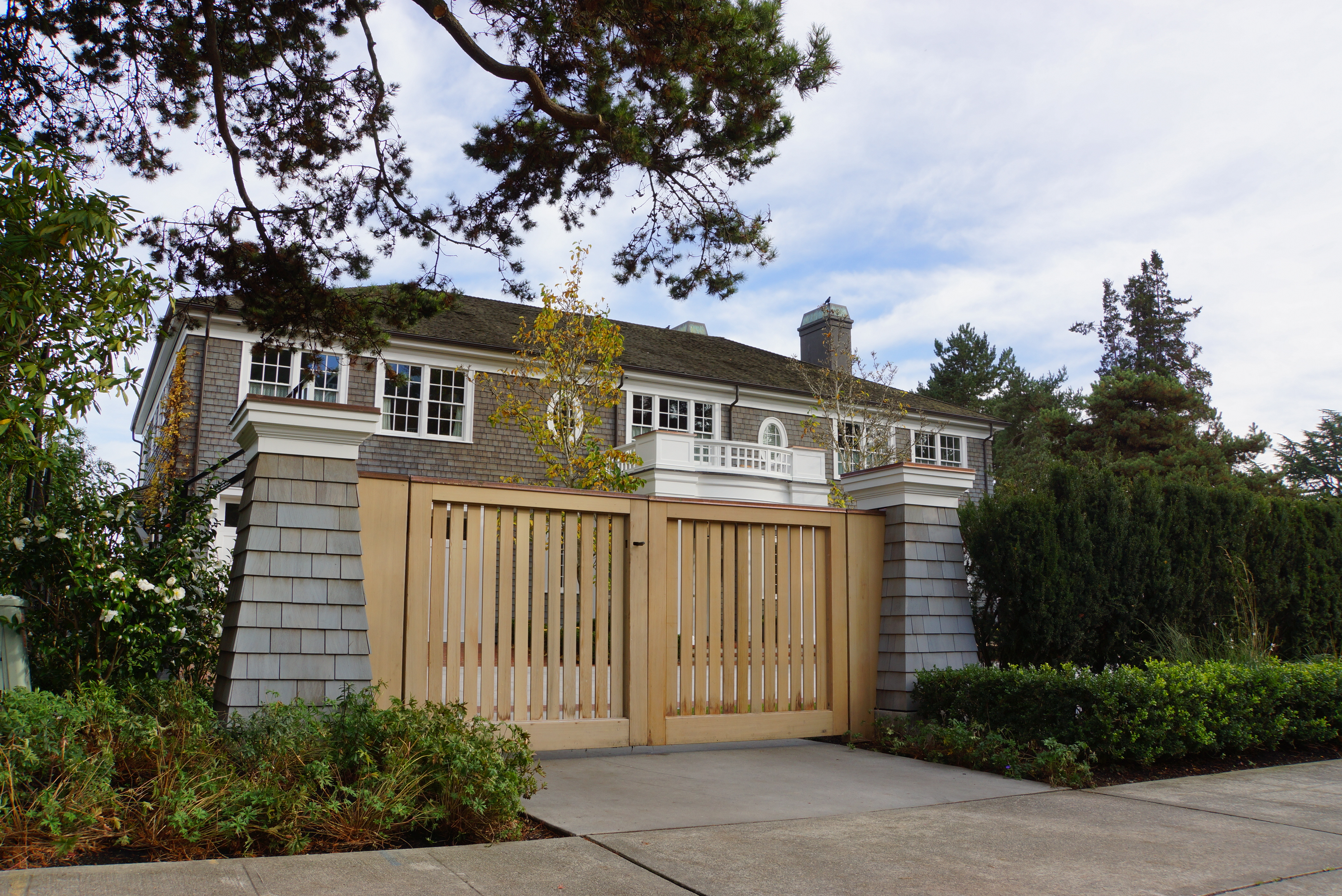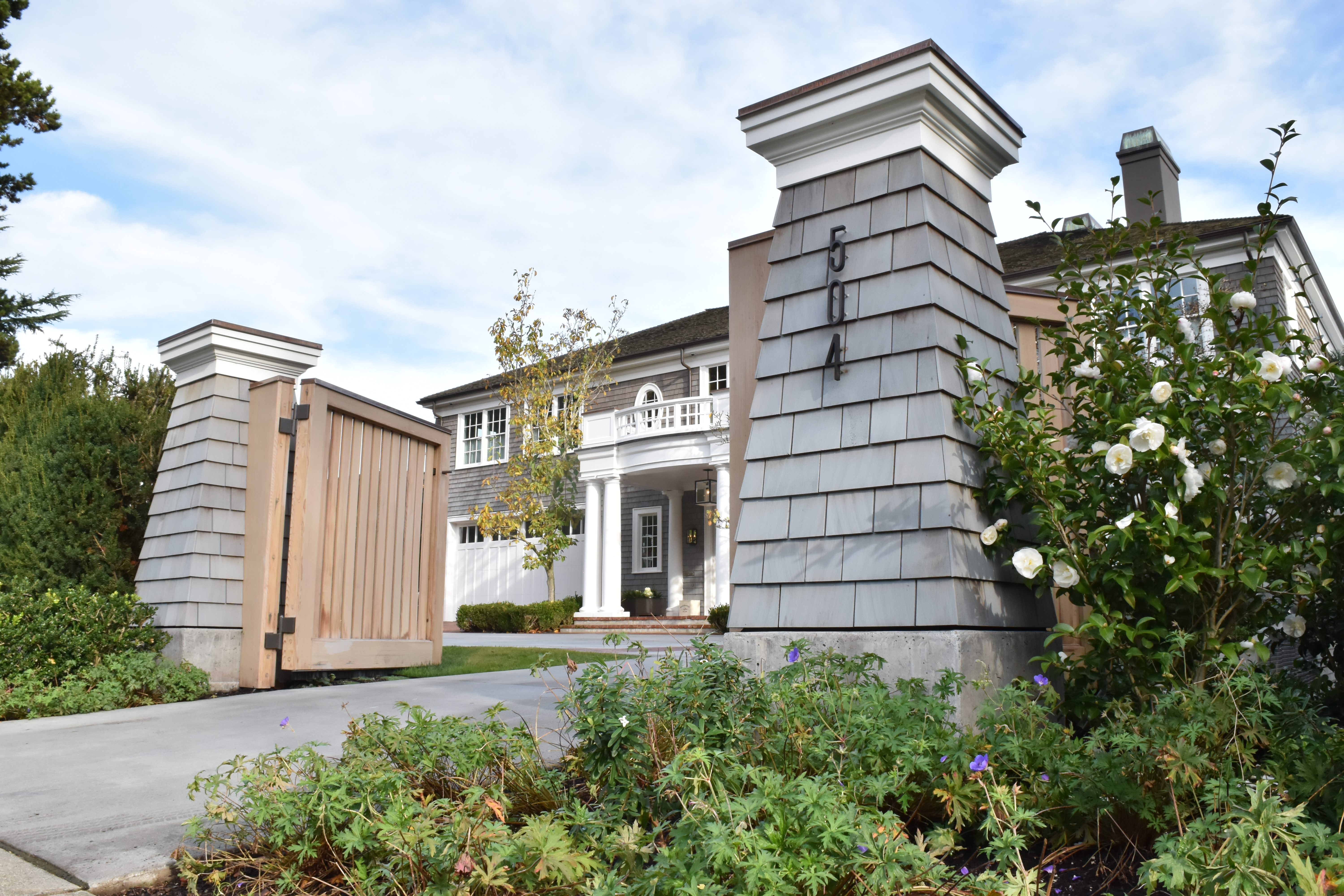 CRAFT WOODWORK:
Terrain boasts of a team with multiple Journeyman Carpenters that specialize in a variety of projects such as custom gates, fences and cabinetry. No detail is too small. Our clients often comment how pleased they are with the time and energy our carpenters have put into their project. Our most experienced carpenters continue to pass down their knowledge to the other team members.
Contact Us to start planning your project now! Or call directly at (206)444-5088