USING COPPER IN LANDSCAPING
landscaping
/
November 12, 2019
USING COPPER IN LANDSCAPING
Home owners who are looking for something unique and exciting to set their landscape apart might try garden design with copper. Using copper in the garden is a sophisticated way to incorporate metallic beauty with natural flora. The combination is surprising, yet it works great and can translate into fun or elegant serenity.
In its shiny surface, copper has unique properties. It not only has a warm glow when it's new, but with age it becomes a rich green verdigris color. Its ability to change is ideal to accentuate your home's green spaces. The rich tone is a perfect complement to flowering and foliage plants, it softens a patio's rough edges and provides a reflective surface to show off the lush beauty of the garden.
COPPER COURTYARD
A very small backyard nestled into the edge of a steep slope was the beginning of this space. Further, the client, a Sea Captain wanted a copper roof over the patio to amplify the sound of falling rain. Terrain worked closely with the designers to squeeze in an upper IPE entertaining deck, spiral staircase and gas fire pit all clad with sheets of custom made copper. The garden has aged to a beautiful patina and the area is enjoyed year round by the clients.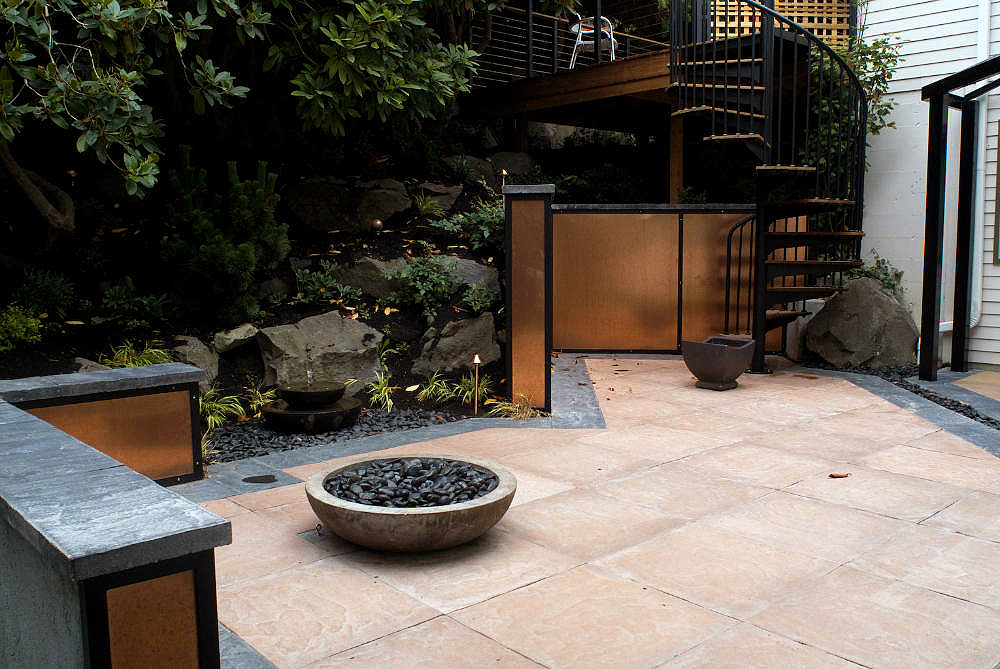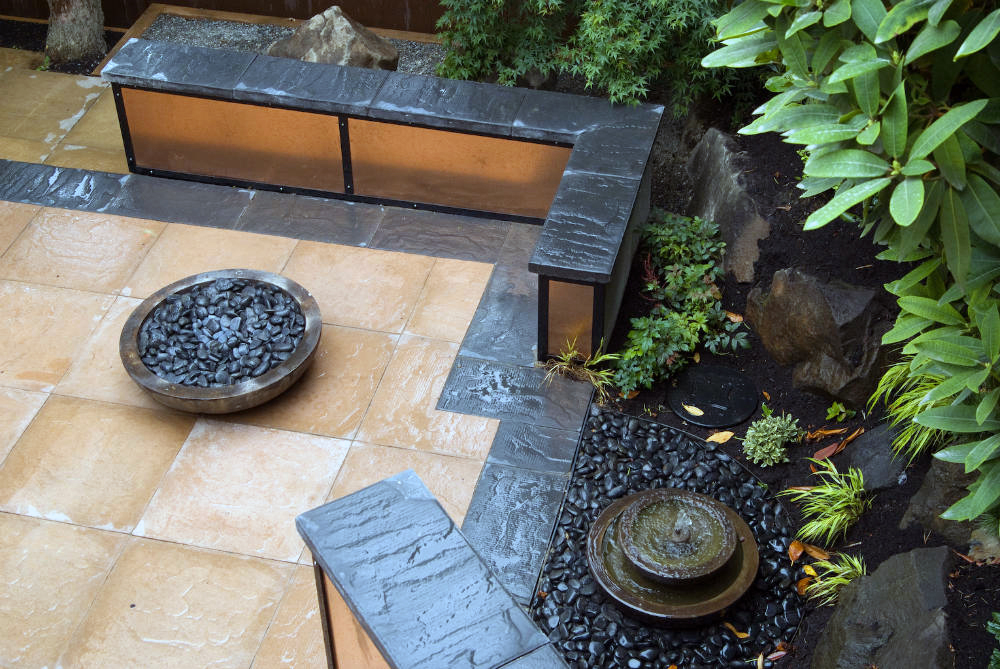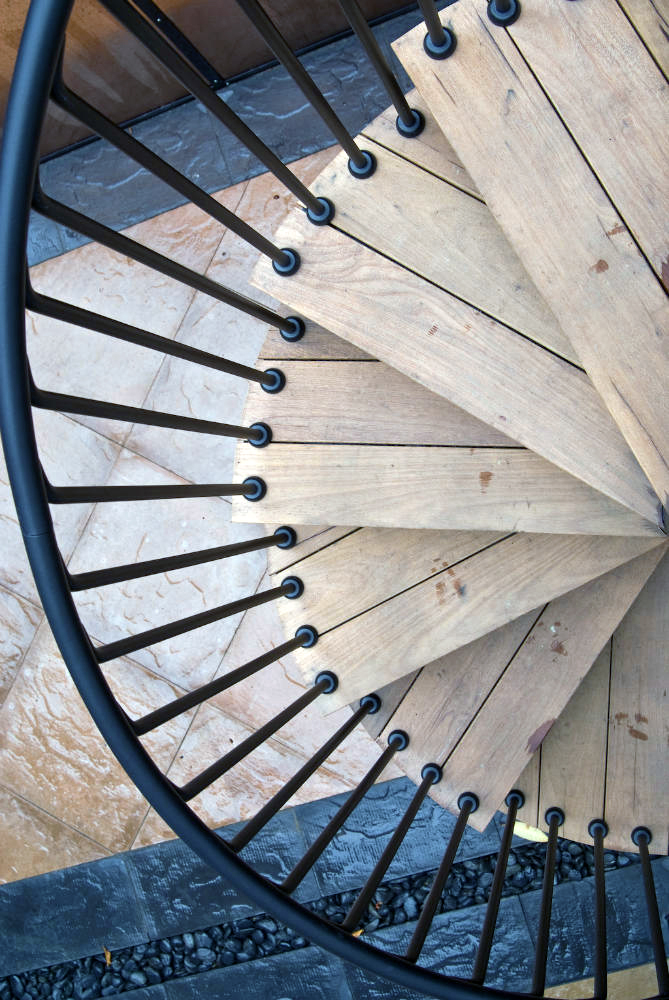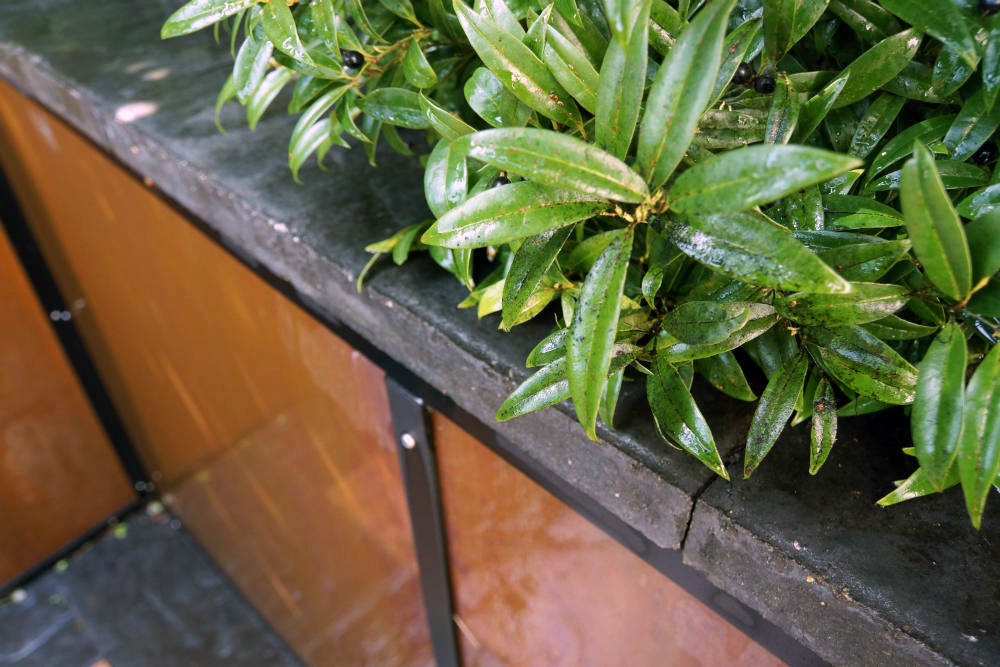 Design by Dakota Designs
With 25 years of hands on construction experience Terrain has been creating luxury landscapes to the most exacting standards. As artisans in our trade we bring fine architecture to the outdoors. We have assembled a team of craftsmen who excel in building and installing timeless work. We approach our projects from a holistic viewpoint; because of our expertise in excavation and civil work we understand the complexities and pitfalls that are part of large scale landscape installations. We have horticulturists that are part of team ensuring that from groundbreaking to final planting you have expertise where it matters.
To find out more information regarding Terrain's services or if you have a general questions please fill out the form and one of our customer representatives will contact you.
We look forward hearing from You!