Terrain Recommends
landscaping
/
April 07, 2022
Terrain Recommends
The difference between something good and something great is attention to detail! Terrain team enjoys recommending you some of our most popular items that we have just installed or are planning to install for our clients. This season, we have selected some items that will compliment your patio! We hope you enjoy it!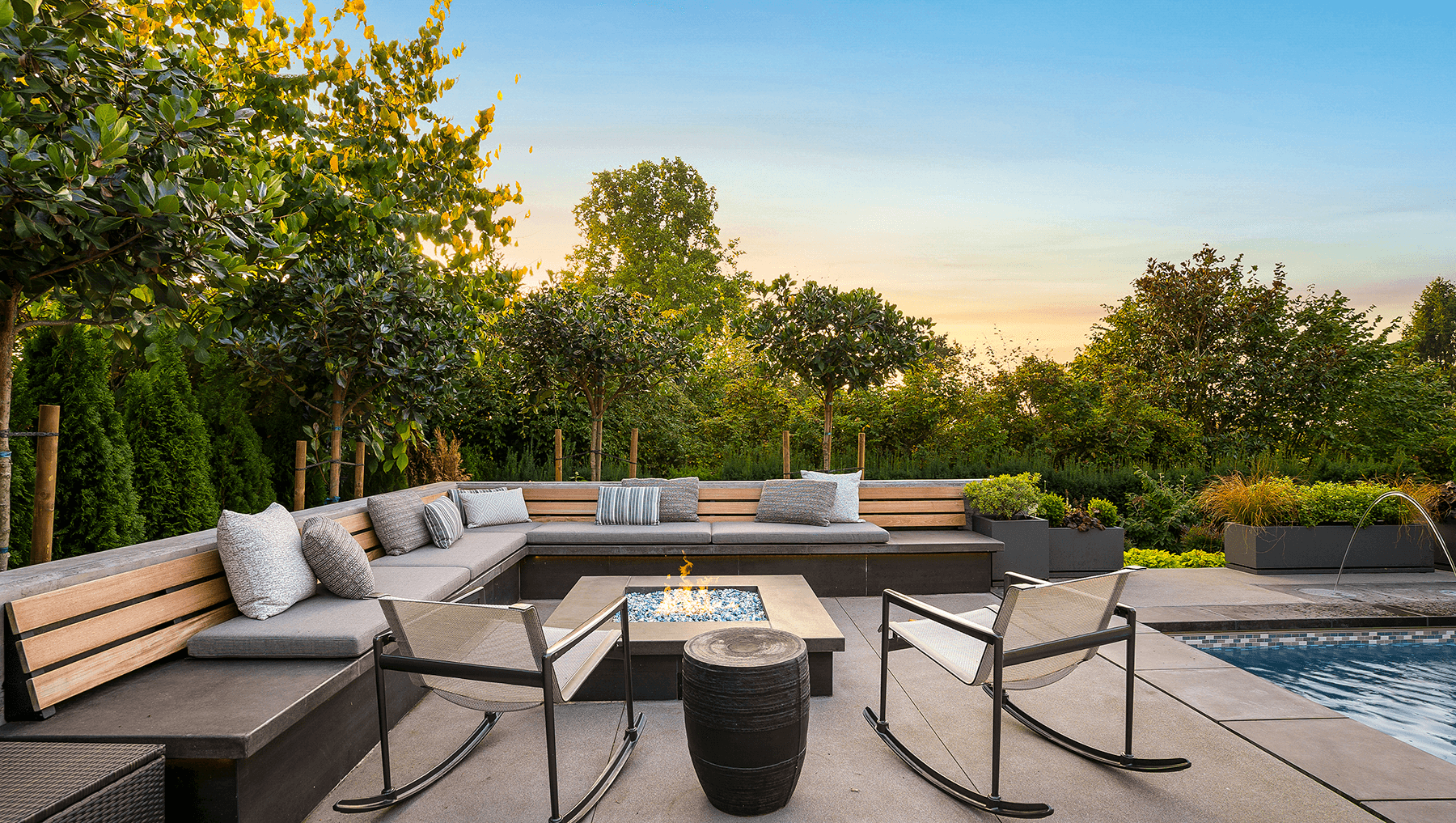 OUTDOOR DINING SET
When warm weather arises, outdoor dining is immediately on the menu. Extending or creating outdoor dining and entertainment areas is a great way to add value to your home and spend more time outdoors enjoying the sunshine!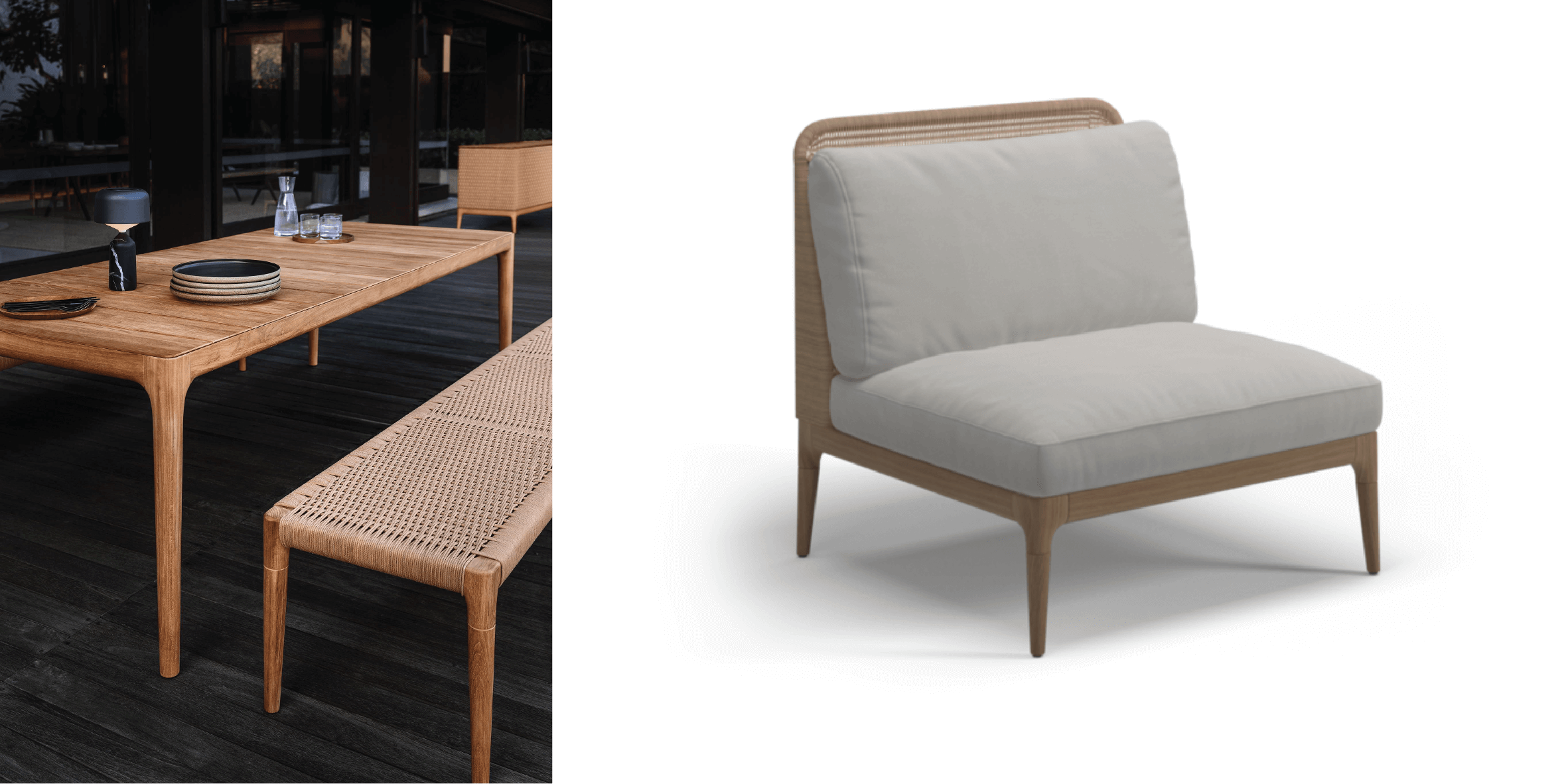 Lima Collection | The essence of natural and tactile materials are brought together into one, defined element in the new lima modular seating collection by Henrik Pedersen. With practically always in mind, the flexibility of modular elements ensures configuration of your hideaway however you like.
FIRE TABLE
Fire tables are a great addition to your home! Stay outdoors for longer.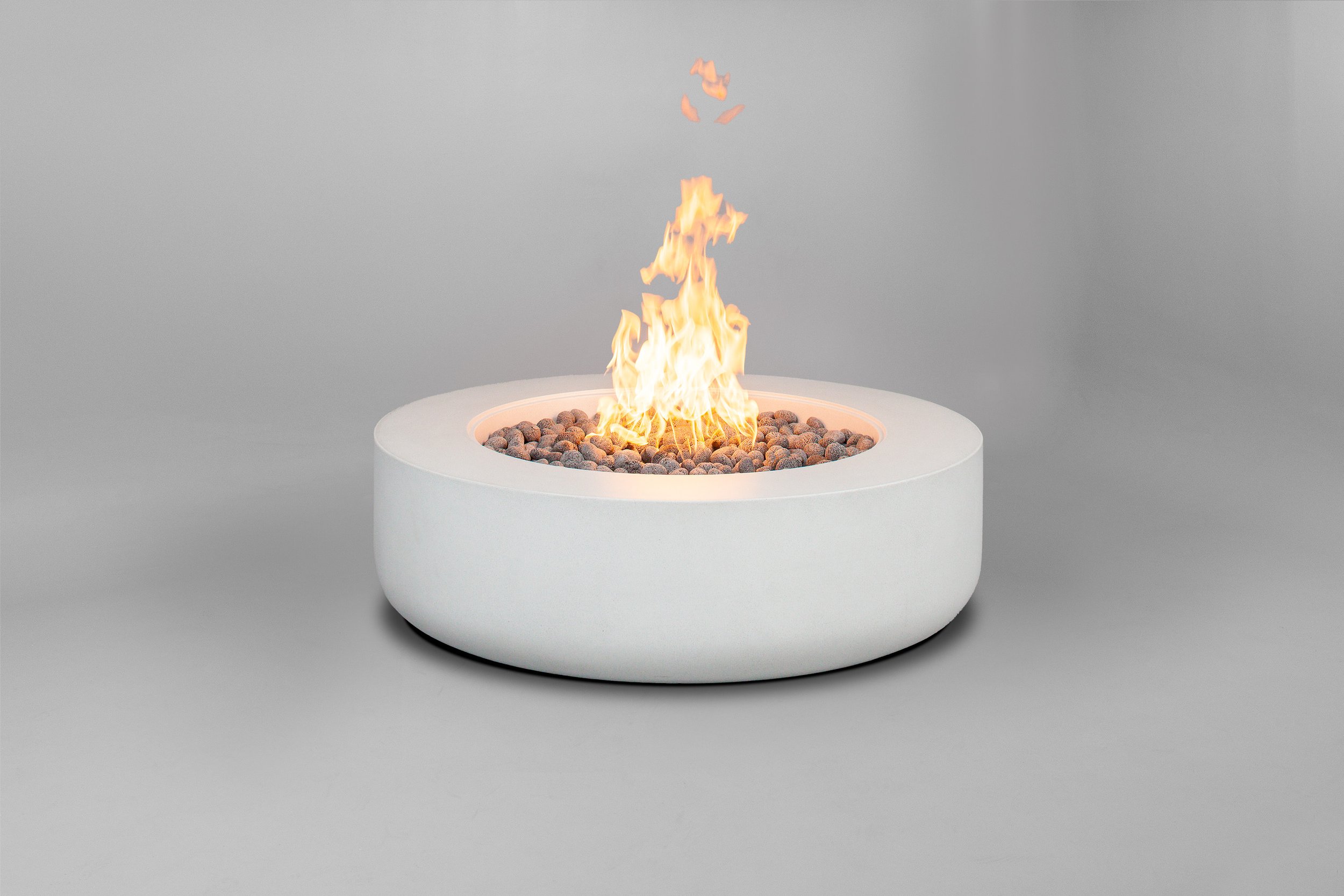 Bola | The artfully designed BOLA fire table, combines clean geometry with a softly rounded base, to give a subtle touch of modernity. BOLA's level surface provides an expanded area to set beverage service or small platters. Available in six sizes and eight color options, BOLA (design patented) is a picture-perfect addition to your outdoor living and entertainment spaces.
From Lumacast / Image CTTO
LARGE PLANTERS
A garden accent is an easy way to freshen up your outdoors!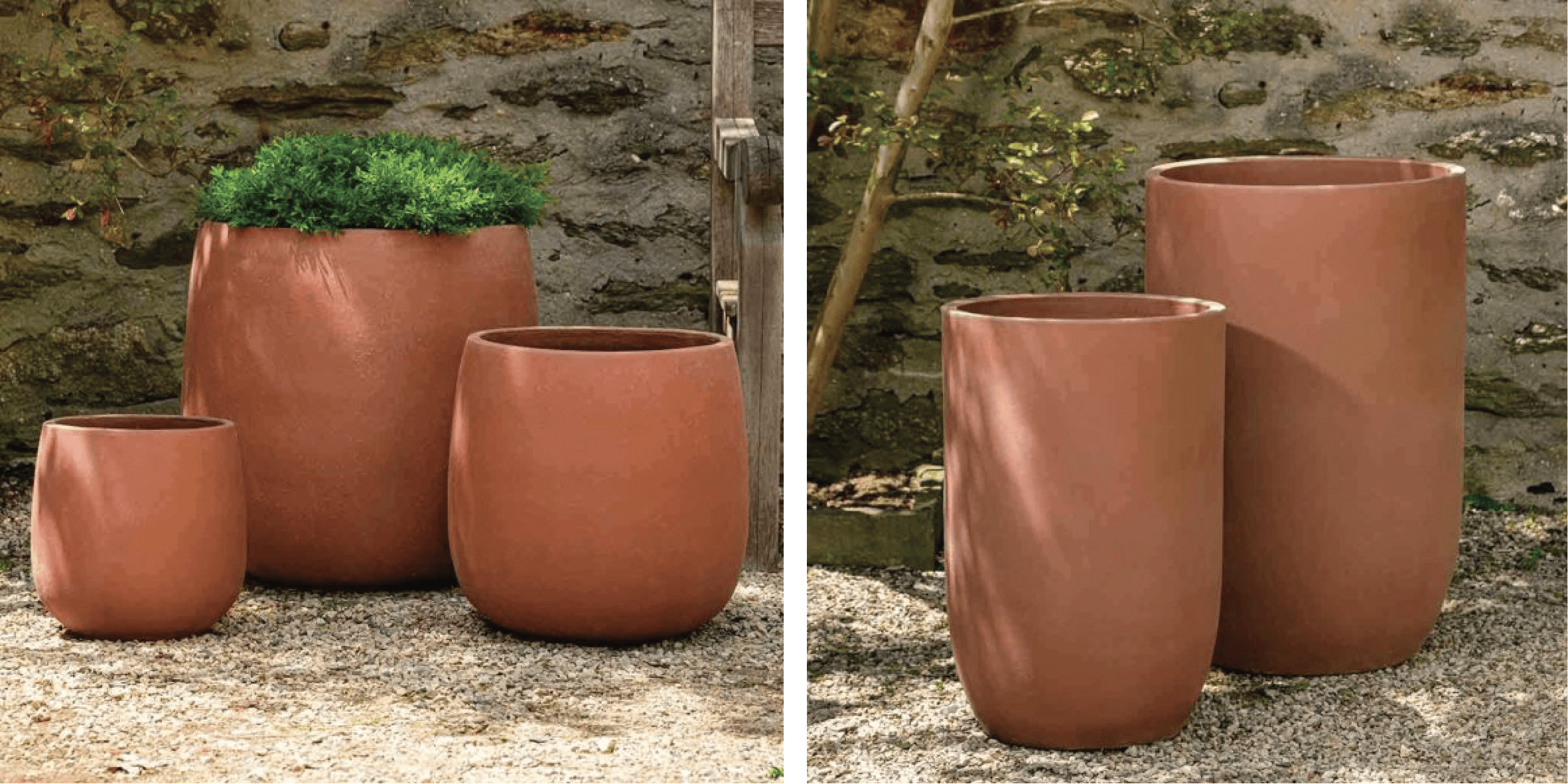 Terra Cotata | Campania offers an extensive range of products in a variety of materials and styles from classic to contemporary.
From Campania / Image CTTO
OUTDOOR LIGHTING
Garden lighting is one of the easiest ways to introduce added ambience after dark. Ensure your outdoor dining ideas can be enjoyed well into the evening come rain or shine!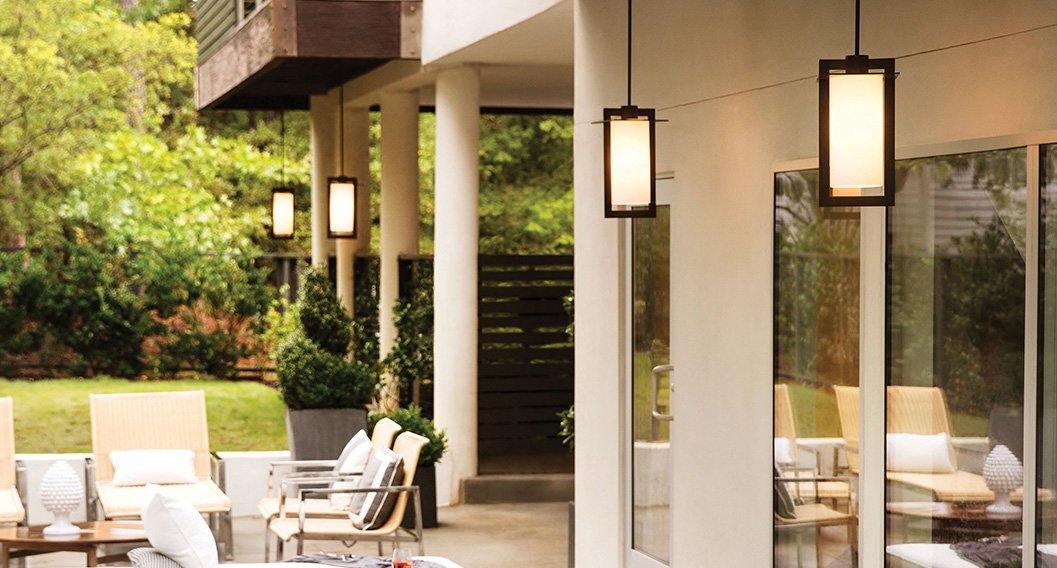 The Colfax Family | The sleek lines of Colfax feature intersecting planes of stainless steel and a chic cylinder of etched opal glass to create a sophisticated geometric form. The stainless steel construction in a Polished Stainless Steel finish brings an Arts & Crafts flair to the transitional design.
From Hinkley / Image CTTO
VIBRO PRESSED SLABS
Classic Paving stone slab manufactured the single colors of our Manhattan Series. Ideal for Pool areas, Rooftops, Decks, Terraces.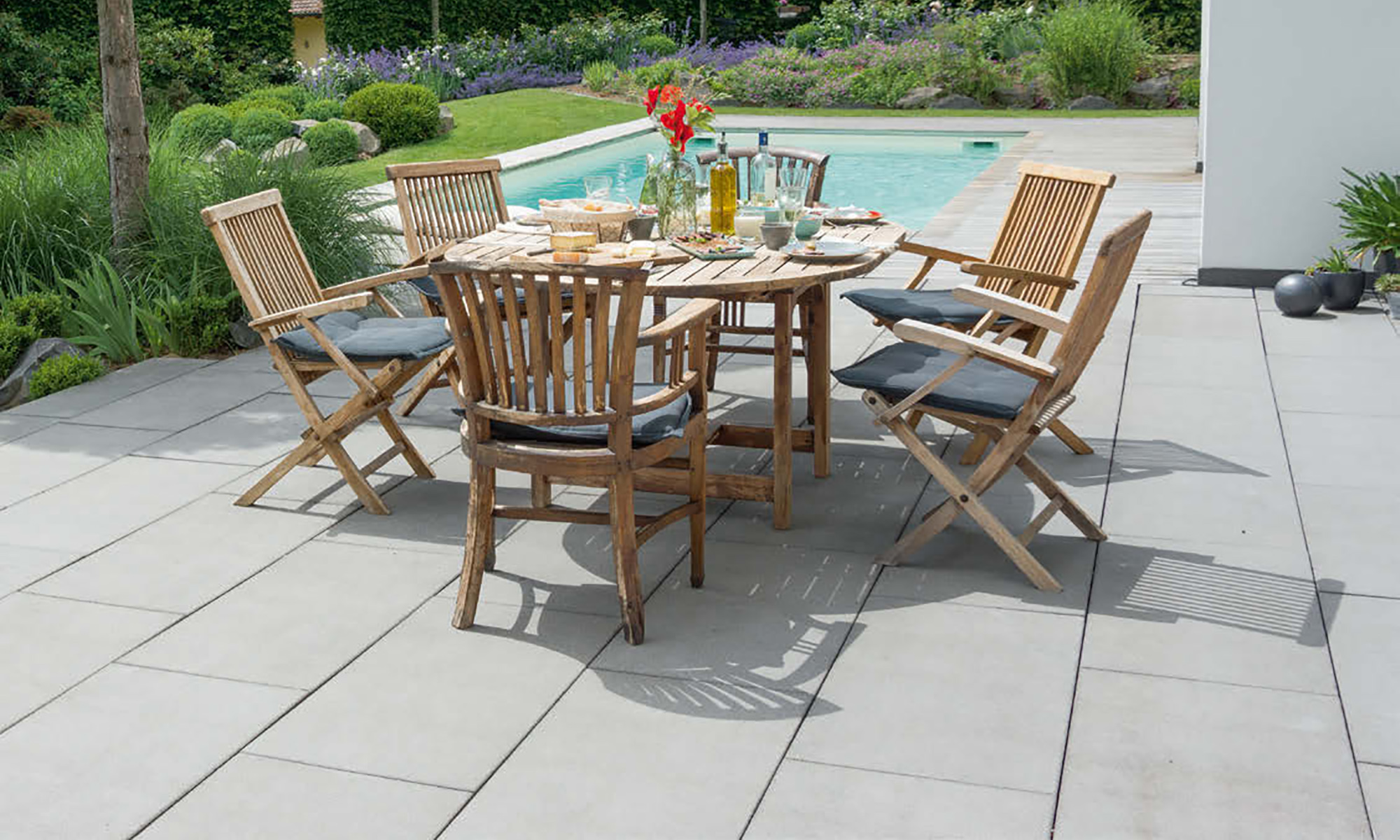 Manhattan VibroPressed Slabs | State-of-the-art manufacturing process brings the quality of slabs to the next level. The dimensional accuracy and high flexural strength make the Manhattan the go to slab.
From Newstone Group / Image CTTO
Have more ideas yourself? Contact us to design your ultimate outdoor living experience! Terrain can help you select the best details for your outdoors as well assist you with the purchase and installation.