Steel Edging With Terrain
landscaping
/
December 18, 2018
STEEL EDGING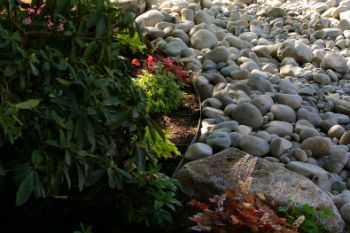 Terrain recommends steel edging for landscape aesthetic enhancement. Steel edging is a timeless and elegant design secret that professional landscapers use to create a clean separation between garden beds, grass, paths and driveways. Steel edging offers a practical solution to keep plants and materials with a clean-cut appearance. Steel edging not only provides straight lines to offer the quintessential geometric designs, it prevents migration of garden materials in place. Whether it is grass, gravel or mulch, the steel edging creates a barrier to deter these materials from creeping out of place.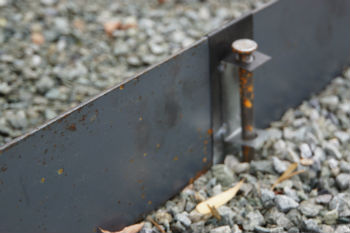 Steel edging is a durable material that resists ground movement in extreme weather conditions such as excessive rain. Its resilience lasts against hot or cold weather and garden maintenance tools. Steel edging comes in thin raw steel 10 ft sticks. The pieces can be treated with a corrosion-resistant finish. If the pieces are not treated; they will begin to discolor into a rust coloration that blends well in any garden. They come in Rust naturally or powder coated black.

Though steel edging is an old professional landscaper secret, these products are easy to use for homeowners and contractors alike. There are many steel edging products available but we prefer to get our steel edging products from Architectural Landscape Supply. Our favorite product is packed with durability and longevity to keep your landscapes looking sharp for seasons to come.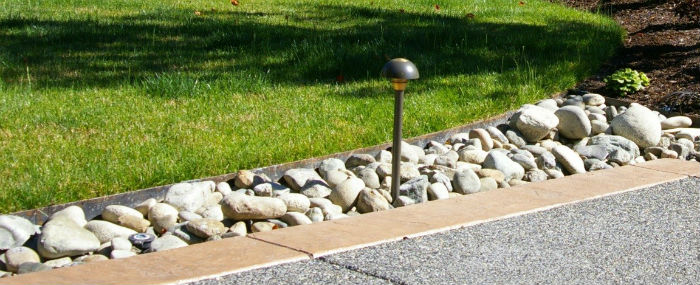 Steel herb planters were a fun funky addition to add a vertical element and provide easy access for the edibles. Combining concrete, Corten steel and Aluminum Screening the area will be maintenance free for years to come.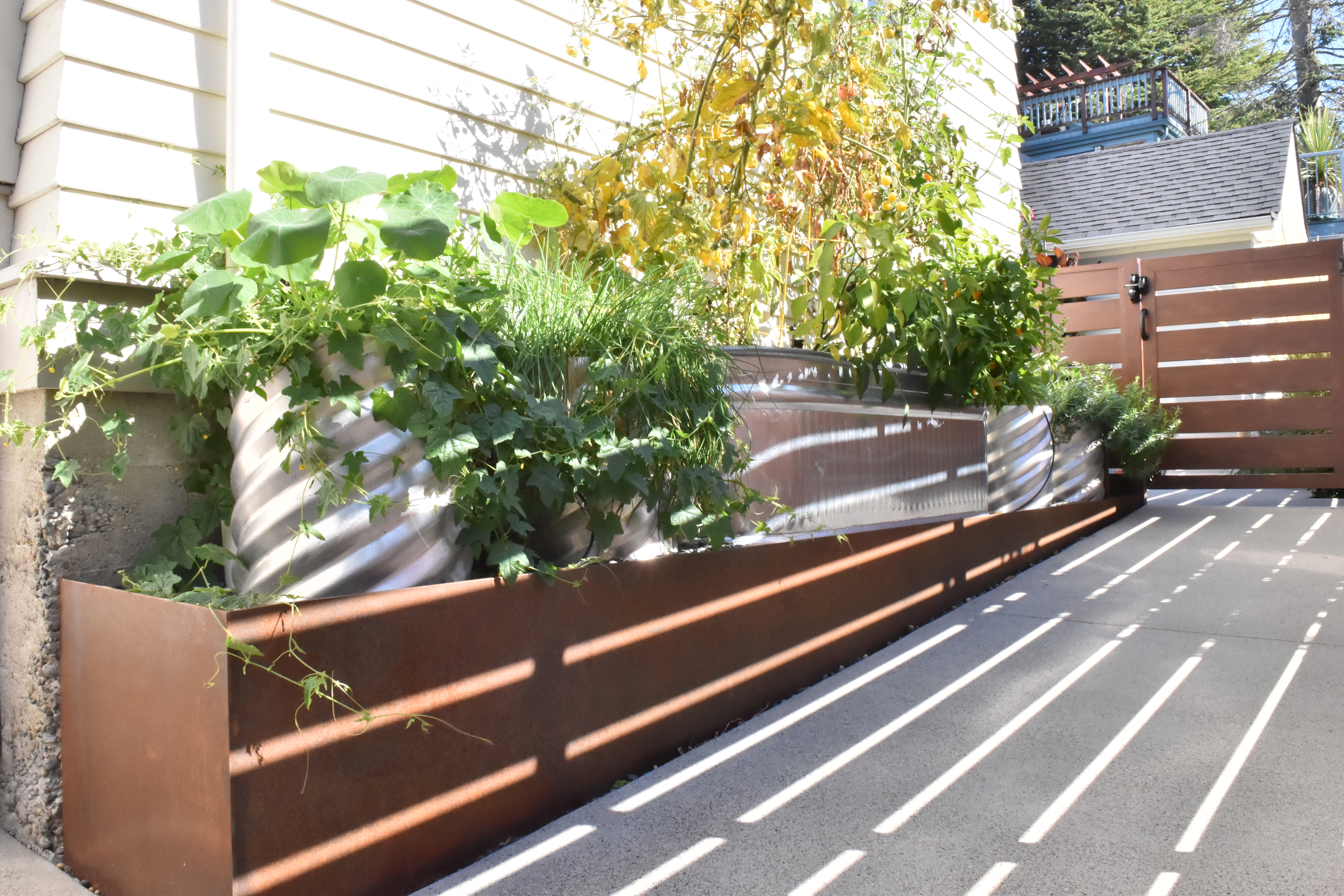 If you want help installing, we can offer a price to deliver and install!