STAY WARM OUTDOORS
landscaping
/
November 04, 2021
EXTEND THE PATIO SEASON by adding some of these features
While you are enjoying the vibrant colors and warm sunshine of Fall - keep in mind that Winter is just around the corner. So we welcome you to extend the patio season and enjoy everything the season has to offer by warming up your outdoors with some comforts.
The are several ways for heating outdoor spaces - both functional and decorative that will keep your patio, backyards, & the outdoors warm for entertaining and family living this Winter season. You know the value of well-designed outdoor living space.
OUTDOOR FIRE PIT
An outdoor fire pit is a wonderful architectural feature. They will be the focal point of your landscape design. Fireplaces give off a friendly warmth and bring coziness to your space.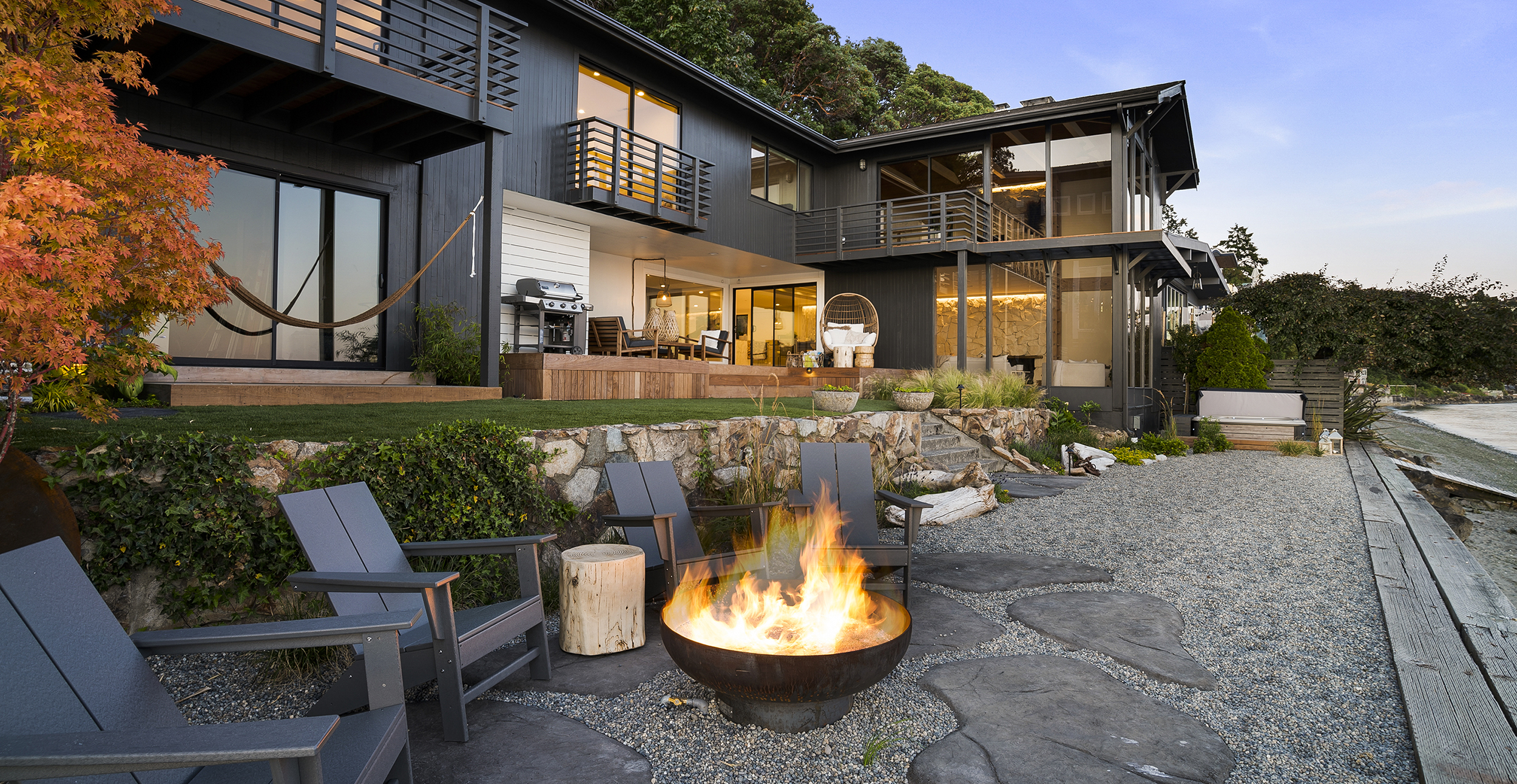 GAS FIRE TABLE
A unique choice for a warm gathering spot is a gas fire table. It provides an outdoor retreat of warmth and ambiance. The warm glow of a flickering flame adds charm and personality to your space. While artificial light from bulbs can provide functional lighting, the natural illumination from a fire pit transforms the space with gorgeous results.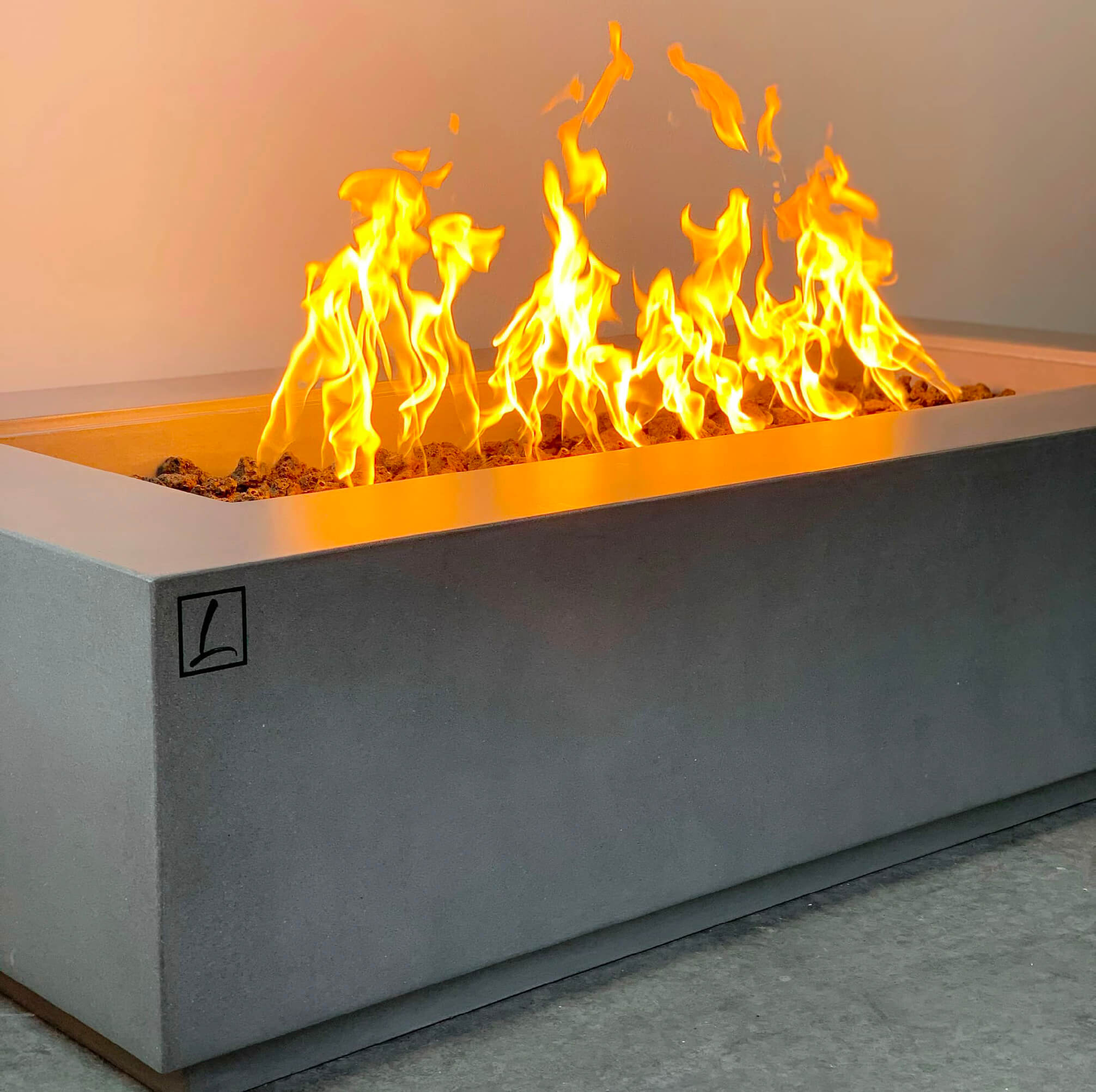 With a larger flame, the fire pit can generate substantial heat. This heat may help you to manage the environment on chillier days and nights.
Terrain Recommends:
linderman builds
/ photo credit /
FIRE BASKET
The Boo fire basket is great for cozy moments on the terrace or in the garden. Boo can be turned upside down, so it doubles as a candle holder and a small outdoor bonfire. If you burn logs in the fire basket, only do it on a fireproof base.

Terrain Recommends:
Skaagarden
/ PHOTO CREDIT /
HEATERS WITH A DECORATIVE APPEAL
Enjoy every day and evening sitting outside with family and friends even when it gets colder outside. This chair heralds a classic mid-century sling chair design and adds refined style - and warmth - to any favorite space.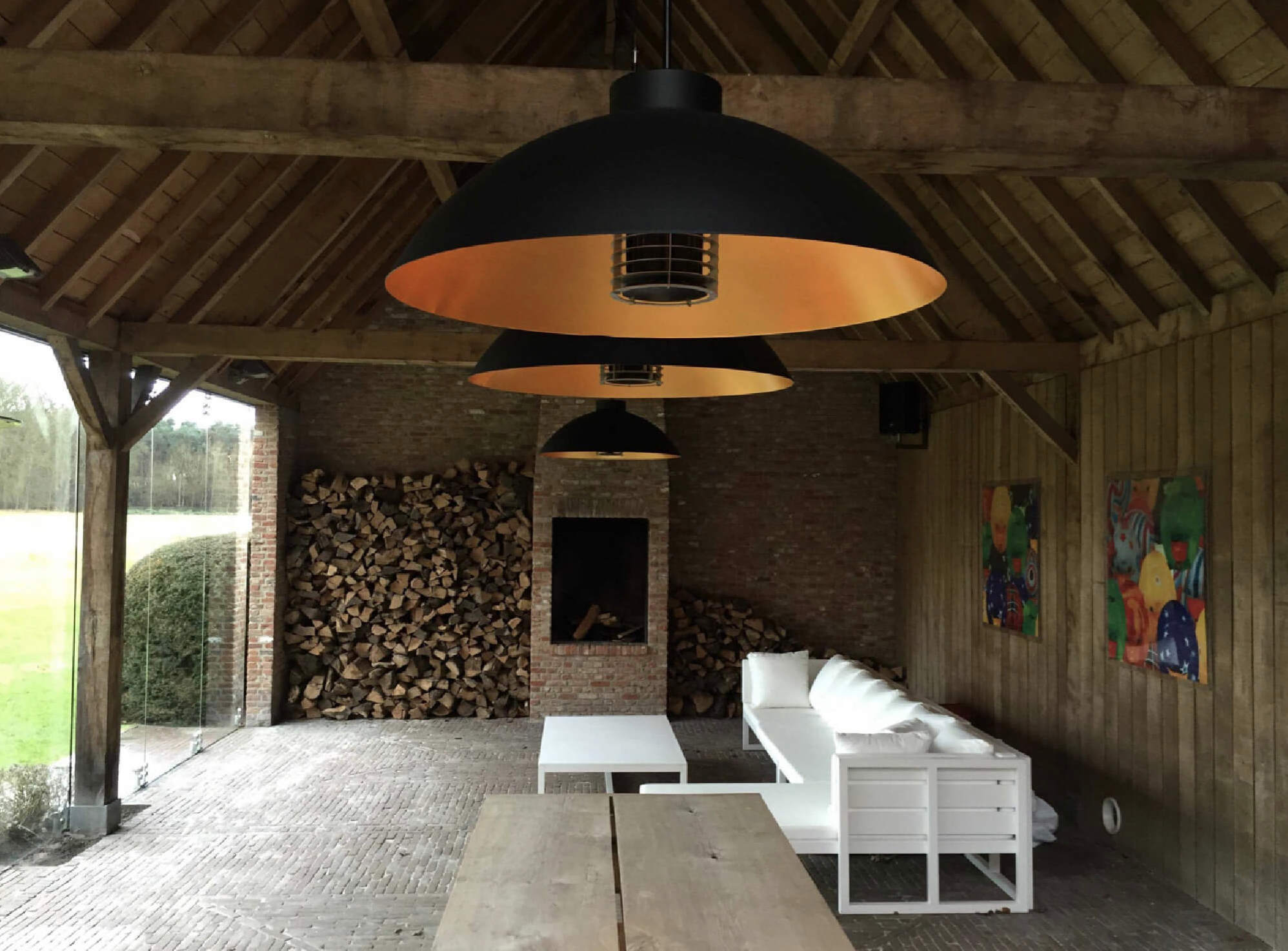 Terrain Recommends:
Heat Sail
/ PHOTO CREDIT /
AMBIENT OUTDOOR LANTERNS
Get the mood going right from the start by flanking the path to your outdoor space with luminous lanterns. The right lighting instantly makes any outdoor space feel more warm and welcoming.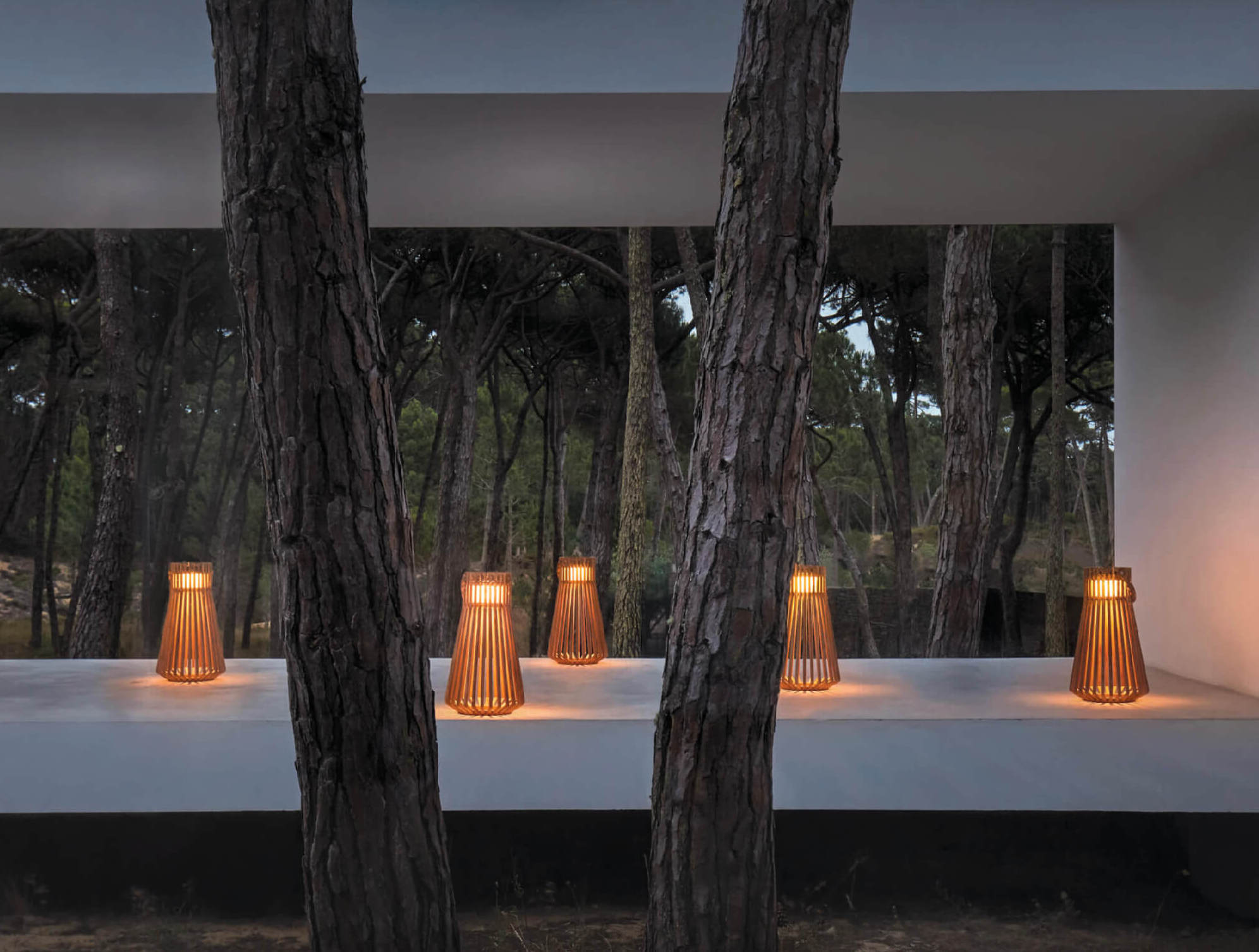 Terrain Recommends:
gloster
/ PHOTO CREDIT /
INFRARED HEATING LAMPS
Infratech heaters are the perfect solution to achieving a year-round backyard in the Pacific Northwest. Their integrated technology makes them one of the most sought-after heaters on the market. Why? When it comes to design, installation, manufacturing, and control functionality, InfraTech offers a robust set of industry-exclusive features and benefits. From flush mount installation to voice-activated, hands-free remote control, American craftsmanship, and custom design capabilities, Infratech products provide a superior solution to any backyard.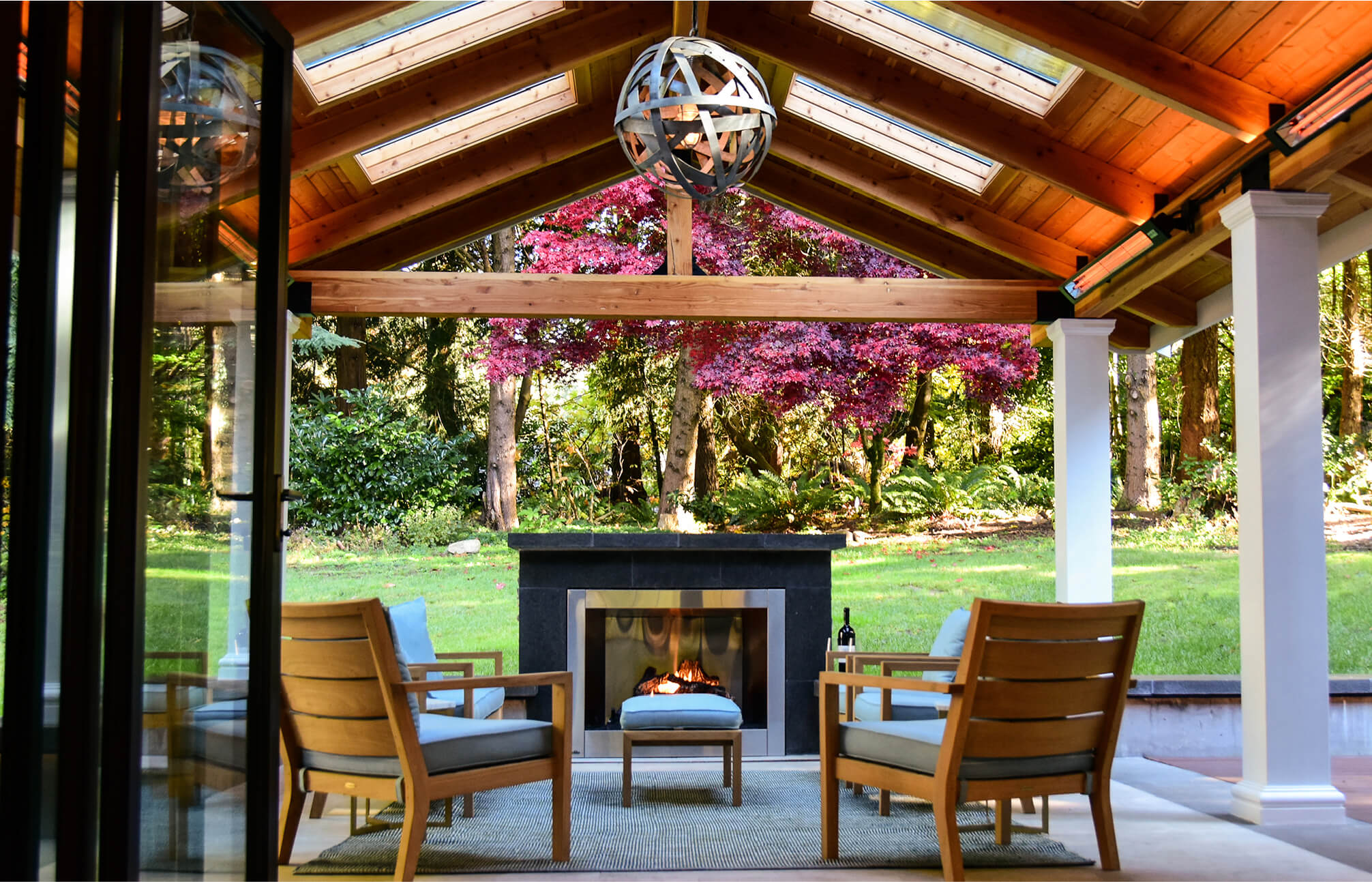 HEATED DESIGN CHAIR
This chair heralds a classic mid-century sling chair design and adds refined style - and warmth - to any favorite space. Imagine the feeling of relaxing in a hot tub without getting wet. Now picture the Evia on your deck, in your garden, on a rooftop, or après-ski.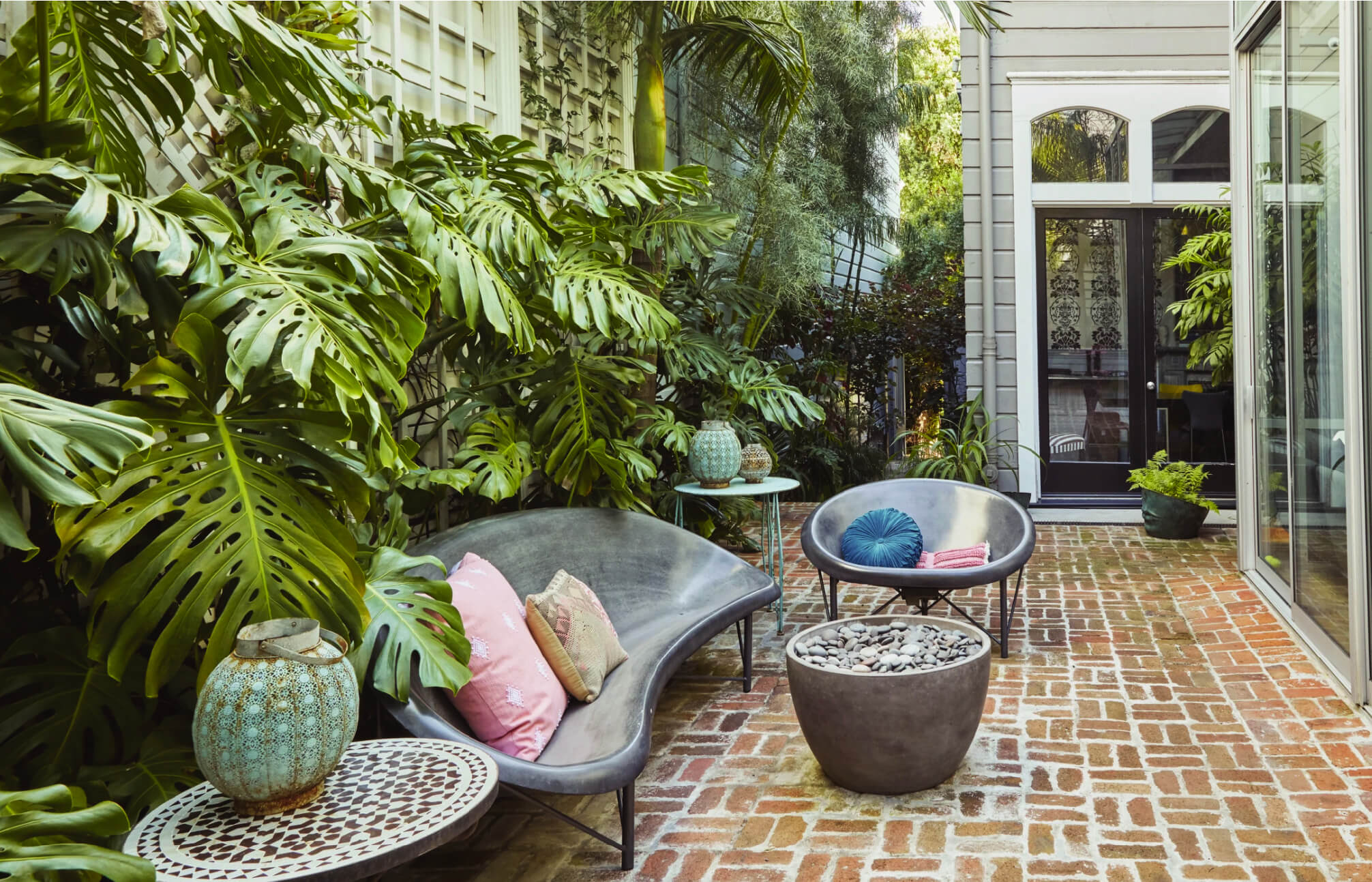 Terrain Recommends:
galanter & jones
/ PHOTO CREDIT /
COZY UP WITH FURNITURE
Choose timelessly beautiful exteriors where your furniture sets the mood, just the way you want it to be.

TERRAIN RECOMMENDS: GLOSTER
/ PHOTO CREDIT /
EXTRA WARMTH
Warm blankets and colorful pillows will help add cozy warmth to your outdoor space. The blankets and throws can be tossed over legs for some extra warmth; the pillows placed on benches and chairs will keep your body away from cold structures. There is also a psychological benefit to warm décor – if your space looks cozy it will feel cozy.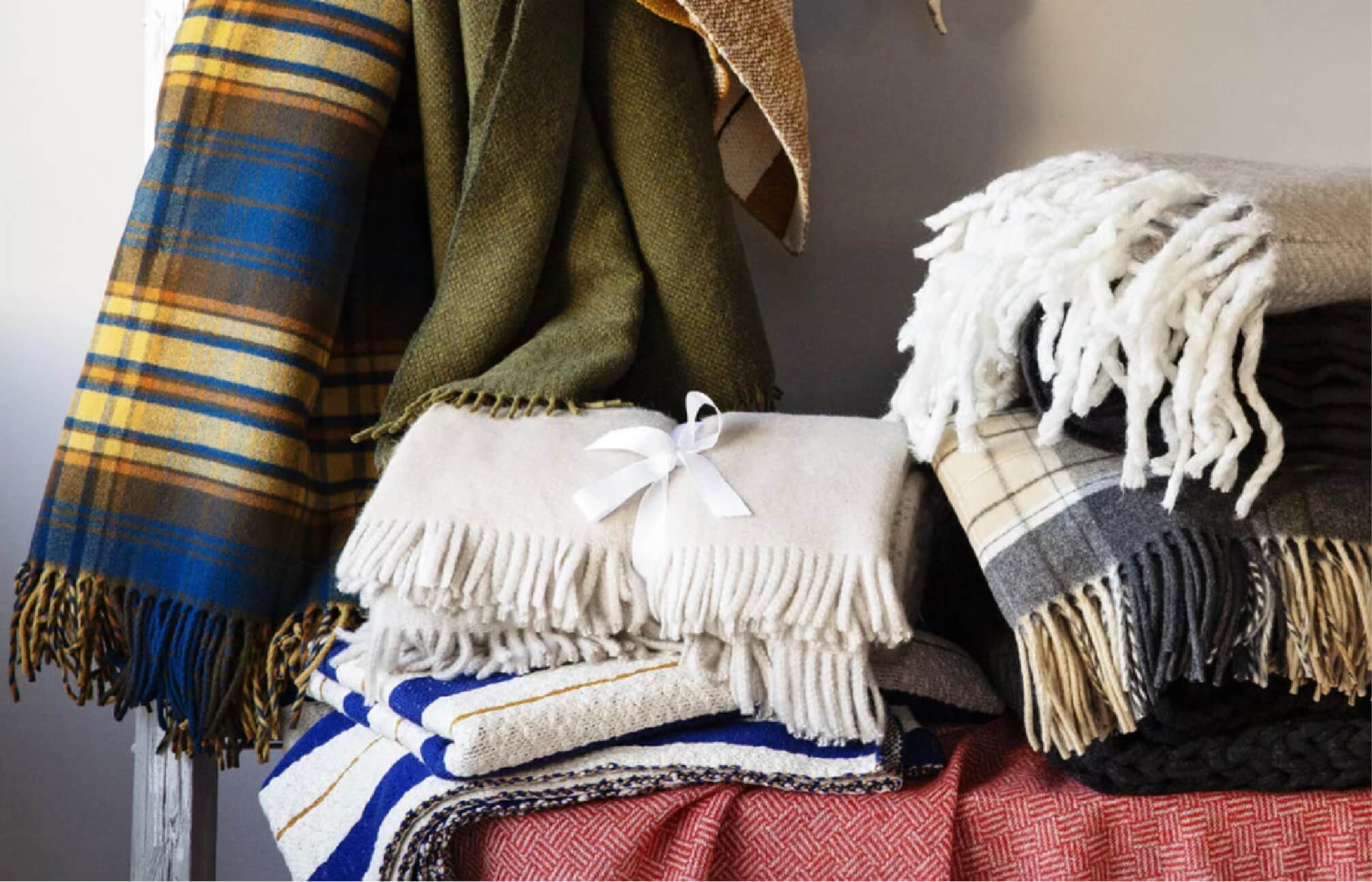 Terrain Recommends:
Amara
/ PHOTO CREDIT /
This list of suggestions for heating outdoor spaces and keeping your patio warm this Winter offers many choices to fit a variety of lifestyles. Hopefully one of them brings inspiration to you. Don't let your valuable space sit idle. Make the most of your outdoor design, and make many more memories.