ROCKERIES
landscaping
/
July 07, 2017
TEMPORARY WOODED GARDEN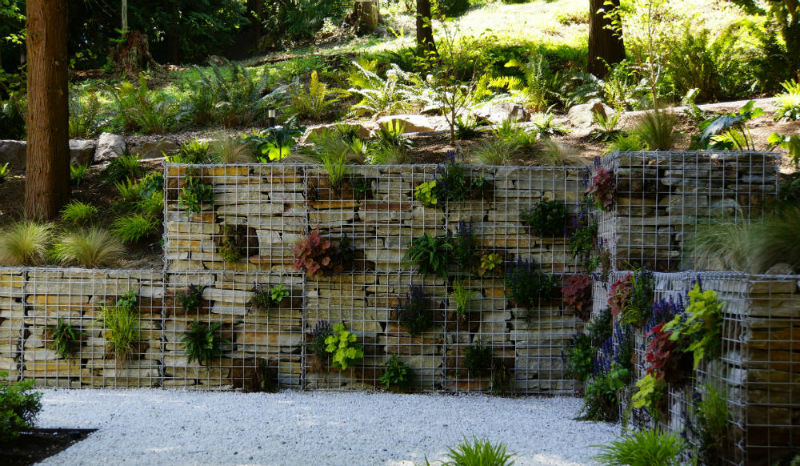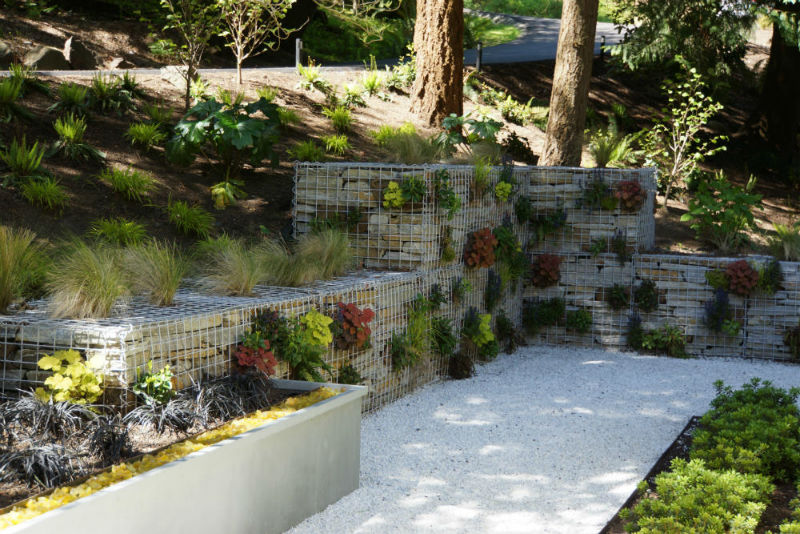 Nestled in with large evergreen trees, this new entry and driveway project was designed to preserve and enhance the existing native landscape. Using Gabion walls to minimize the excavation requirements, we installed gravel patios to allow the root structures to continue to thrive. This Gabion has a unique plant pocket system that individually supplies irrigation to each of the wall plants. The result is a beautiful living wall. The entry steps are custom cut bluestone that appear to float; and equally impressive by night or day with a custom designed under lite lighting system.
WHAT IS A GABION WALL?
A gabion wall is a retaining wall made of stacked stone-filled gabuions tied together with wire. Gabion walls are usually battered or stepped back with the slope, rather than stacked vertically. Galvanized steel wire is most common, but PVC-coated and stainless steel wire are also used.
FOLLOW THE LINK BELOW TO SEE SOME MORE INSIRATION ON PINTEREST!
CONTACT US FOR MORE QUESTIONS & GET YOUR QUOTE ON GABION WALLS TODAY!