PATIO FURNITURE
landscaping
/
October 05, 2017
PATIO FURNITURE
PROTECT YOUR BEAUTIFUL FURNITURE OVER THE WINTER.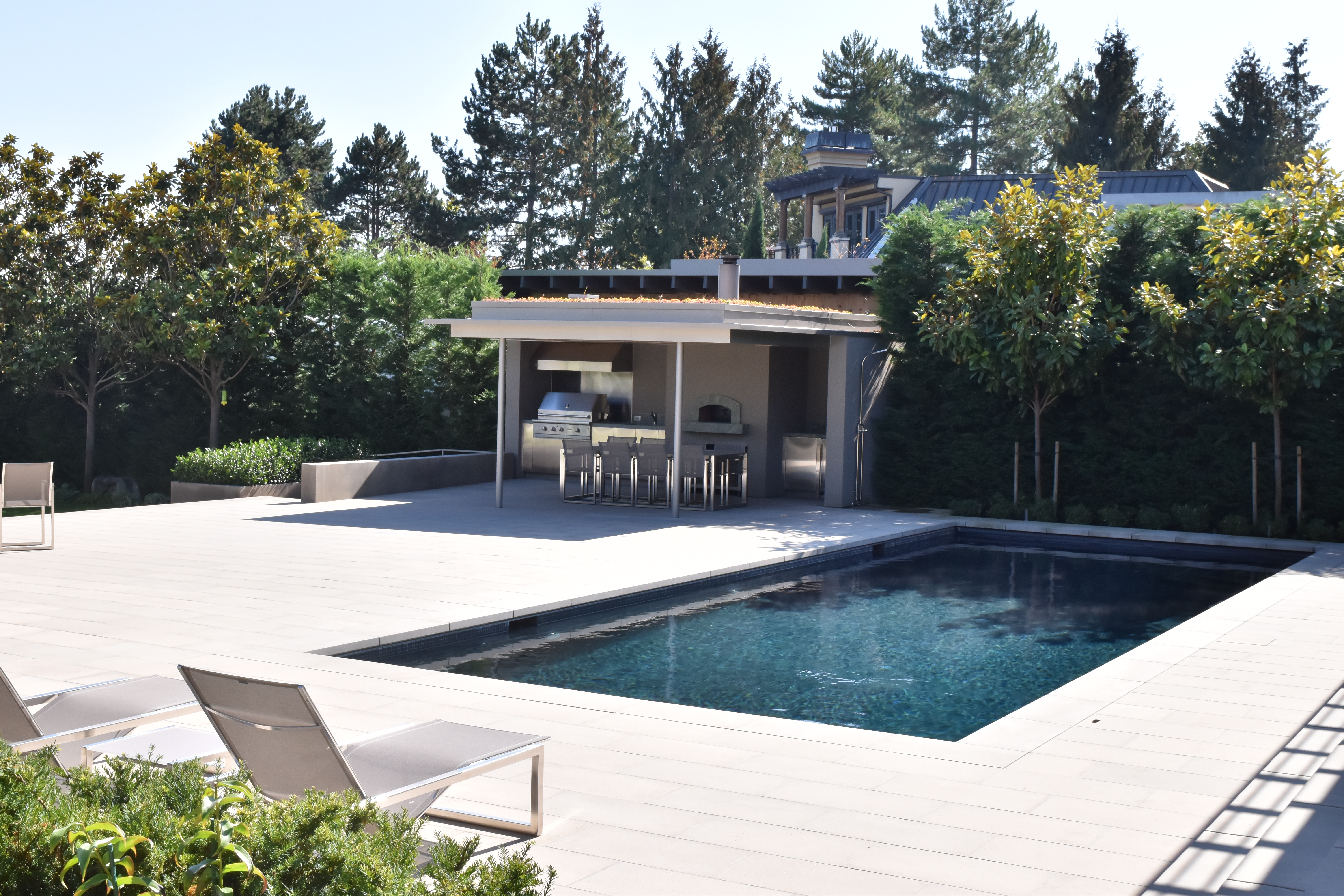 Your patio should be a place of rest, relaxation & a breath of fresh air! Some of the most fashionable and beautiful patio furniture includes materials that don't respond well to the elements. For example - wicker, metal, mechanical umbrellas and cushion seats. Non of them keep their shape in extreme temperatures! One thing is for sure, we do want to protect our outdoor kitchen so it is ready to use for that first outdoor BBQ!
Here are some tips for you:
1. check your plumbing
Water that remains in the pipes and plumping system of your outdoor kitchen can cause a big problem if you don't manage it properly. When it starts freezing outside, the water in these pipes can freeze too, causing pipes to burst!
2. PREPARE YOUR GRILL
Degrease it after the last time you will use it this season as scrubbing grease off later will be difficult. Polish & brush it with the steel polish and grill brush! Make sure all the moisture is gone before you securely cover it.
3. COVER THE FURNITURE
Clean it up and give it a coat! Dirt and moisture can leave mold and damage your furniture. Wicker, wrought iron, mesh and plastic can be simply cleaned with some dish soap and water, but for wood furniture we suggest oil soap and water. Don't forget to rinse and dry!
4. SECURE YOUR FREEZER AND ICE MAKER
Firstly, empty the ice maker's bin and celn it. Then empty it complitely and gently clean it with soap and water. Take off the front grill of both machines and use vacuum cleaner to clean the area behind it. Put it back when done with cleaning! Oh, and keep in mind - do not cover them, this can lead to accumulation of moisture and damage your appliances.
5. OWN A WOOD FIRED PIZZA OVEN?
KEEP ENJOYING IT!
...But keep in mind to keep the interior of the oven dry. Moisture in the oven will seep into cooking surface and when fired, the water will release as steam in the pizza oven that may lead to cracks and more damage over time.