OUTDOOR KITCHEN Pt.2
landscaping
/
October 23, 2018
OUTDOOR KITCHEN BASICS
An outdoor kitchen can do wonders for your property! It can be the perfect home addition for you and your family. In terms of just curb appeal, it can take your home and property to the next level.
Are you ready to bring the versatility and incredible experience of having your very own wood fired pizza oven to your own backyard?

FIRE OPTIONS:
Fire Pit: As a staple of outdoor living, this collection of outdoor fire pits are guaranteed to make memories for years to come. Choose from a range of shapes, sizes and finishes to enhance any outdoor space.
Fire Table: A fusion of elegance and functionality, this outdoor fire table collection is equipped with ample table space perfect for entertaining guests. Add a stunning focal point in your outdoor space.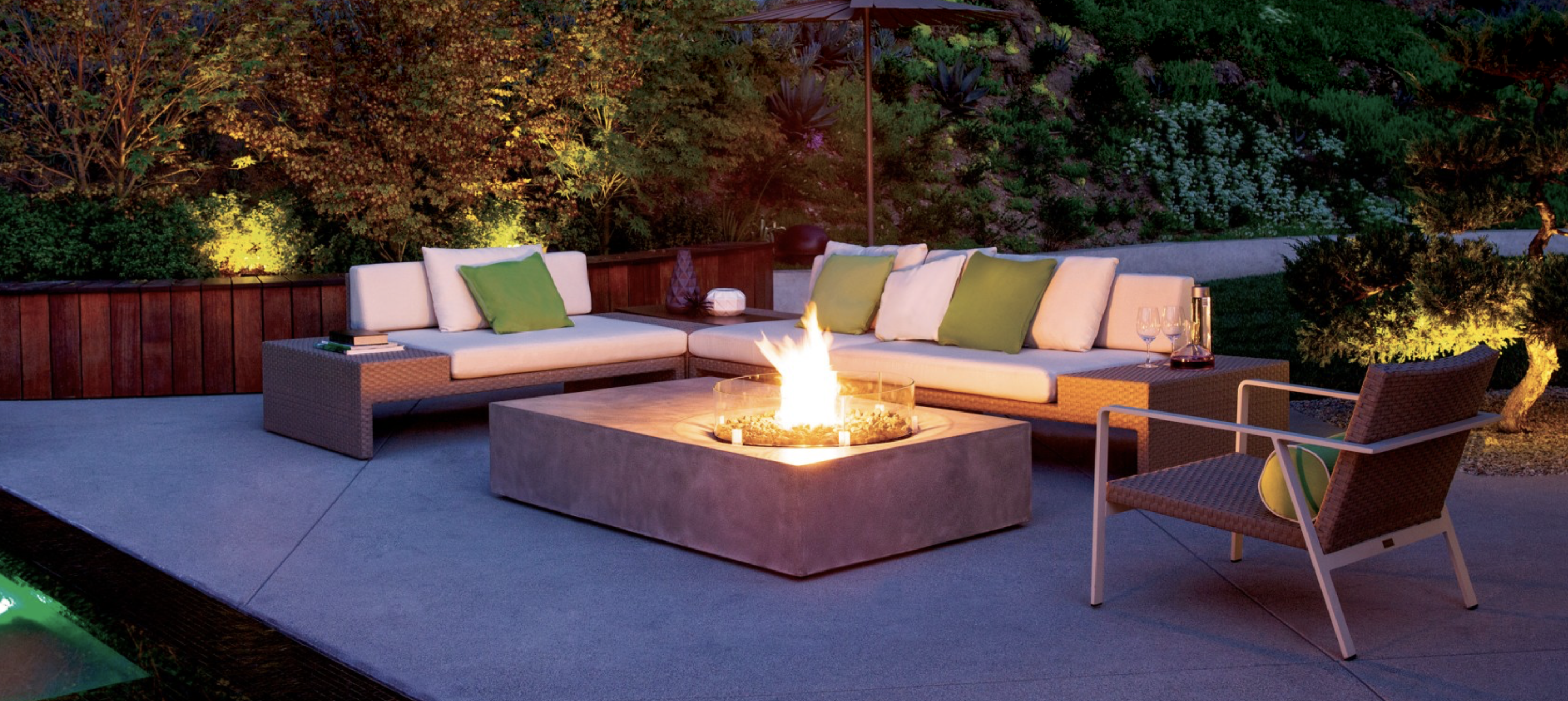 Image: brownjordanfires.com
HEATER OPTIONS:
We reccomend Infratech heating systems that are made from recyclable materials and operate with zero greenhouse emissions, odors or ultraviolet light. Infrared or radiant energy is the most practical way to add warmth to spaces like patios, terraces, verandas, enclosed areas, or any indoor or outdoor setting where heated air cannot easily be contained and re-circulated.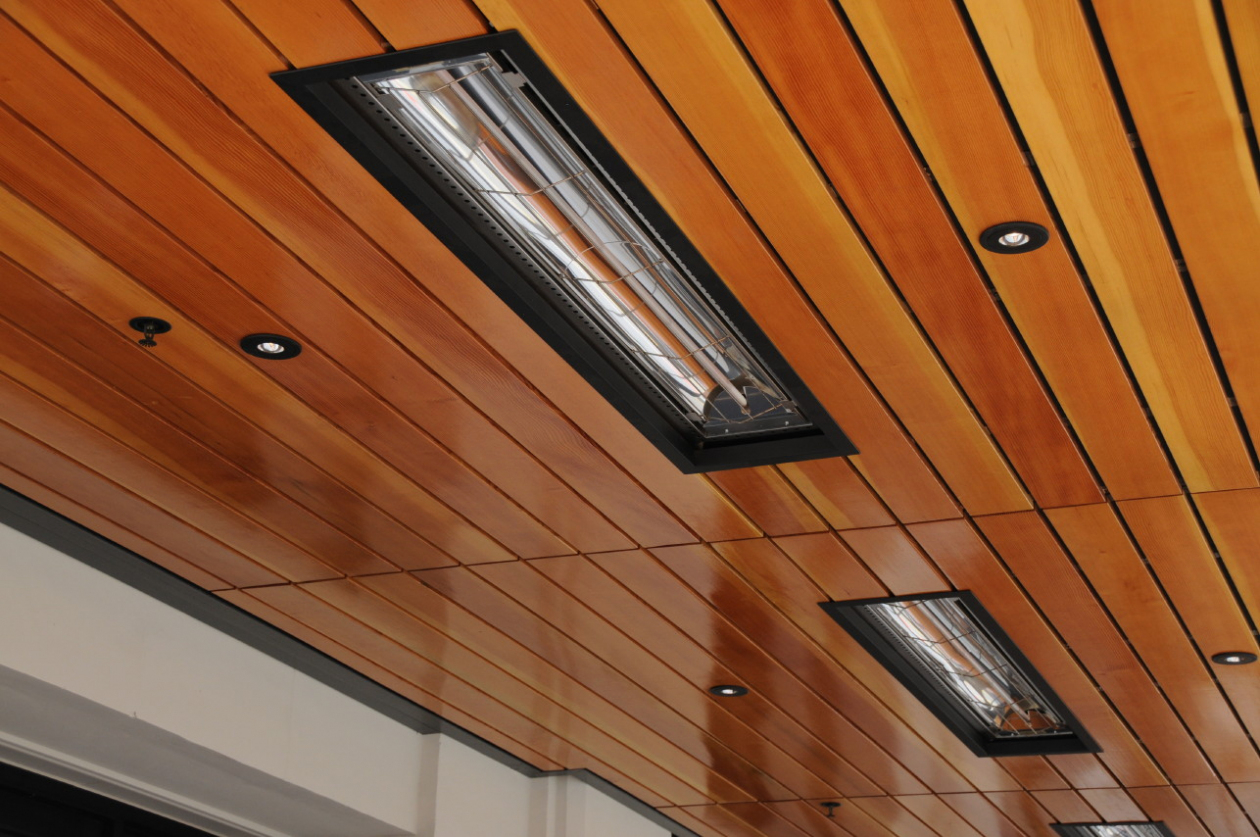 SEATING OPTIONS:
Wisely choose your dining area & relaxation area! If your home is blessed with an outdoor area, there are many different ways to arrange the seating. From increased creativity to boosts of vitamin D and other health benefits, there's almost no reason not to.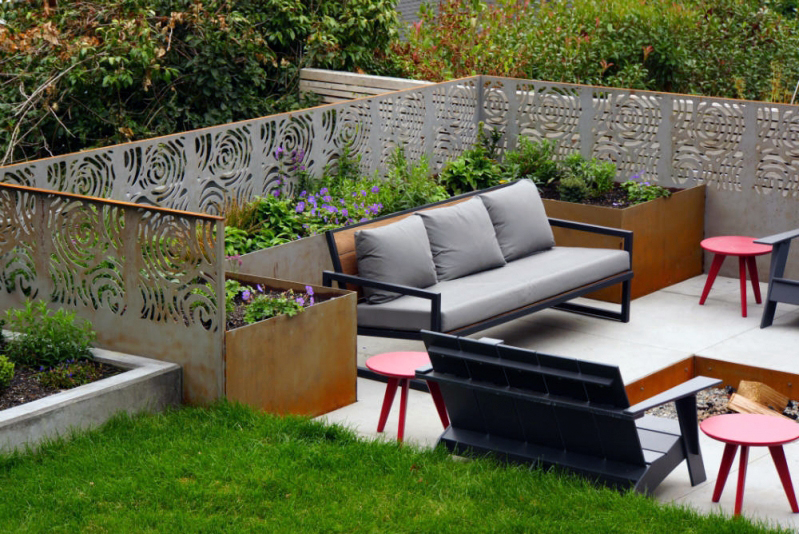 SPEAKERS & TV OPTIONS:
Enjoying your outdoor space can also mean watching television sports coverage by day and sharing a movie by night. Bringing video outside is more complicated than audio due to both the weather elements and the need to feed both audio and video signals along with AC power, but there are options for both temporary and permanent installations.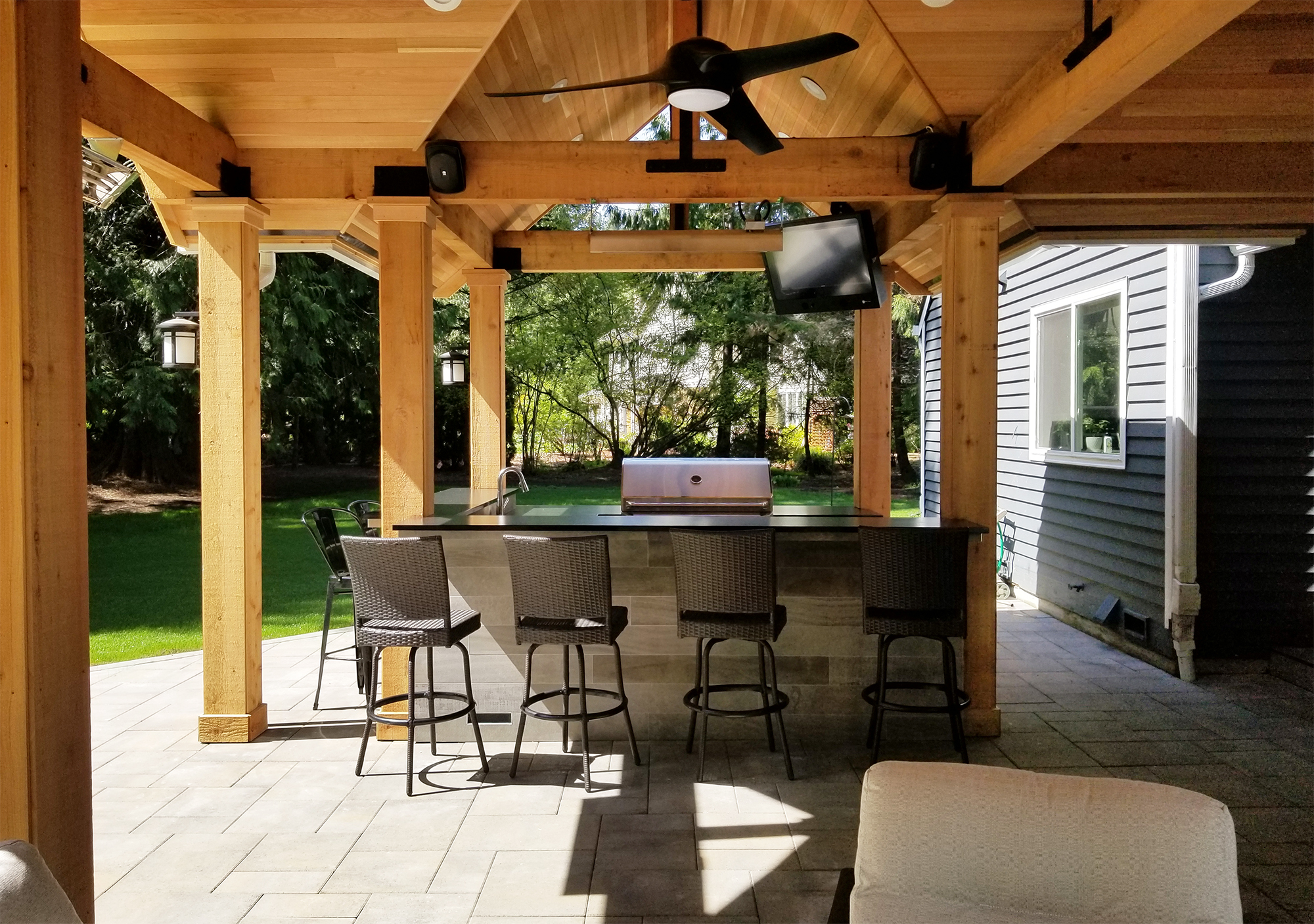 With more and more homeowners looking to take advantage of their outdoor living spaces each year, features like outdoor kitchens are becoming very admirable. In addition to making it possible to entertain your friends & family outside for longer each season, outdoor kitchen also have an impression on landscape design.
COVER OPTIONS:
Equinox Louvered Roof is the smart shade solution for discerning homeowners. It is manufactured with quality elements, precision engineering, and aesthetic options to fulfill your dreams of the ultimate outdoor space. This patio system is strong and conforms to nearly all wind and snow load requirements. The louvers are neutrally versatile to integrate flawlessly into any architectural style, such as gable roofs, bay windows, doors, or angled roofs and walls.