OUTDOOR KITCHEN Pt.1
landscaping
/
October 15, 2018
BENEFITS OF OUTDOOR KITCHEN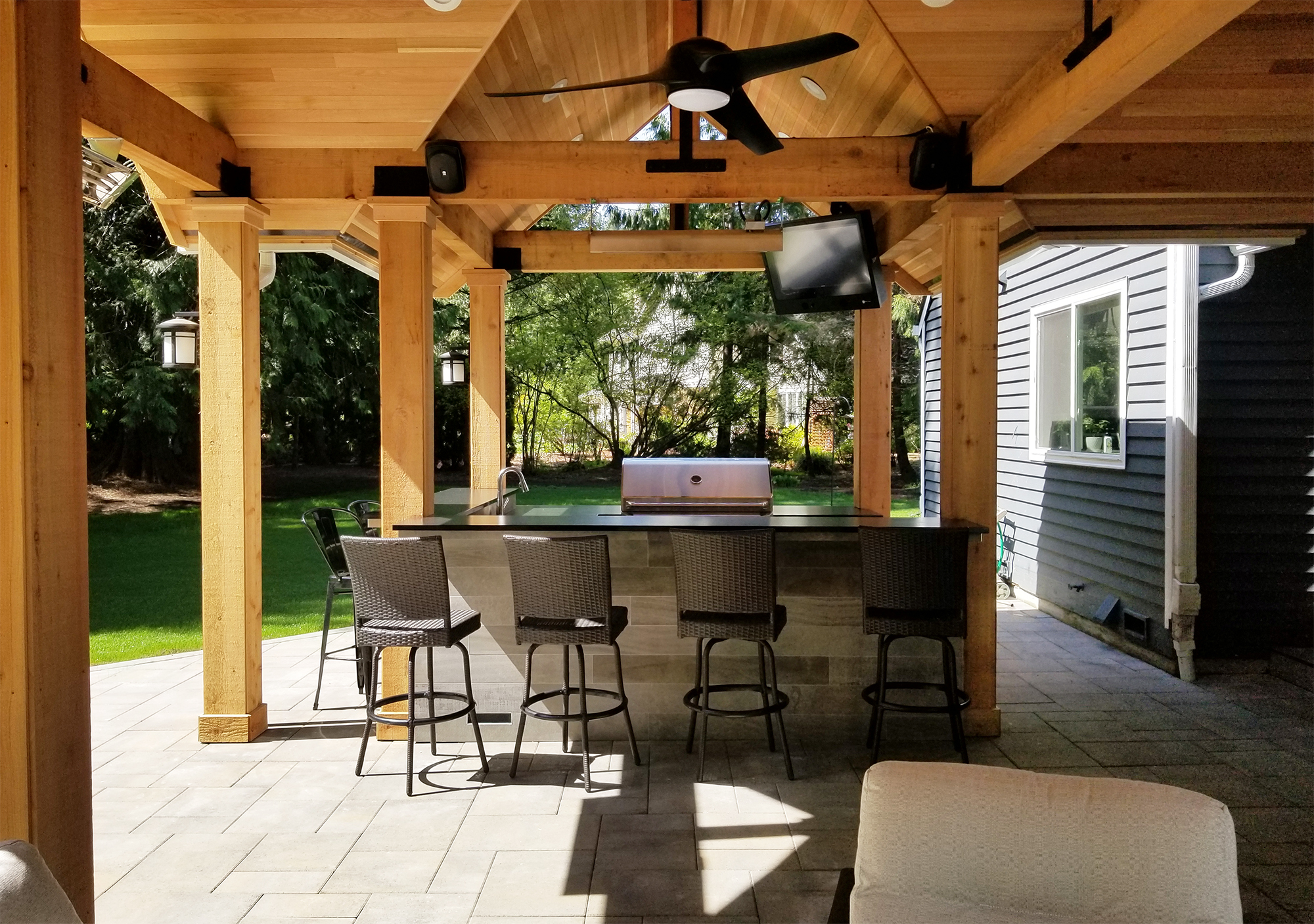 With more and more homeowners looking to take advantage of their outdoor living spaces each year, features like outdoor kitchens are becoming very admirable. In addition to making it possible to entertain your friends & family outside for longer each season, outdoor kitchen also have an impression on landscape design.
ENTERTAINMENT
When you are entertaining friends or family, you'll find it more convenient, fun and easier to have your guests gather around the grill and socialize outdoors while you cook. It can't be the same with an indoor kitchen because all your guests cannot fit into your kitchen; unless it's an intimate party for two or less than a dozen guests.
COOKING
There are some recipes that may be a bit dicey to prepare indoors but are just right for open flame or grills. With an outdoor kitchen, you have the freedom to experiment with all kinds of recipes; this removes the boredom and tedium of cooking, serving and eating the same type of meals all the time.
ADDS VALUE
You have the advantage of extra space without building a room with walls. Your patio or backyard is already available, all you need to do is bring in the appliances you need and voila! You have extra space for entertainment, family hangouts and get together.
EXTRA SPACE
This is a good investment that adds value to your home in case you want to sell it. Even if you feel you would never sell your home, you would be able to use your outdoor kitchen for years to come and that's a great advantage.
ROI
Your new outdoor kitchen will be a great selling feature for your home and can dramatically increase its value. When it comes time to sell, your outdoor kitchen will stick out in many people's mind when they tour your home. It is a cool feature that most homeowners can't say that they have on their property.