OUTDOOR FIREPLACE DESIGN
landscaping
/
November 14, 2017
OUTDOOR FIREPLACE DESIGN
Outdoor Living – Indoor Style
With more and more homeowners looking to take advantage of their outdoor living spaces each year, features like outdoor fireplaces are becoming very admirable. In addition to making it possible to entertain your friends & family outside for longer each season, outdoor fireplaces also have an impression on landscape design. When imperfrated correctly, an outdoor fireplace can easily become the focal point in any outdoor living space.
With our own Architect on staff, we can see your project through from design permitting to completion. Terrain has the skillsets and fabrication shop to handle the full range of your landscape elements, for example - a fireplace!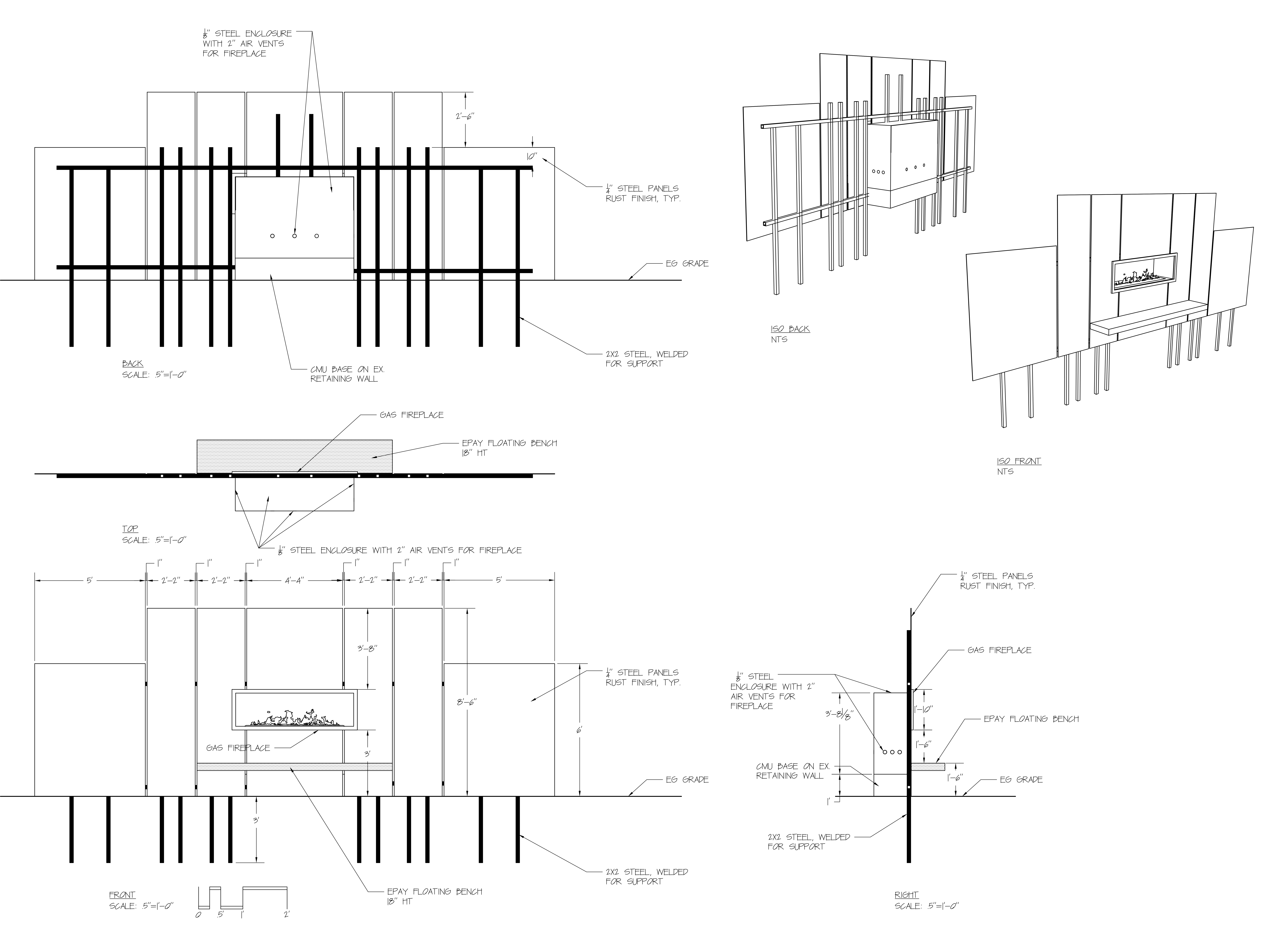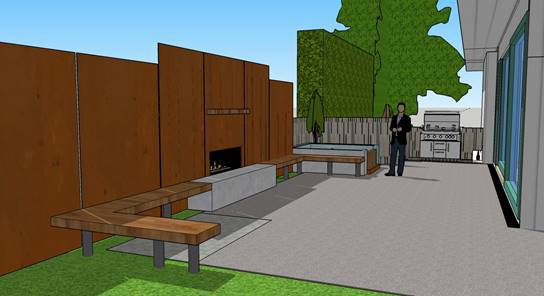 VANICHING EDGE ENTERTAINING
The Project We are Proud Of!
"The firepit creates a center focus and the oversized design allows for additional seating as required. The sheer curtains that adjust to accommodate for the sun and wind make the space feel like a Caribbean resort."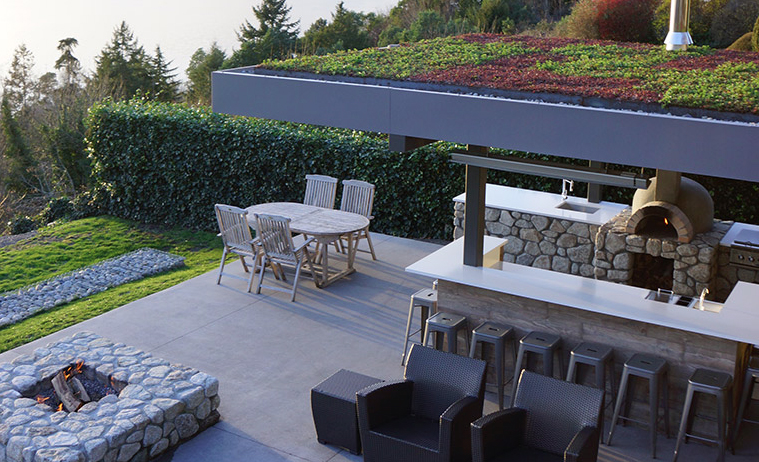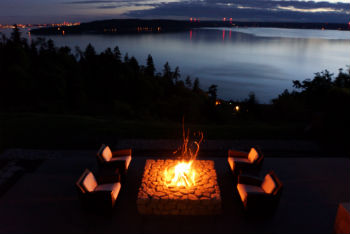 HILLSIDE DECK
This project began had a unusable hillside that had a perfect view of Seattles iconic Green Lake.
A custom gas fireplace was installed for the chilly evenings and outdoor accent lighting was installed to make it an incredible outdoor room.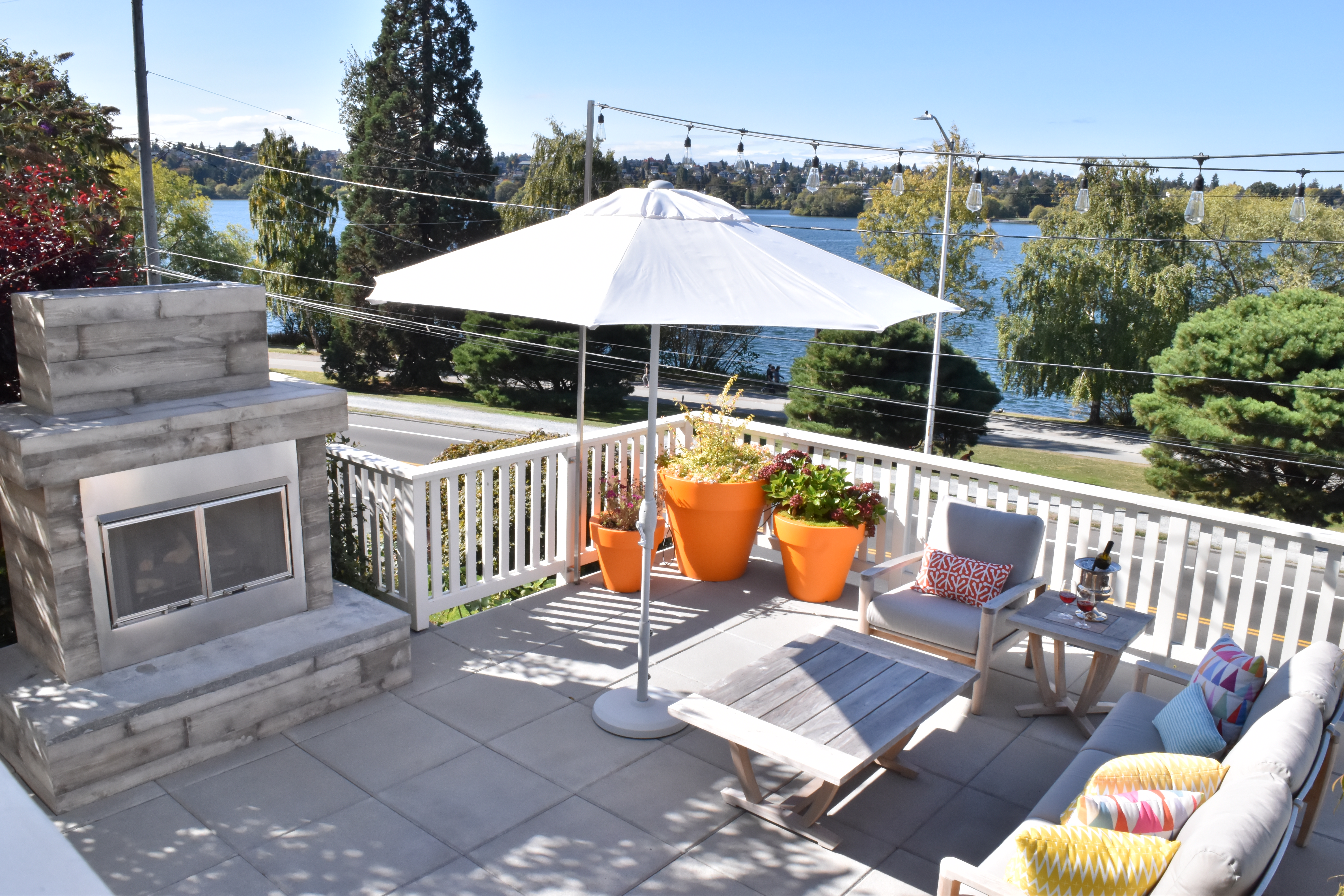 Take a moment to browse our Speciality Landcapes Gallery to see samples of some of the work we have done.SPECIALITY LANDSCAPES