CONCRETE PORTFOLIO
landscaping
/
November 27, 2019
CONCRETE & LANDSCAPING
TERRAIN CAN PROVIDE YOU WITH A TURN KEY CONCRETE PROJECT FROM INITIAL EXCAVATION RIGHT THROUGH TO FINAL CONCRETE SEALING.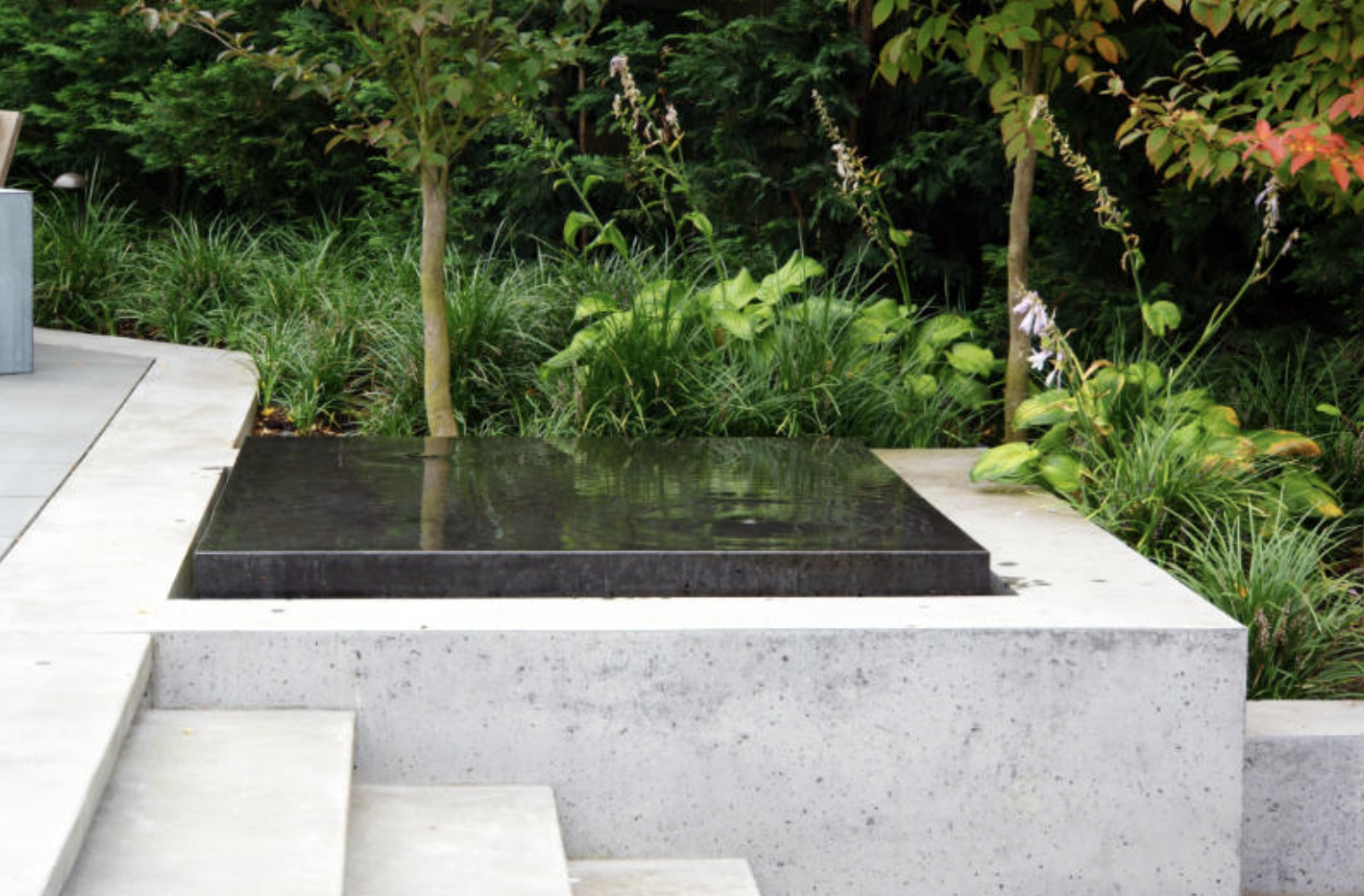 WHY CONCRETE IS PERFECT FOR OUTDOORS?
It's durable.
Compared to other materials, concrete is known to last longer and is more durable. It can endure most cases of extreme weather without sustaining cracks that can disturb the beauty of the landscape design. It's also known to be quite resistant to the scrapping of outdoor furniture. Additionally, concrete doesn't get weakened by mould, pests and moisture.
It's versatile.
Concrete can be used for a variety of landscaping roles. This can make the landscaping process a little easier as there may be no need to switch from material to material. Concrete is also used in many other building projects such as bridges, tunnels, runways, dams. etc., so you can imagine how dependable it is if many people use it.
It comes in different types.
By using different proportions of the material used to make concrete, a variety of types can be used to suit a range of styles and purposes. This allows for an equally wide range of landscape designs to be possible. It also makes it possible to have unique and personalised landscape designs to suit the different tastes of homeowners.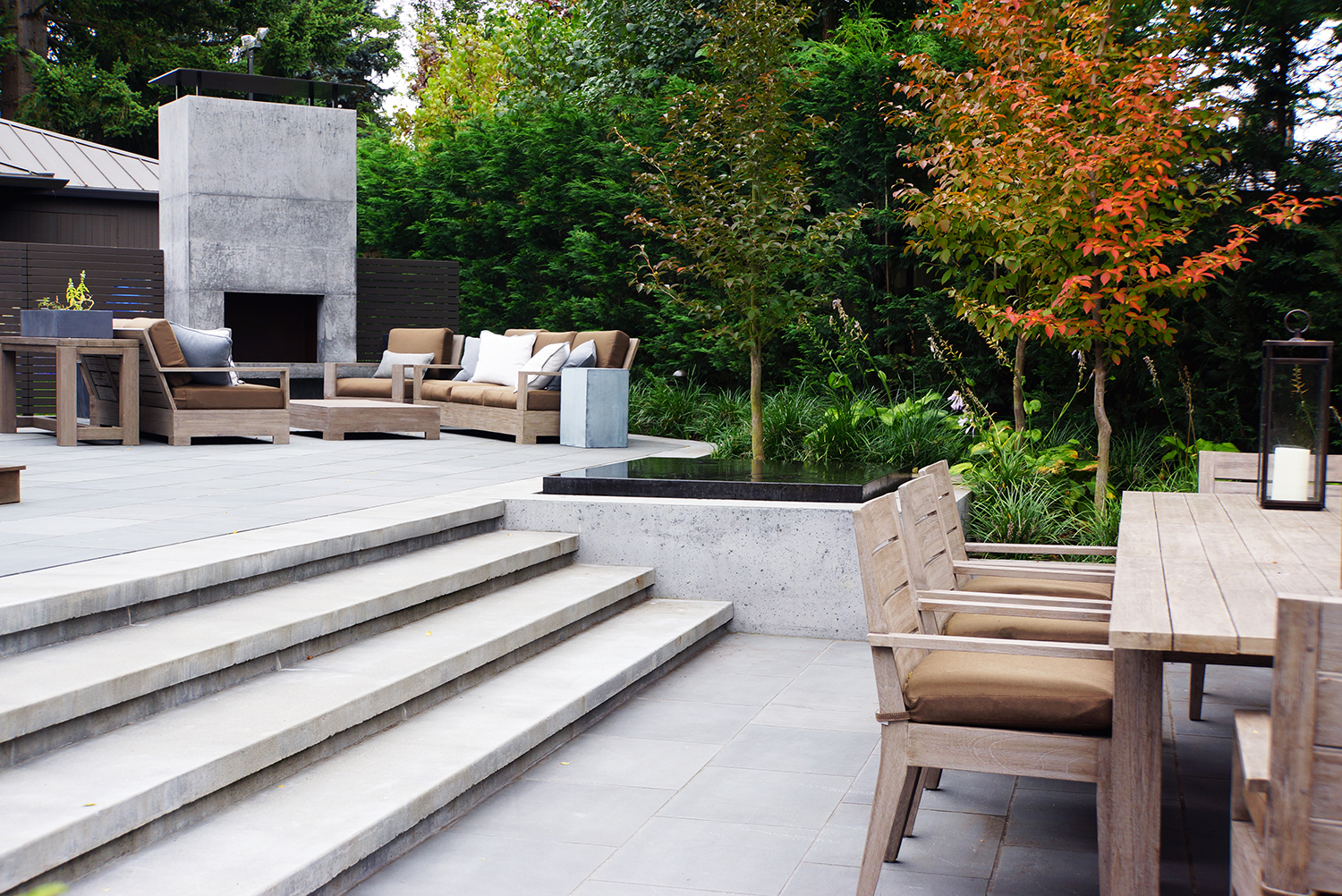 This architecturally significant home is set on almost an acre of land on Mercer Island. The clients completed a major home remodel and engaged Allworth Landscape Architects and Terrain to complete an entire landscape remodel. Due to the scale of the project, plant material providers were contracted early on to custom grown material in large enough quantities for the project. Terrain worked closely with the general contractor, Allworth and other tradesmen to complete the project in phases over 8 months. Today the landscape is maturing well and provides the family a private park-like oasis minutes from downtown. SEE MORE >
STRUCTURAL PROJECTS
Very few know that terrain is facilitating structural concrete projects every month.
Terrain can form and pour a variety of concrete finishes and applications including: Structural concrete foundations, architectural concrete walls and element with formed, sacked, sandblasted, or Ardex finishes. Flatwork concrete, stamped, acid washed and washed aggregate finishes are a few of the flatwork finishes that we can provide.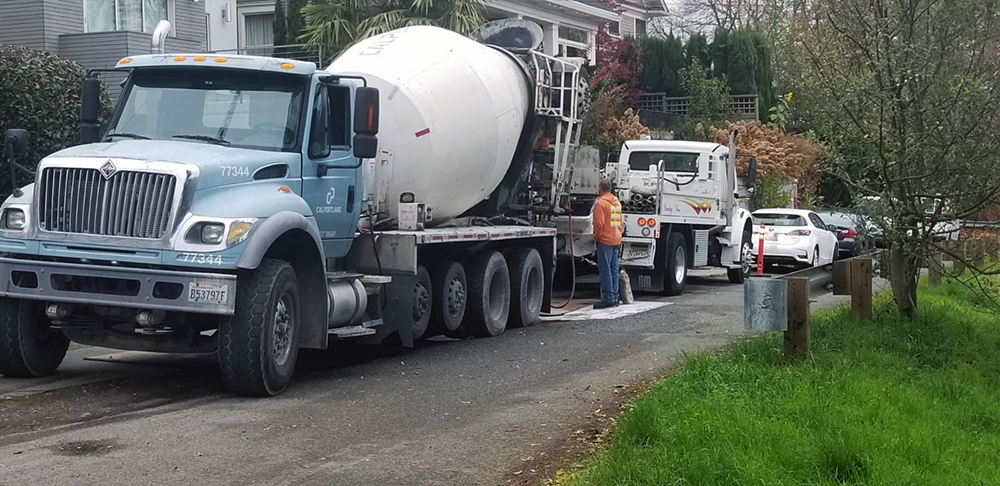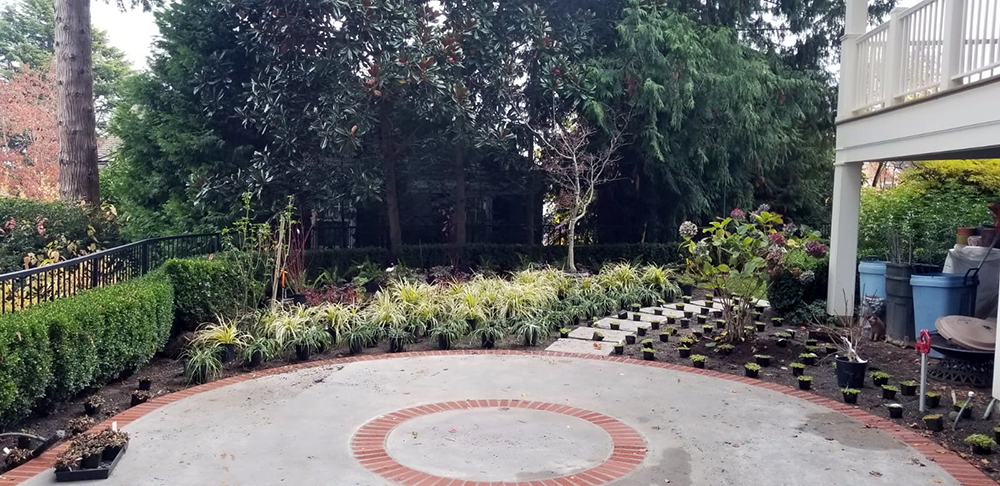 OUR CONCRETE SERVICE INCLUDES THE FOLLOWING:
Concrete Foundations
Concrete Structural Walls
Concrete Stairs
Concrete Driveways
Concrete Curbs
Concrete Architectural Walls
WE SPECIALISE IN CUSTOM PIECES AND CUSTOM BUILD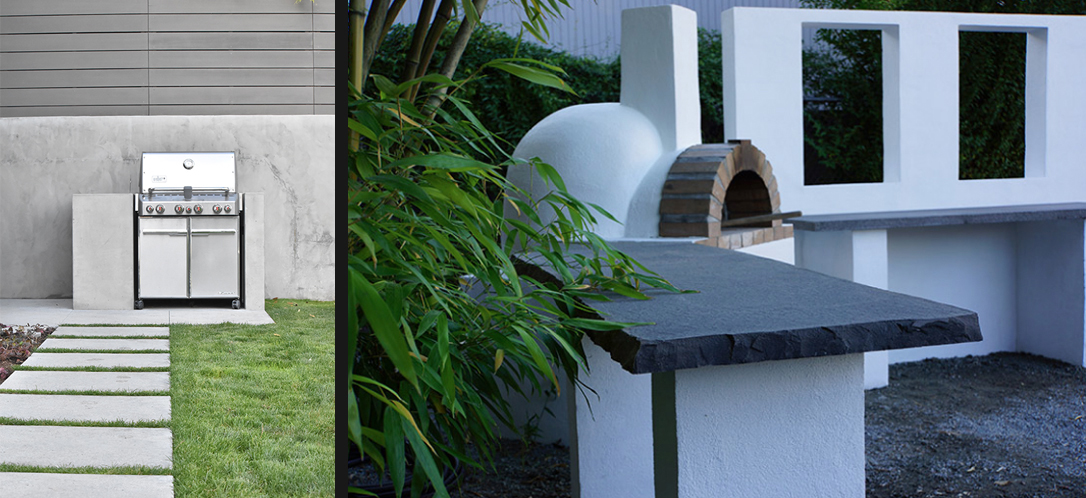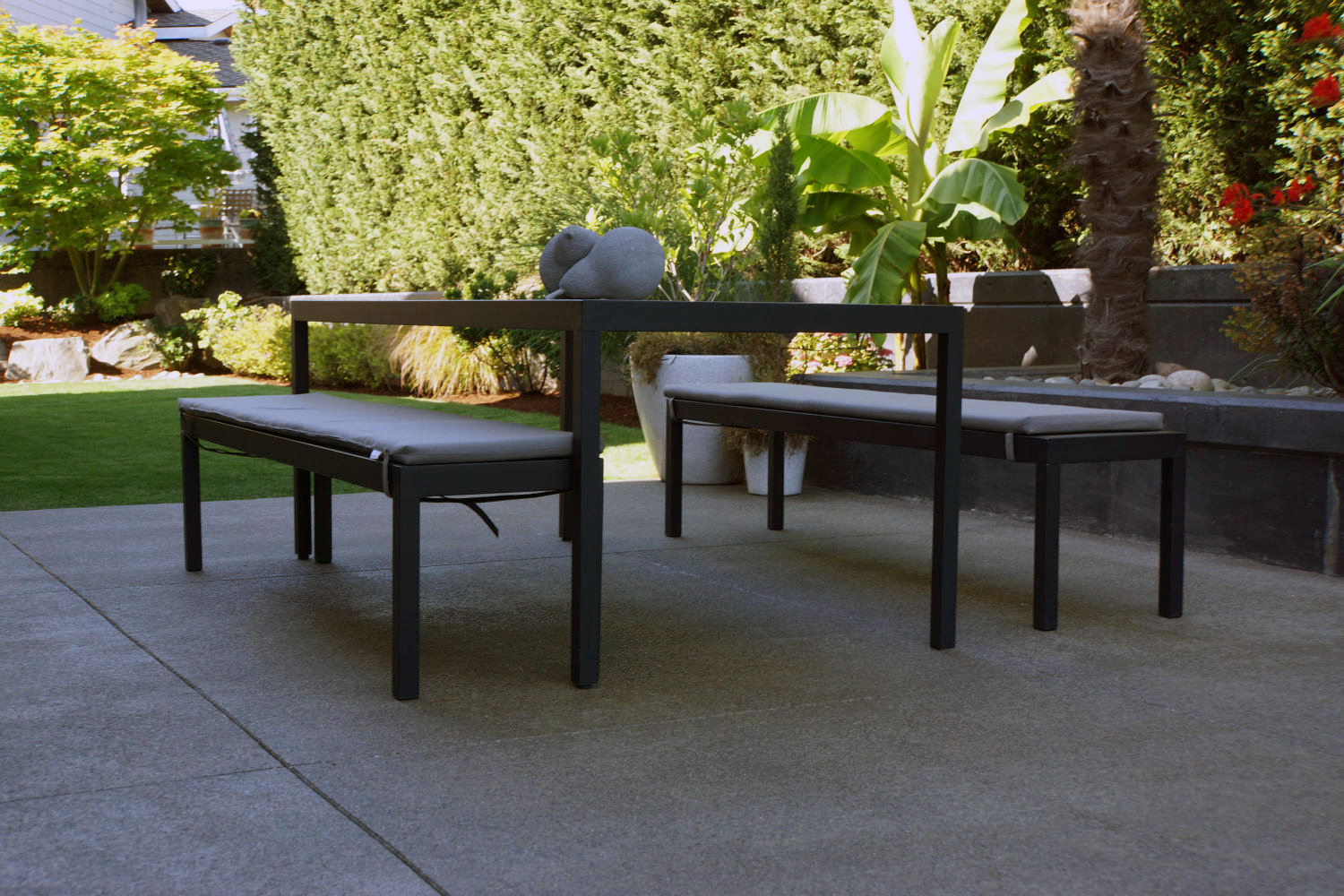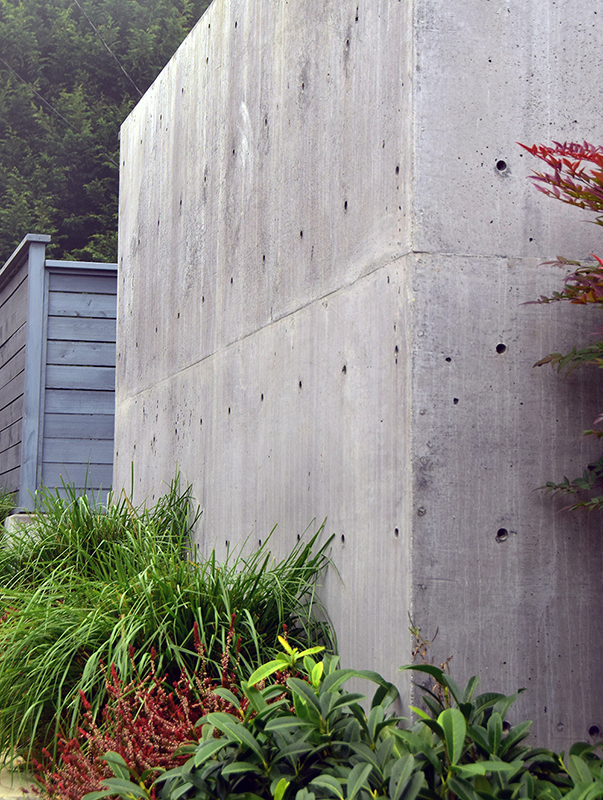 Scheduling concrete can be a challenge with different contractors for different phases and ever changing weather, Terrain can simplify all that for you with one phone call!