LANDSCAPE RENOVATION
landscaping
/
April 16, 2019
LANDSCAPE RENOVATION - Where to Invest Your Budget?
Whether you're planning to spruce up your front yard or are embarking on a full-scale landscape remodel, determining where to invest your budget can feel like navigating an endless stream of decisions that is not always straightforward.
We'll cover where it makes sense to invest your budget, including a master plan, high-impact elements, long-lasting materials, outdoor furniture and more.
Don't start a large-scale landscape overhaul without a master plan, even if you plan to accomplish the project in phases. Your master plan will act as a blueprint for your yard, with a complete mapping of plants, hardscape, shade structures, water features and anything else you're planning to include in your landscape design. It also will include practical elements, like where to extend utility lines if needed.
Our build teams assist the designers in establishing the correct grade requirements from the start. We have been in the game long enough to know what materials hold up and which ones don't.
While a master plan may feel expensive upfront, investing in a full master plan from the start can lead to cost savings down the line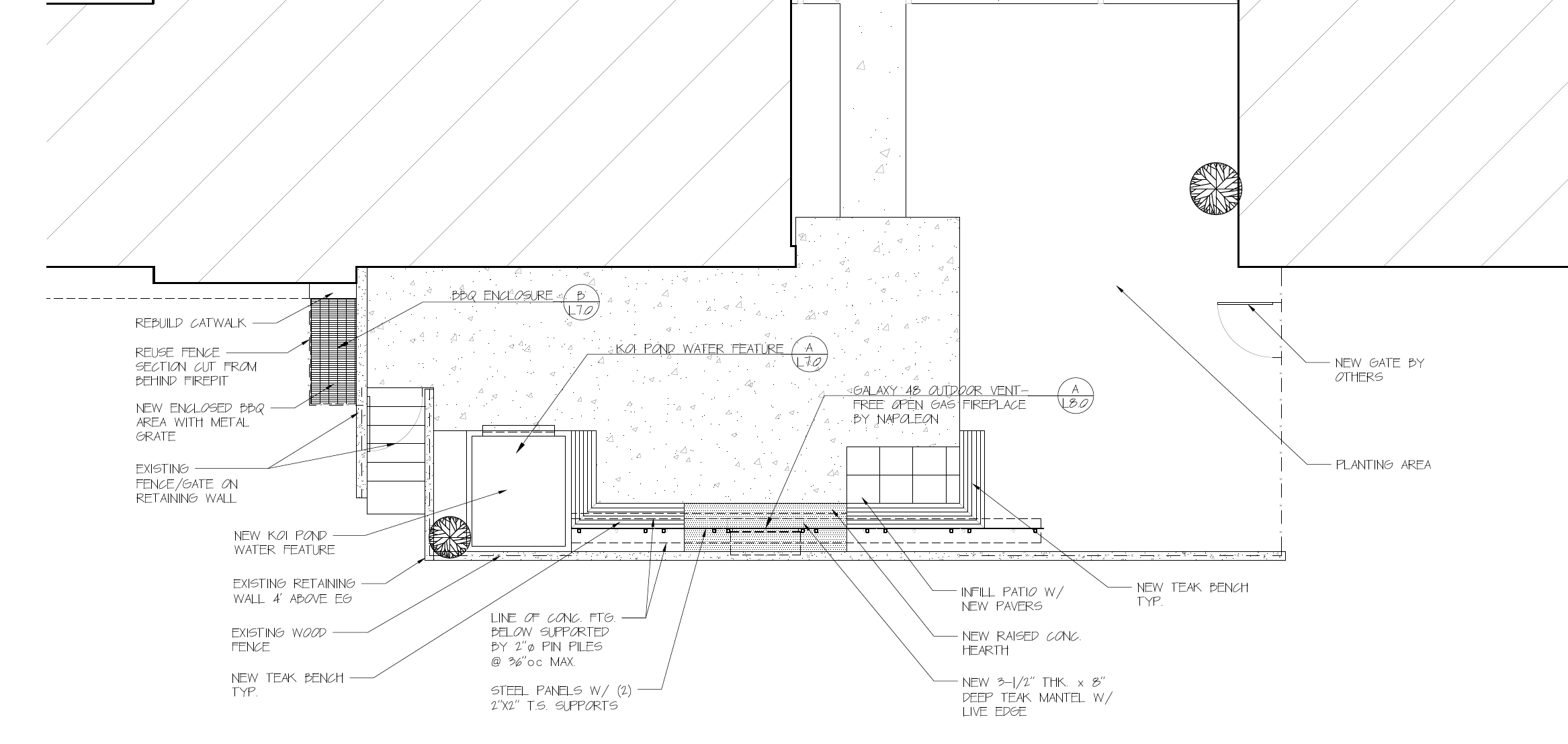 2. Artisan Details & Skilled InstallerS
You need to have a great crew behind you that can implement the design and understand what is important
We have been providing comprehensive design services from initial consultations to design development and any required engineering and permit facilitation. Taking a global approach to our design style - Terrains owners have traveled the world extensively, establishing an impressive network of suppliers, consultants and landscape architects. We believe the world is getting smaller and faster and the traditional way of implementing high end landscape design is out of date…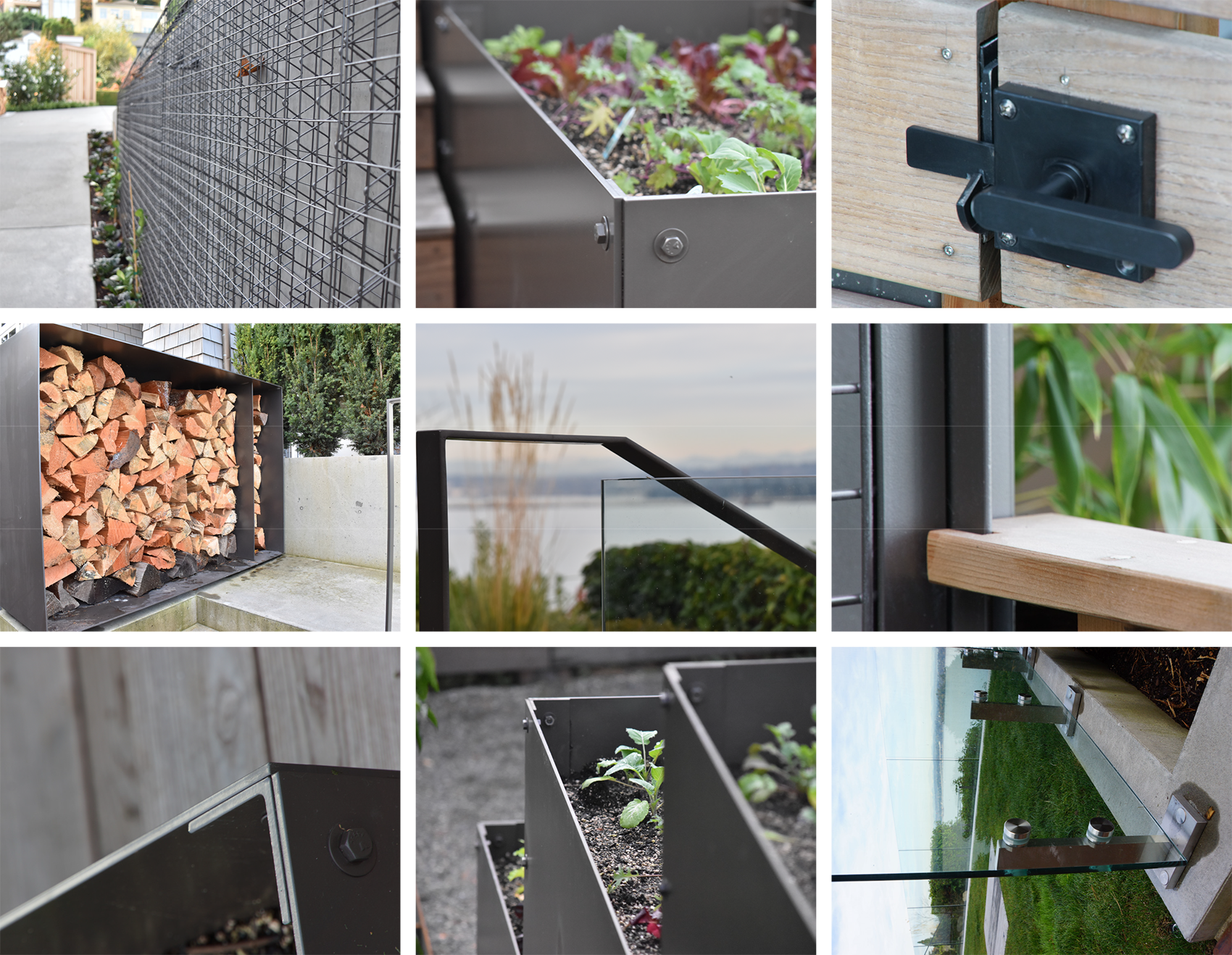 3. Hardscape and Other Permanent Elements
When it comes to permanent features of the landscape, such as patios, walkways, steps and retaining walls, it pays to invest in the best quality and installation you can afford. Choose durable, long-lasting materials like natural stone, rot-resistant wood, brick, concrete and tile, and work with an experienced installer.
Our hardscape services include a broad range of stone, sandset and concrete. See our concrete page for more poured concrete specific projects. A hardscape project installed for longevity includes a properly done sub base and prep. Terrain's years of experience in installing structural foundations has taught us a lot in what makes a properly compacted sub base – the work you don't see but will soon notice in a few years with our wet weather and damp soil. Combine that with our drainage skills and stone artisans and you have an unbeatable combination of skillsets. We have access to quarry direct suppliers and specialty manufacturers to please the most discerning taste.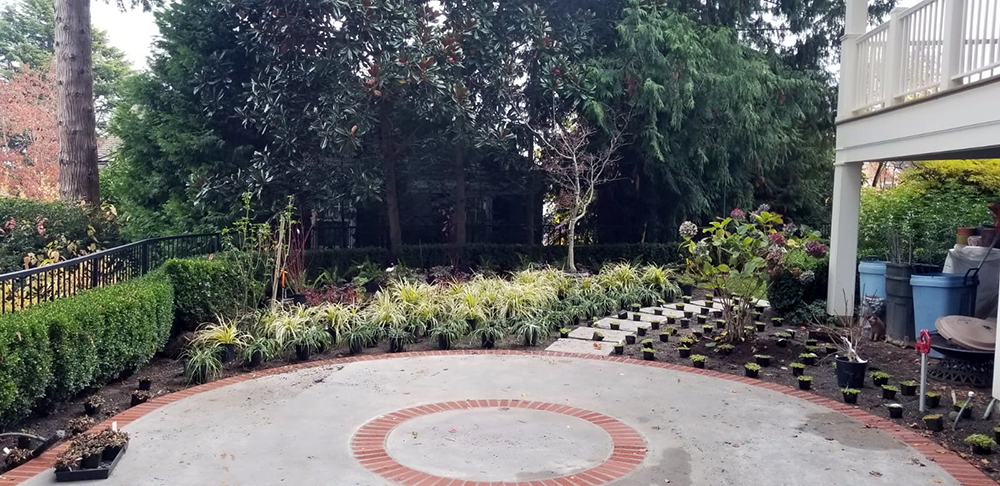 4. A High-Impact Feature
It's worth considering splurging on at least one standout element that elevates your overall design, acting as a focal point, a functional feature or both. This can vary depending on your site and design, from a specially detailed shade pergola to a water feature or specimen tree.
We work with you and the architect or designer to create the perfect finished product. Our woodwork skills are wide ranging from structural deck components, playhouses to privacy screens we can coordinate from start to finish.
IF IT CAN BE IMAGINED -WE CAN PROBABLY BUILD IT!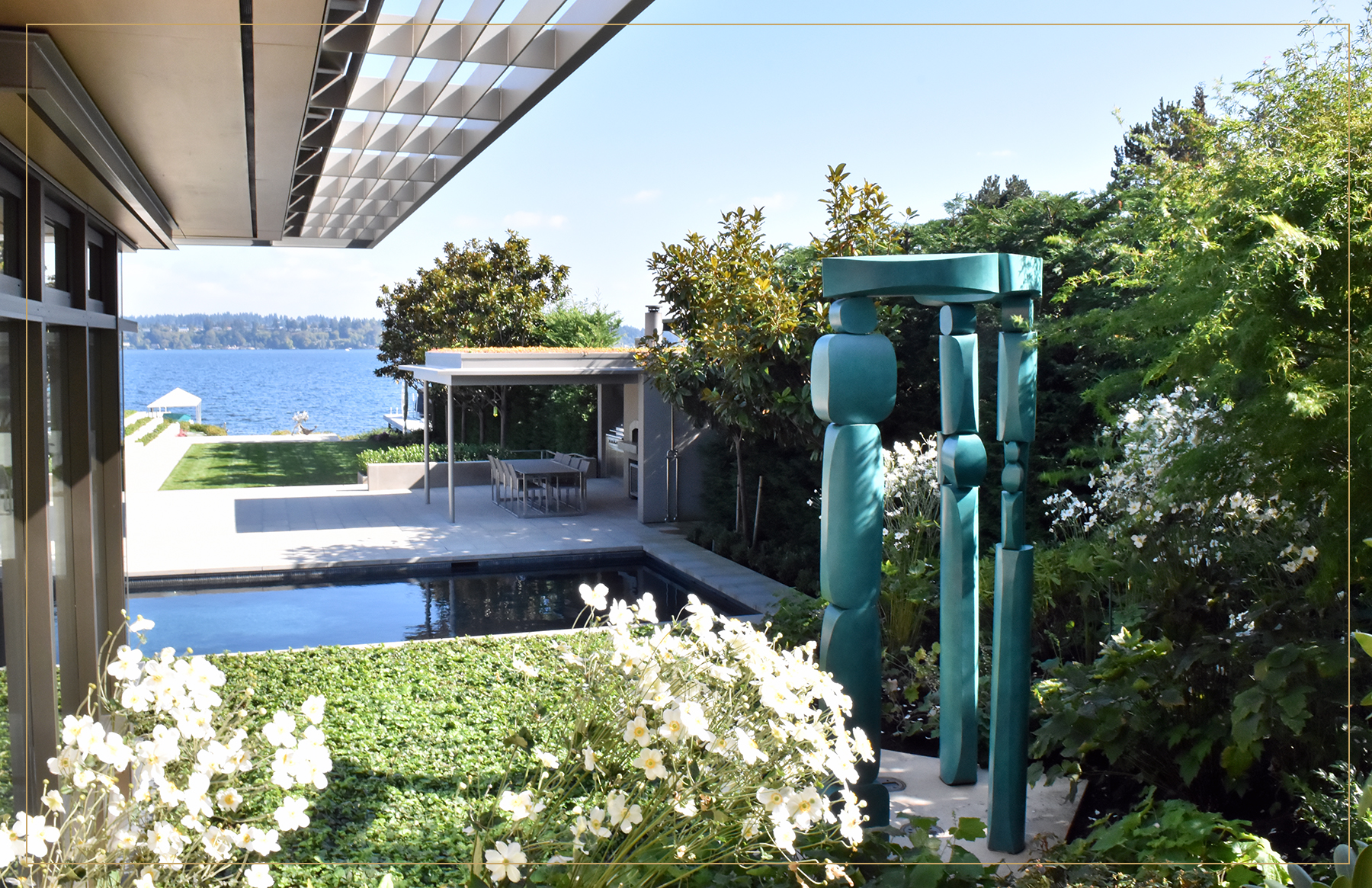 5. Problem Solvers for Site Challenges
If your site comes with existing challenges — such as a steep slope or drainage issues — cheap, cobbled-together solutions will rarely solve the problems and can lead to larger issues (and bigger expenses) down the line. It's wise to invest in the right solution upfront.
6. Heat and Landscape Lighting
If you're planning to enjoy your garden in the evening or like coming home to a softly lit outdoor space, sources of light and warmth can be well worth including in the design. Lighting is worth the investment, as you get more time out of the day to enjoy your garden.
Create the best atmosphere for your guests or simply a romantic outdoor living space for two. Who says you have to go out to find the best eats and ambiance when you can create an atmosphere to enjoy right in the comforts of your own outdoor living space.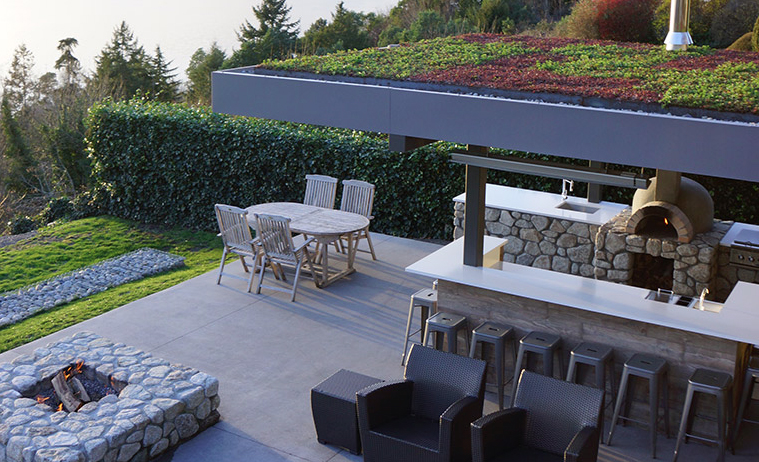 7. Mature Trees
If you're starting from a blank slate with a landscape remodel, one or two mature trees can accelerate the process of making your garden feel grown in.
Large trees are sold in wooden boxes that come in standard sizes. When selecting the tree type and size for your landscape, be sure to factor in the cost of transportation and installation. It's best to consult your contractor before getting your heart set on a huge tree.
We. have teamed up with the region's top architects and plant farms to bring you the best palette of botanical varieties. Since 1996 we have developed relationships with growers up and down the West Coast ensuring that the species we provide will be the best one available within the budget we have. Terrain can assist in transplanting, re-locating of plants and trees and removal of unwanted vegetation. We are big supporters of plant amnesty doing everything possible to find new homes for healthy plants that are getting removed. Terrain keeps on staff a plant horticulturist to ensure you always have the best advice.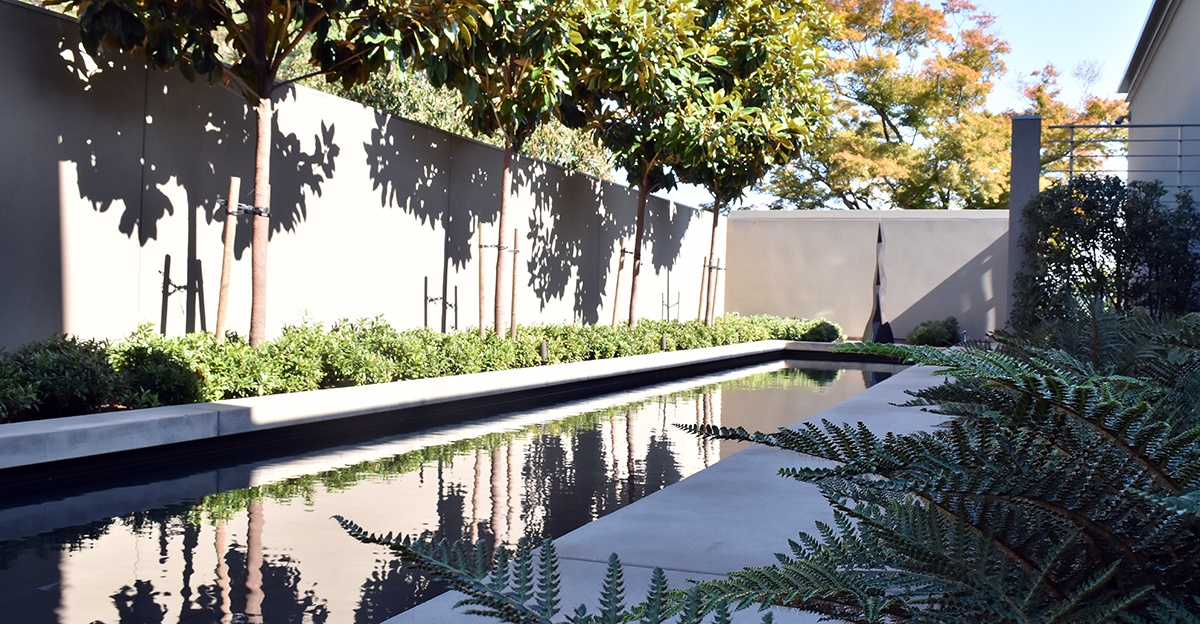 9. Quality Outdoor Furniture – A Look To Last
When it comes to picking a perfect outdoor set, the look is important, but durability is essential. Whether your outdoor space is subjected to the eastern seaboard's four seasons or the strong southern heat, outdoor furniture serves a much more important function than simply looking good.
Investing in quality outdoor furniture can be another upfront cost that pays off in the long run. Furniture made with long-lasting materials and with a high level of craftsmanship can last for years outdoors with the right care, whereas cheaper models often need to be replaced after a few seasons.
Your home is a reflection of your ideas, your tastes and, above all, your personality, so it's important to extend the same courtesy you give to your indoor space to the area that extends beyond it.