LANDSCAPE CONSTRUCTION
landscaping
/
October 30, 2019
LANDSCAPE CONSTRUCTION
Terrain installs complete landscape installs from entirely new installations to landscape remodels. Since 1996 Terrain has been working with the region's top landscape architects and designers. Our holistic approach to the landscape construction comes from a unique background of hands on construction and excavation experience and a love for building outdoor architecture. Our broad range of services does not dilute our intense focus on creating stunning outdoor environments that are built to last. Starting from the ground up we assess the drainage and soil amending needs, creating the foundation for the gardens long term success.
OUR LANDSCAPE CONSTRUCTION SERVICES INCLUDE THE FOLLOWING:
Site Preparation
Soil Amending
Planting
Transplanting
Irrigation
Hardscapes
Lighting
Decks
Green Roofs
Garden Structures
OUR PROJECTS:
Springtime in the City
Seattle, WA
This Seattle couple had a new baby on the way and was wanting to transform their small city parcel into a useable, kid safe garden. Terrain worked with the designers to install a low maintenance yard that provides year round color and interest. A small pottery water feature highlights a bluestone dining area that is bordered by two beautifully pruned fruit trees. The entire yard now has a stunning cohesive look and feel that continues to give an excellent return on investment.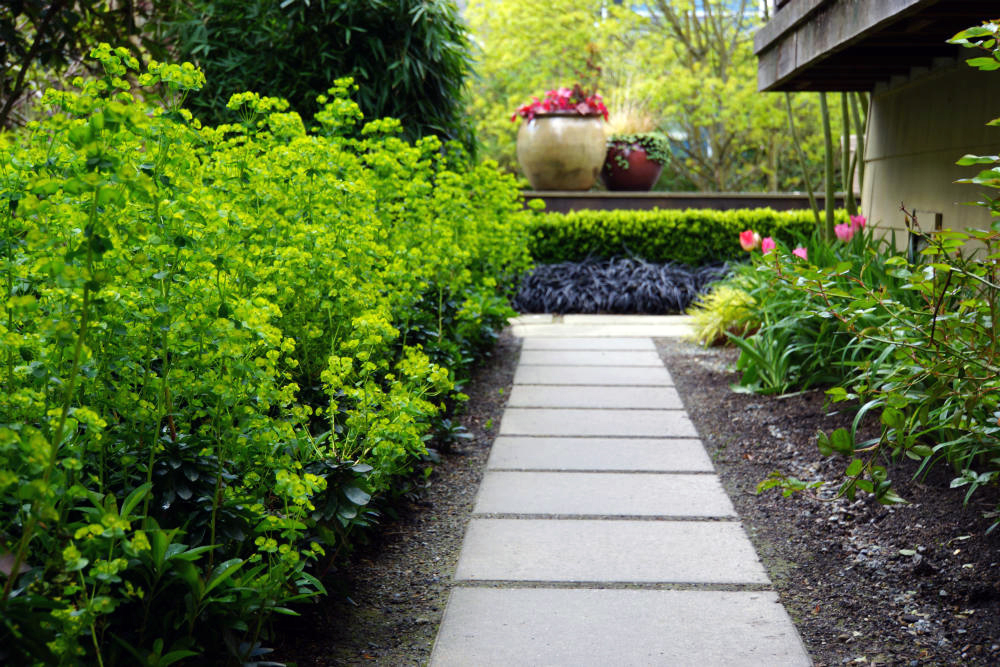 Design by Shapiro Ryan design
Copper Courtyard
West Seattle, WA

A very small backyard nestled into the edge of a steep slope was the beginning of this space. Further the client, a Sea Captain wanted a copper roof over the patio to amplify the sound of falling rain. Terrain worked closely with the designers to squeeze in an upper IPE entertaining deck, spiral staircase and gas fire pit all clad with sheets of custom made copper. The garden has aged to a beautiful patina and the area is enjoyed year round by the clients.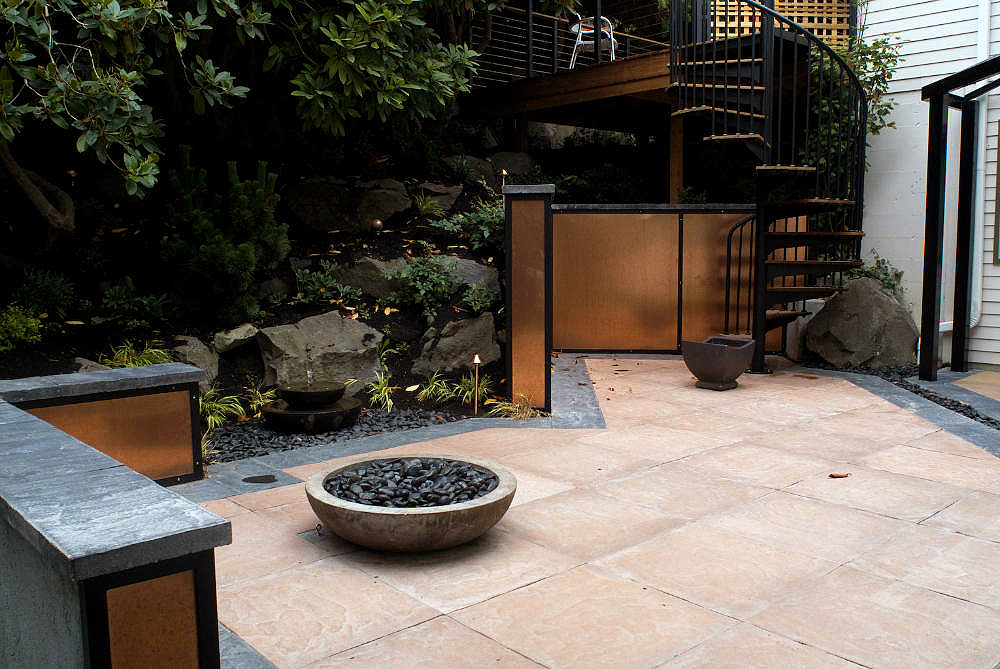 Design by Dakota Designs
Architectural Rooftop Container Garden
Queen Anne, Seattle, WA

This client wanted to capture the space above an existing unsightly concrete garage. With a desire for a rooftop edible garden. Terrain worked closely with the client and designer to create custom built stainless planters and install a floating IPE deck. Terrain structurally modified the garage roof to accommodate the new engineering requirements. The seats were specially chosen by the client (originals from Florida's Dolphin Stadium). The planters were designed for toy bins for the families young kids that doubled as additional seating for deck entertaining.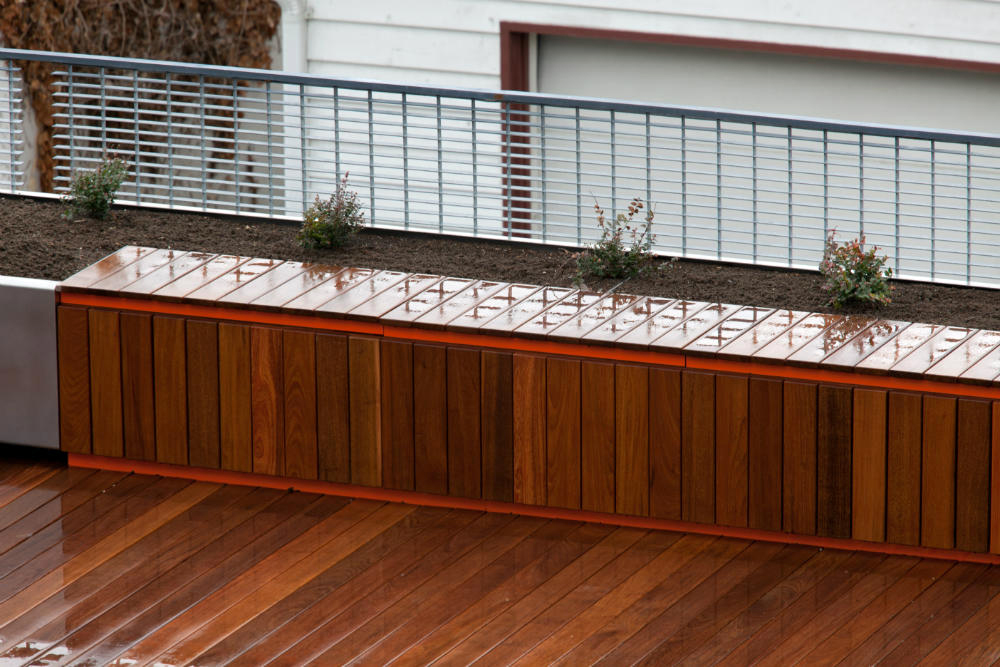 Designed by Fresh Digs
---
Building award winning Outdoor Architecture since 1996!