LANDSCAPE SOLUTIONS FOR EVERYONE
landscaping
/
August 20, 2019
How to design a garden that's functional for the whole family as well as safe for kids? It comes down to some smart thinking about materials, layout and even which grass and plants you use.
KID FRIENDLY GARDEN
This family with very active growing kids that love sports and a family dog that loves to dig wanted a landscape that could blend in a sport court and family fire pit area. While at the same time being able to absorb a daily ball bombardment. Terrain and the designer collaborated on a steel framed courtyard that provides the sense of an outdoor room and also keeps stray basketballs in check. Using steel panels and a custom laser design the metal frame provides an attractive backdrop and cast a unique shadow design during the day.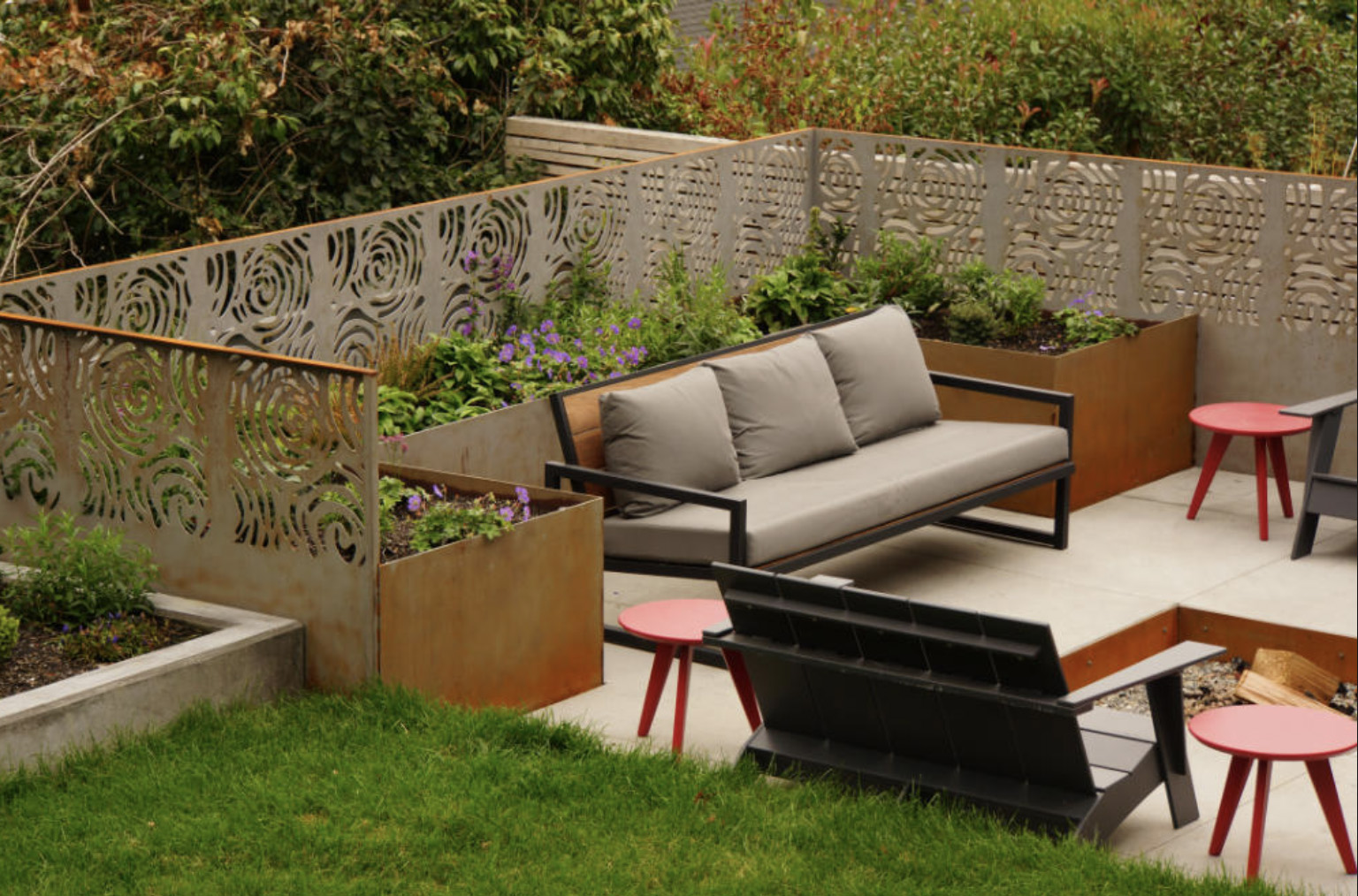 SPRINGTIME IN THE CITY
This Seattle couple had a new baby on the way and was wanting to transform their small city parcel into a useable, kid safe garden. Terrain worked with the designers to install a low maintenance yard that provides year round color and interest. A small pottery water feature highlights a bluestone dining area that is bordered by two beautifully pruned fruit trees. The entire yard now has a stunning cohesive look and feel that continues to give an excellent return on investment.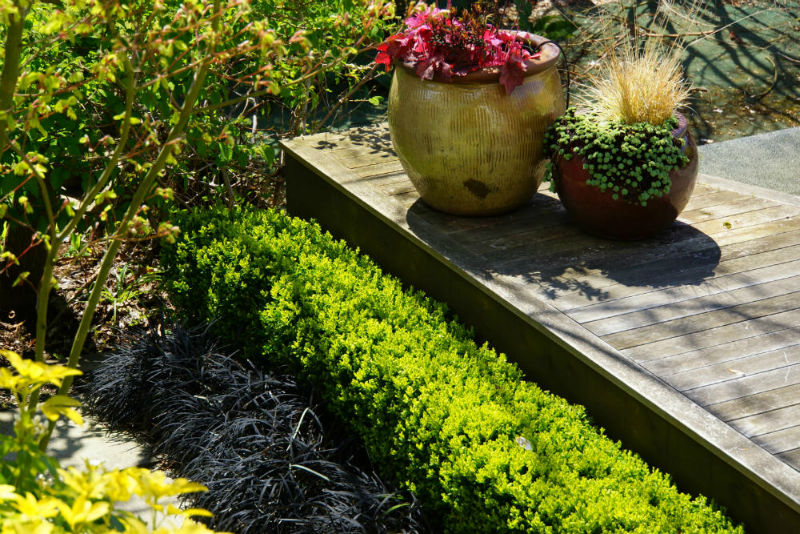 NO MAINTENANCE
A typical Seattle urban backyard off an alley that was previously unusable. The clients wanted both additional parking and a play area for their young family. Terrain combined new concrete with synthetic turf that was specially installed to double as parking overflow for vehicles. Now the entire driveway and lawn can be used for outdoor activities or parking as required. Colorful planters against the garage provide for a scenic vista for a kitchen window opposite.