INNOVATIONS IN GARDEN DESIGN
landscaping
/
September 03, 2021
INNOVATIONS IN GARDEN DESIGN
The garden is not traditionally a space associated with hi-tech gadgets, with most homeowners relying on green fingers and a trusty old mower. However, using technology in the landscape has become more common and easier than ever.
Here are a few of our favorite items that we highly recommend, as well as some fun tech gadgets that you can add to your outdoor entertainment area!
LOUVERED ROOF from EQUINOX
Rain or shine, hot or cold, Louvered Roof makes any outdoor space a year-round outdoor living area that's perfect for entertaining or relaxing. With the touch of a button, louvers go from fully open to fully shut for the ultimate shade/cover solution. Since Equinox® Louvered Roof systems are manufactured from extruded aluminum, they offer greater durability than traditional plastic or fabric patio covers.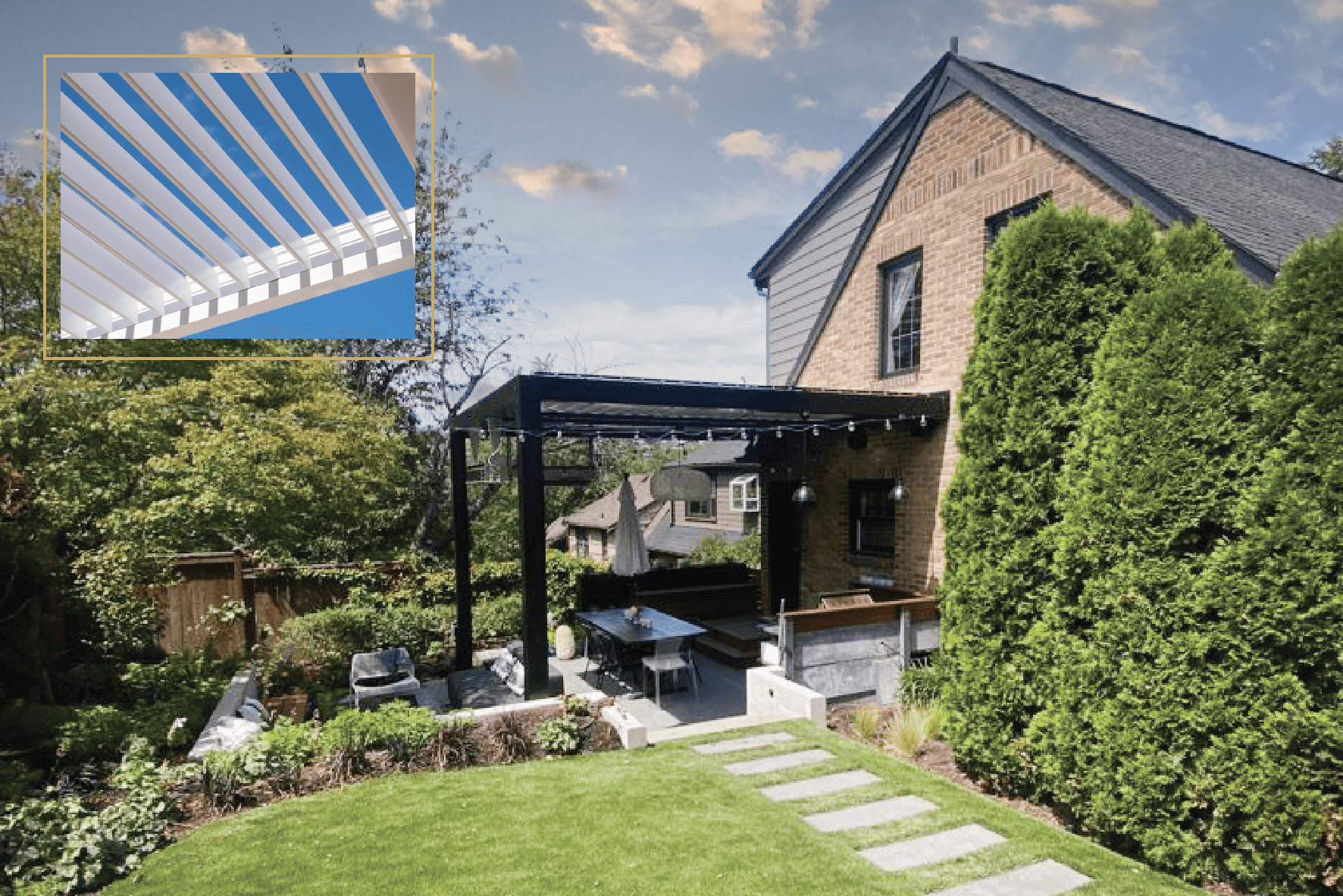 Photo: Personal Archives

INFRARED OUTDOOR HEATER from INTFRATECH

Infratech heaters are the perfect solution to achieving a year-round backyard in the Pacific Northwest. Their integrated technology makes them one of the most sought after heaters on the market. Why? When it comes to design, installation, manufacturing and control functionality, InfraTech offers a robust set of industry-exclusive features and benefits. From flush mount installation to voice-activated, hands-free remote control, American craftsmanship and custom design capabilities, Infratech products provide a superior solution to any backyard.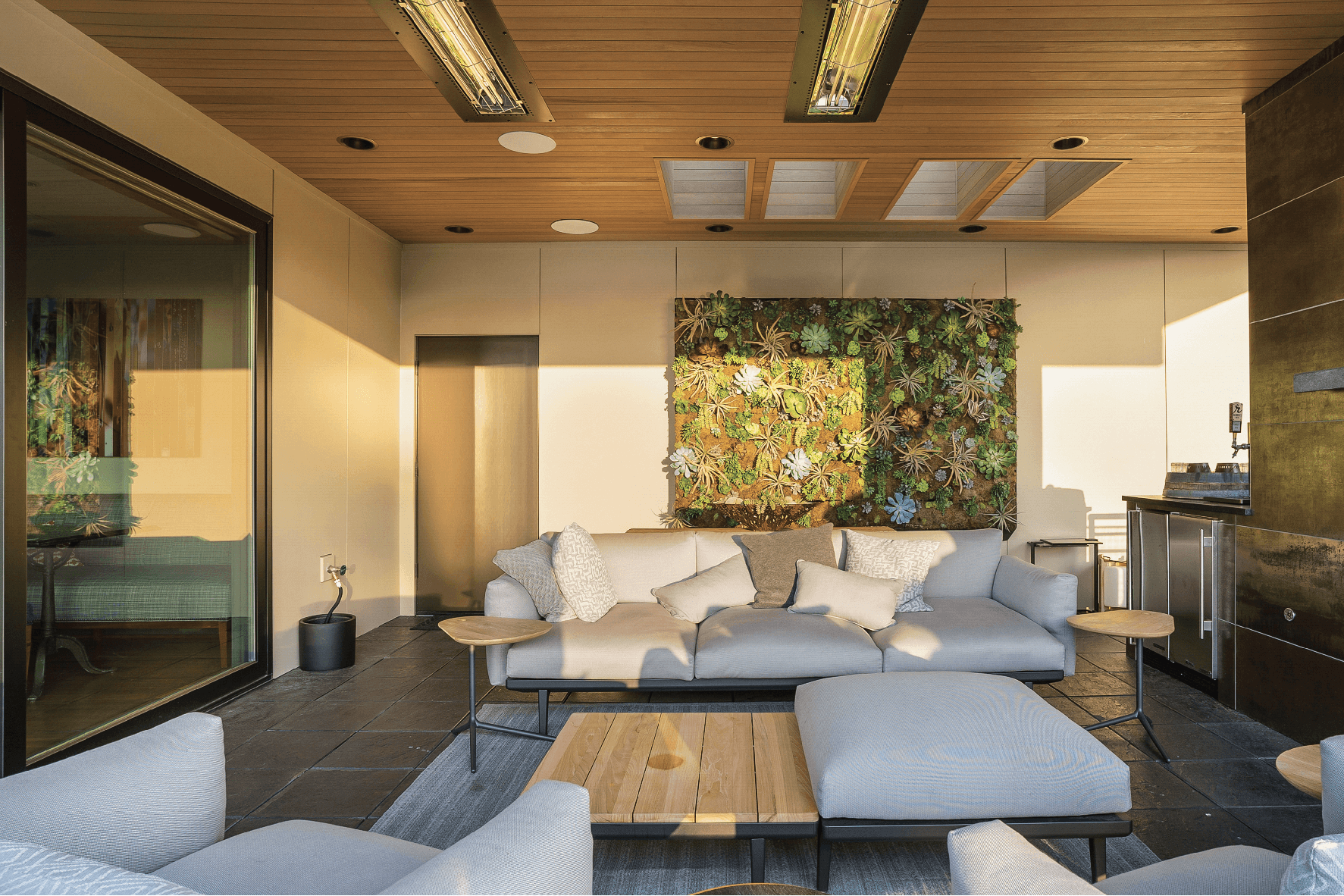 Photo: Project - East Side Retreat with Williamson Landscape Architects & Coburn Construction

LUXOR OUTDOOR LIGHTING CONTROL from FX LUMINAIRE

Outdoor lighting can greatly influence the appearance and experience of any home. That is why we recommend using FX Luminaire path, accent, step and wall lights with their Luxor Controller. This product seamlessly integrates your lighting technology with most smart home systems. Luxor Controller incorporates zoning, dimming, and 30,000 colors into a single device with up to 40 distinct themes to create the ideal mood in your outdoor space.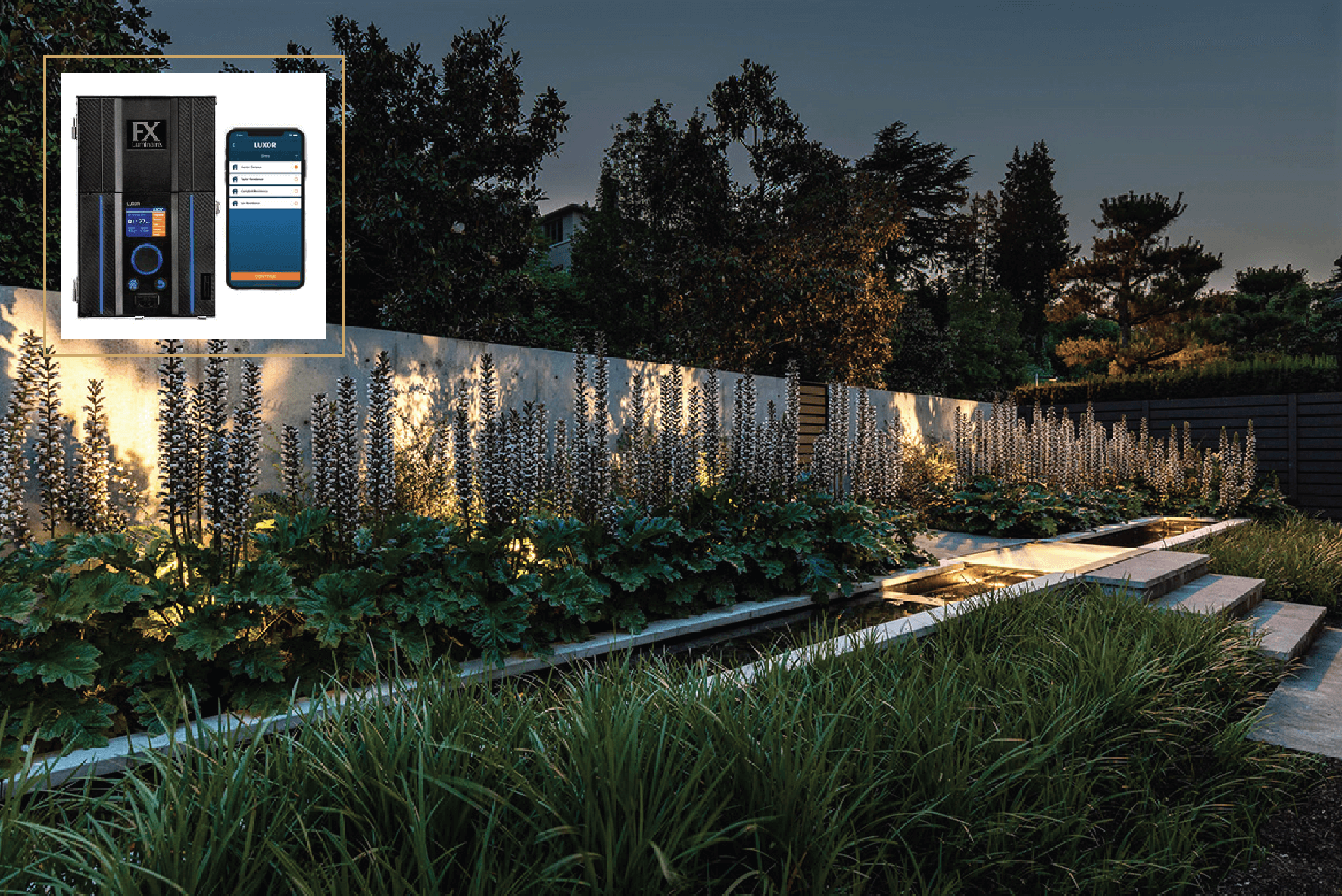 Photo: Project - Madison Modern with SCJ STUDIO

CONTROLLERS FOR YOUR IRRIGATION SYSTEM from HUNTER

A good irrigation system is one that is committed to manufacturing top quality products that use only the water and energy needed to get the job done efficiently.

Controllers are the brains of a sprinkler system. They activate and deactivate designated irrigation zones according to programmed run times. Properly programed controllers ensure a landscape is receiving the right amount of water at the optimal watering time. Hunter Industries has created top quality controllers to keep your landscape looking green and beautiful all summer long.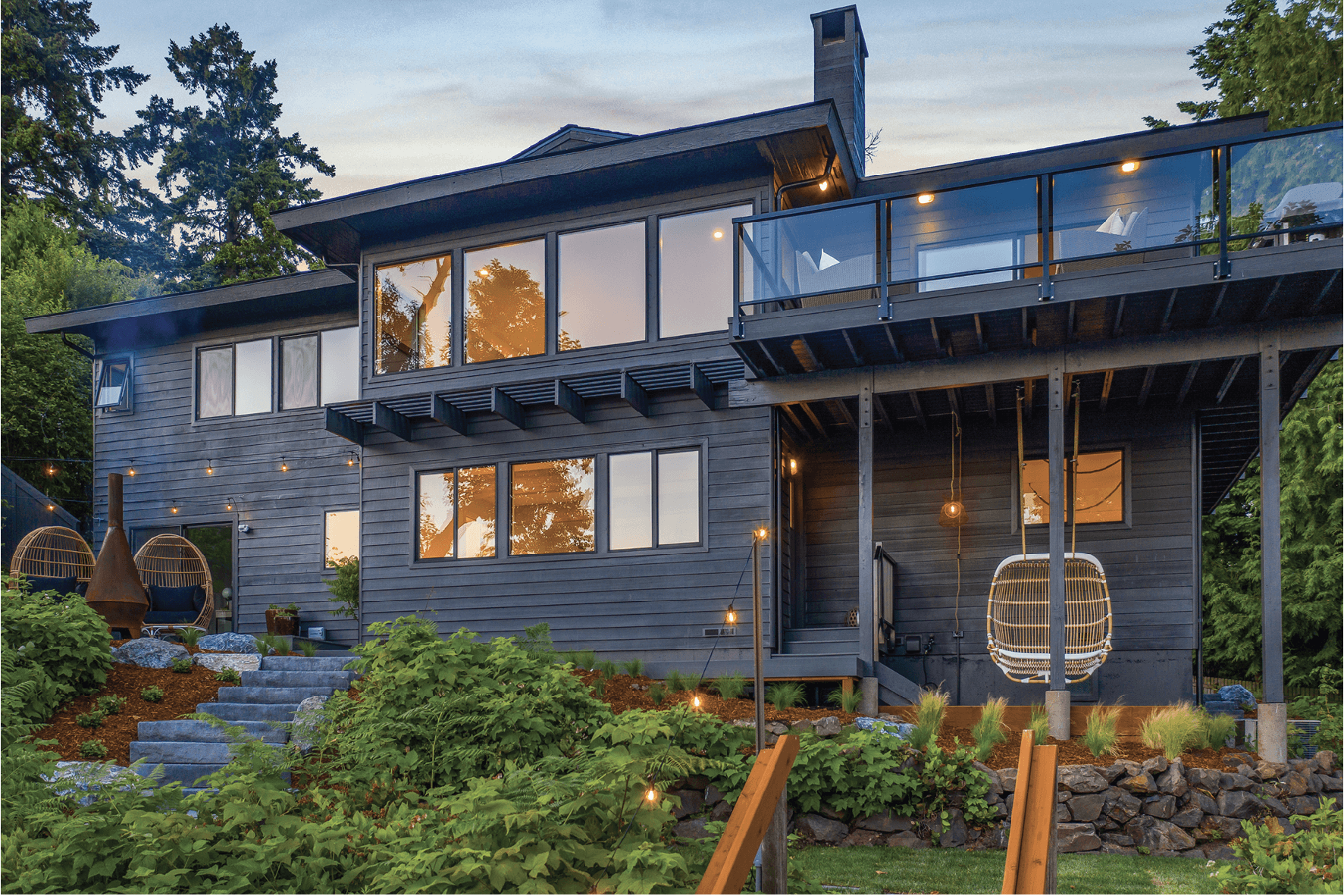 Photo: Project - Madrona Escape

STEALTH ACOUSTICS – INVISIBLE SPEAKERS AND PATIO THEATER

Good audio and video system design is achieved with a sleek and minimalist aesthetic in combination with high end components and performance. Stealth Acoustics delivers the highest quality, American made, invisible or hidden AV solutions in an ever growing marketplace. Now you don't have to sacrifice quality to have a discrete system that compliments your outdoor space!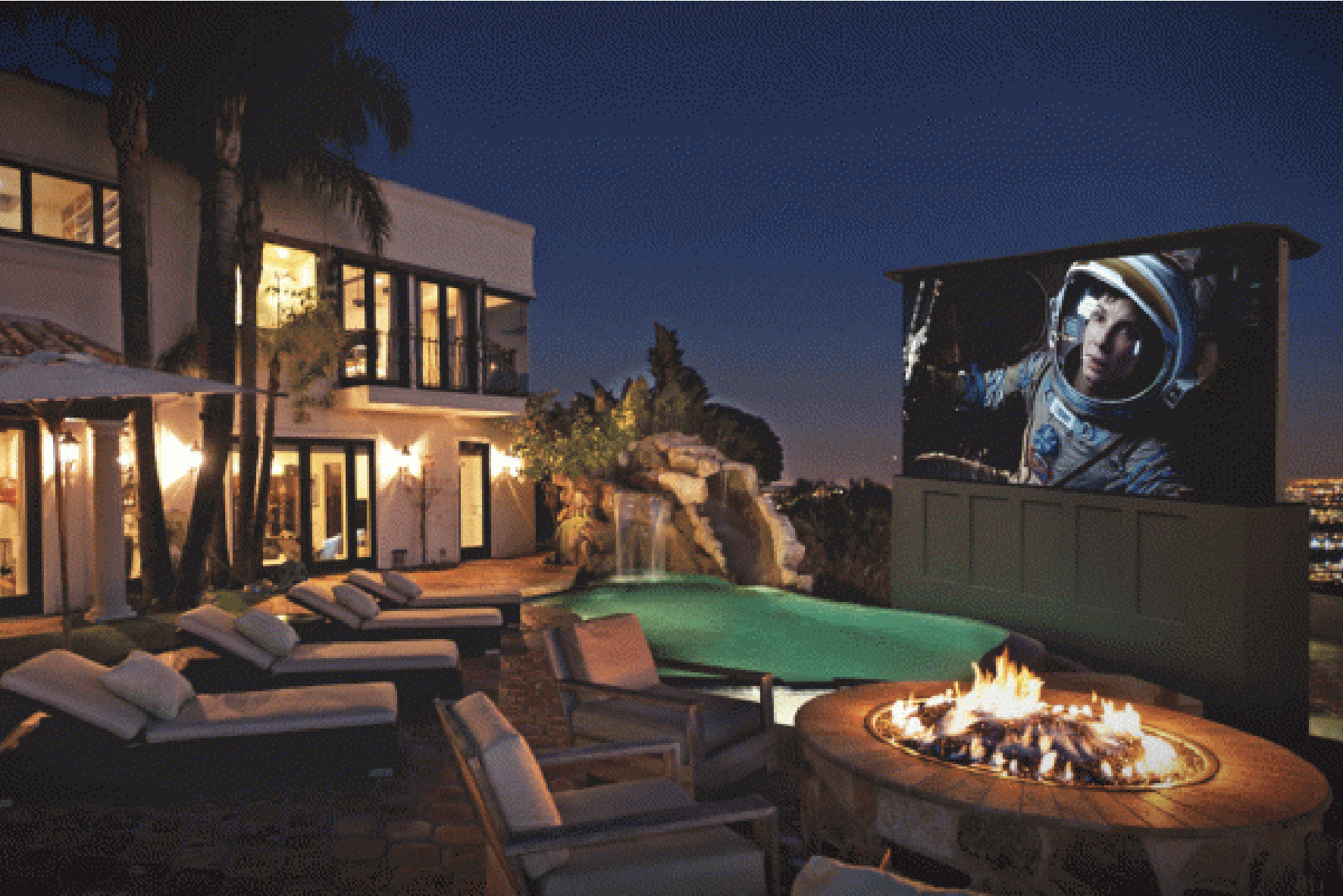 Photo: Stealh Accoustics Personal Archives SPEAKERS > PATIO THEATRE >

Contact us to design your ultimate outdoor living experience! Terrain can help you select the best details for your outdoors as well assist you with the purchase and installation.
TERRAIN RECOMMENDS
The difference between something good and something great is attention to detail. Every other week Terrain team enjoys recommending you some of our favorite items that we have just installed or are planning to install for our clients. Have a look at this week's picks!
EVIA CHAIR WITH TEMPERATURE CONTROL
This chair heralds a classic mid-century sling chair design and adds refined style - and warmth - to any favorite space. Imagine the feeling of relaxing in a hot tub without getting wet. Now picture the Evia on your deck, in your garden, on a rooftop, or après-ski.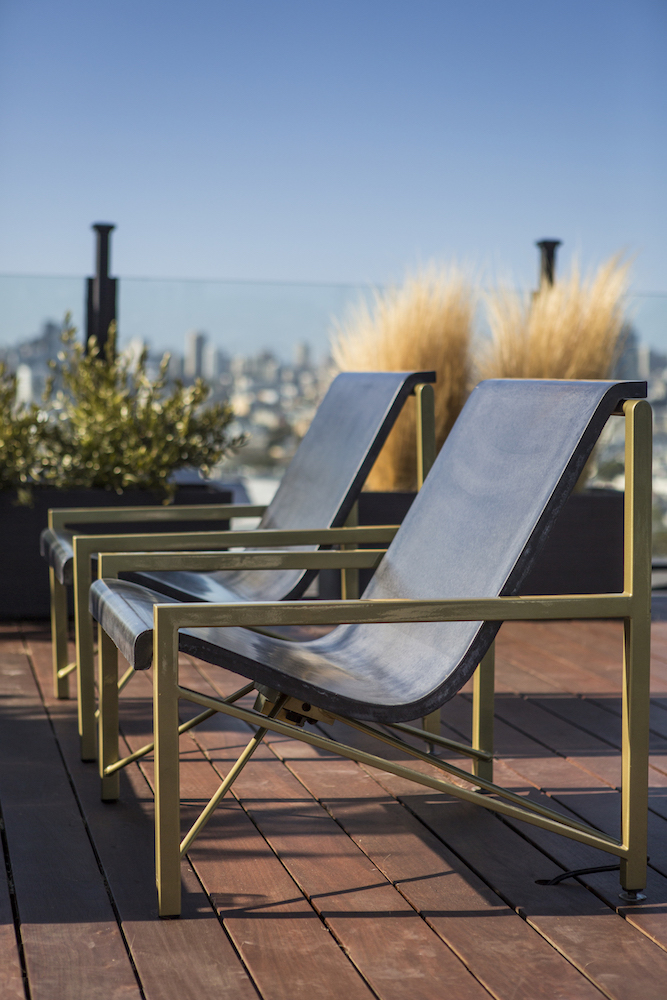 Photo: Galanter & Jones Personal Archives
NATURAL GAS FIRE TABLE
The Tavola 1 fire table provides an outdoor retreat of warmth and ambiance. Each table has been hand-crafted using our custom patina finishing process, guaranteeing a one-of-a-kind creation with subtle variation.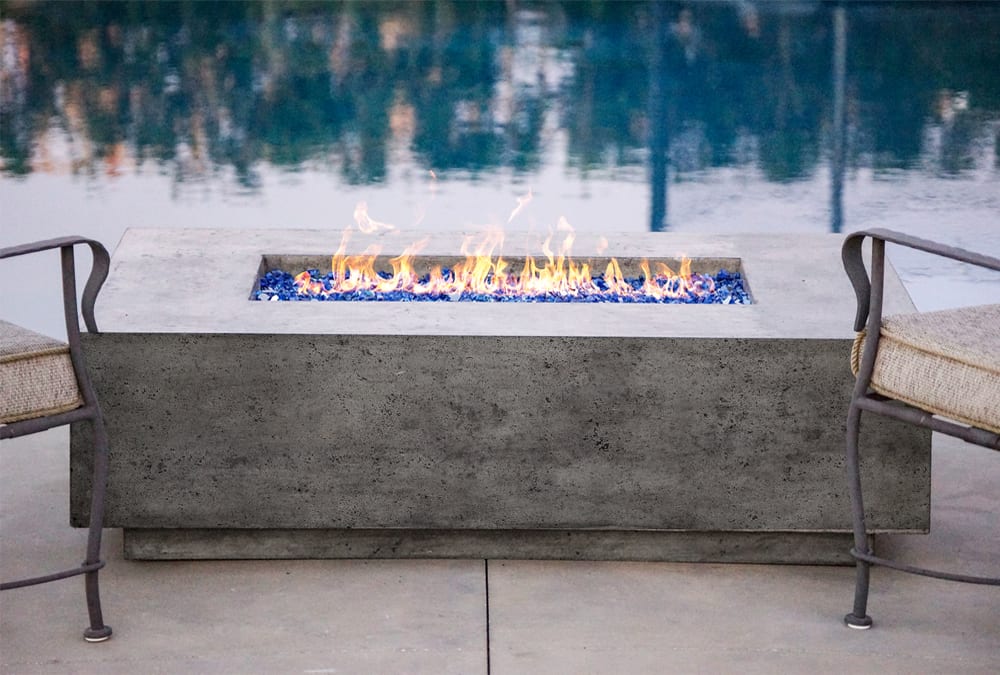 Photo: Prism Hardscapes Personal Archives
SOMFY SMART CONTROLS FOR YOUR EQUINOX LOUVERED ROOF
The Somfy system is compatible with popular smart home systems available on the market today. Incorporate your outdoor oasis into your technology driven home. Use the app to control everything from one source with ease.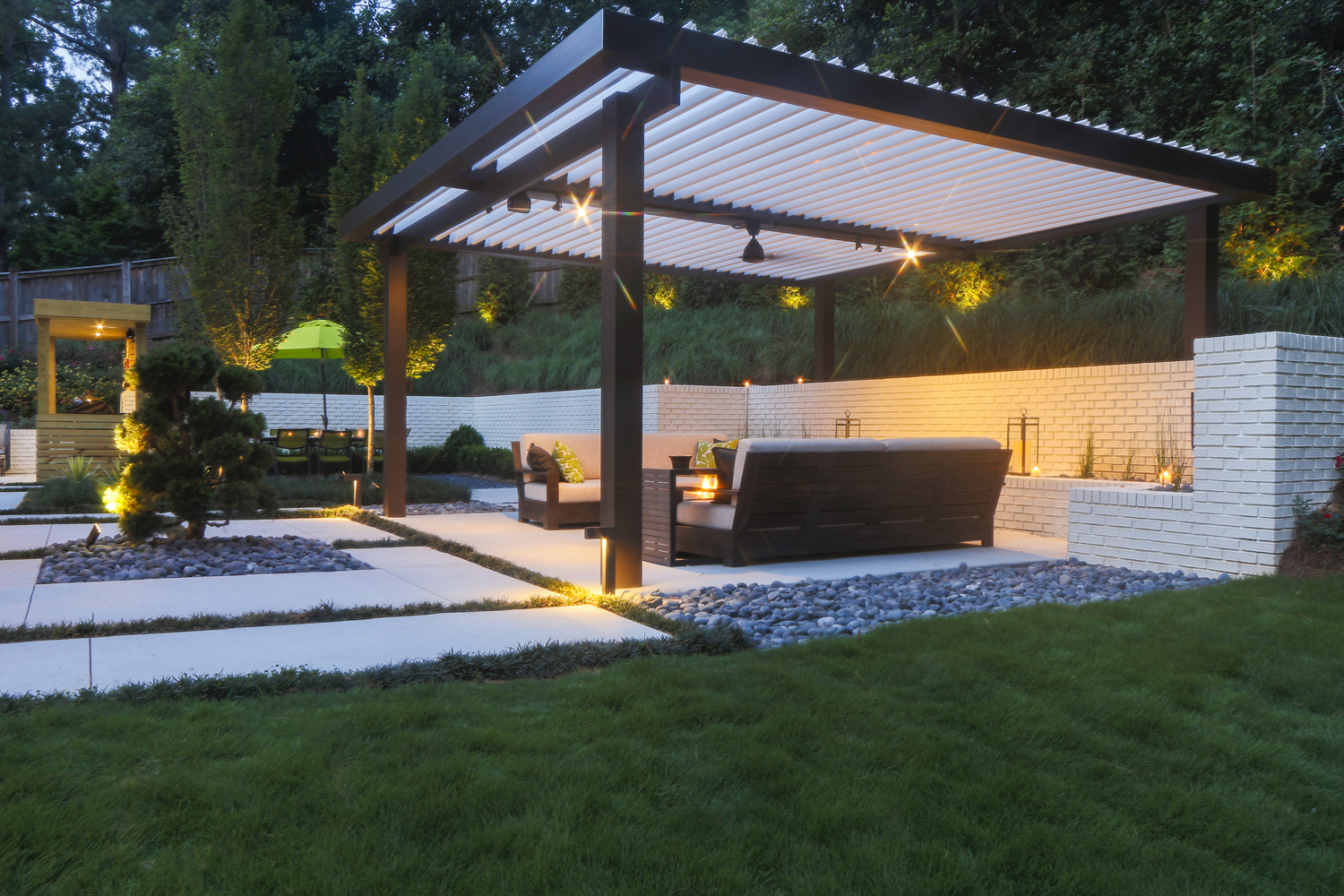 Photo: Equinox Personal Archives
Terrain has a reputation for landscaping and remodeling complex waterfront estates for the greater Puget Sound and Lake Washington areas. Fully engaged in Landscape design and construction we have assembled a team of craftsmen who excel in building and installing timeless work. We are here to transform your outdoors to turn it into a beautiful oasis. No matter the size of your land or the services that you need, we provide everything that you could ever ask for in landscaping service.