FRESHEN UP YOUR OUTDOOR PATIO
landscaping
/
June 26, 2018
SUMMER IS HEATING UP! IT'S NOT TOO LATE TO FRESHEN UP YOUR OUTDOOR PATIO...
Summer and outdoor parties go hand-in-hand. Even if you're not the entertaining type, spending time on an outdoor patio with your family can be a great way to take advantage of those quiet, slow summer nights. But before you pour a glass of lemonade and head out the back door to lounge, take some time to prep your patio for the summer season.
FURNITURE: Get your patio furniture in tip-top shape!
If you covered up your outdoor furniture for winter, now is the time to uncover it and clean it up ready for entertaining. Any fabric or rattan furniture, as well as cushions, will need a good wash down to get rid of dirt and mildew that can build up during the winter months. Just mix up a soapy water solution and scrub your furniture and cushions. When they're clean and dry, you can spray on some fabric protector to help your outdoor furniture last longer. If your metal furniture is looking particularly faded or worn, a coat of outdoor spray paint can work wonders and make it look brand new. Repair anything that's broken or loose in your furniture while you're at it.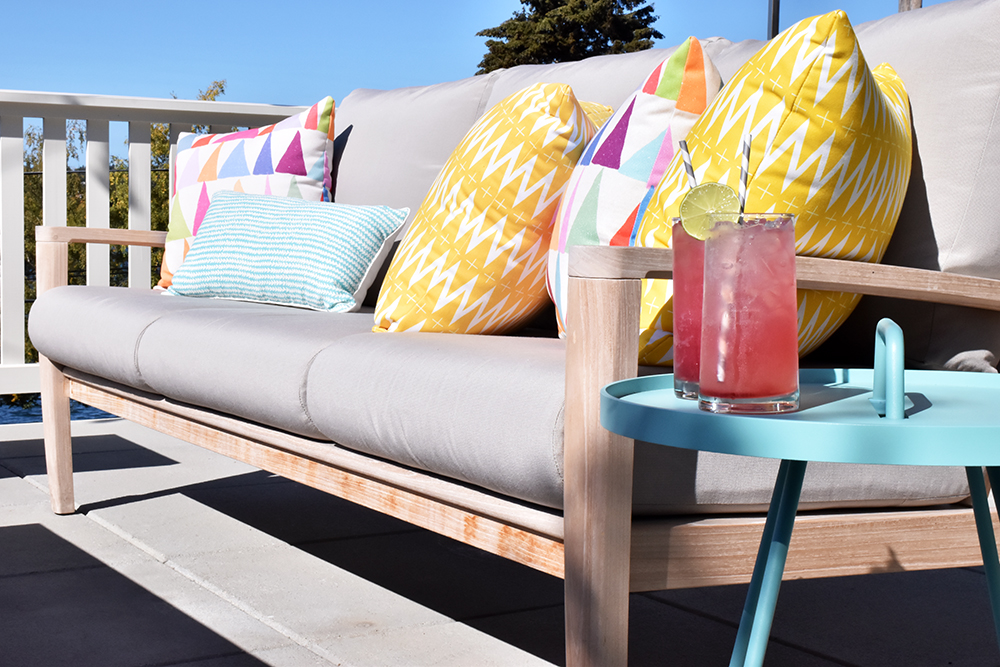 Hillside Deck by Terrain / See More >
FLOORING: OIL OR PAINT YOUR DECK!
Whether you've got gravel, pavers, or just grass underneath your feet when you step onto your patio, now is a great time to make sure it looks great. After giving your deck a hose down, it might appear faded or dull. You can give the wood on your deck or verandah a glossy, new appearance simply by using some decking oil or decking paint.
For concrete floors use a stiff bristle broom made for outdoor use and sweep the surface to remove as much debris as possible. Sometimes a good sweep is almost all it will take to spruce up your concrete and have it looking nice.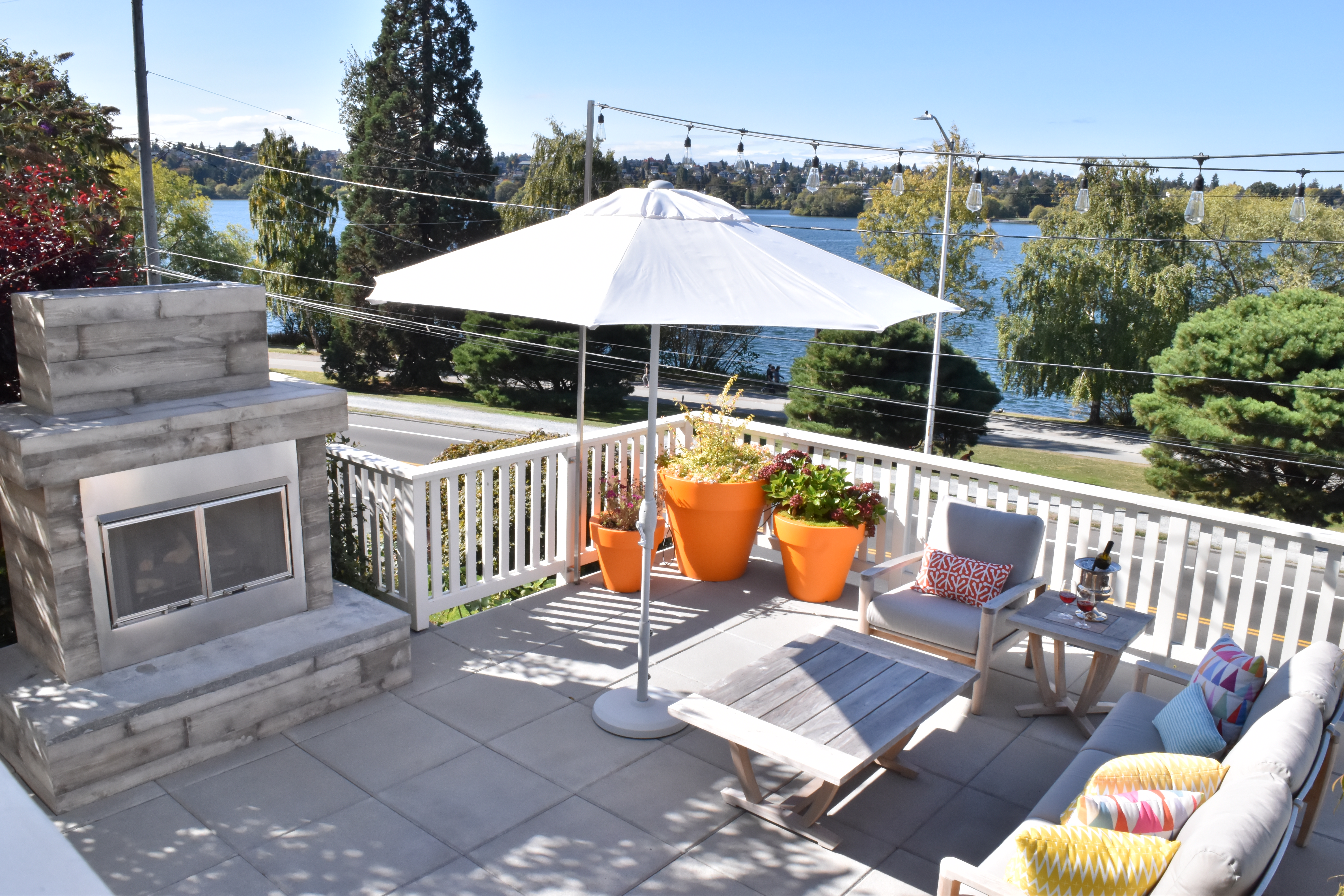 Hillside Deck by Terrain / See More >
ADD SOME PLANTS!
Add some color to your space! Spring flowers or bulbs such as daffodils and tulips are a great addition. Try adding some flowers or stems/greenery in a vase on your outdoor table as an added feature. If you are planning some more serious, Terrain has teamed up with the region's top architects and plant farms to bring you the best palette of botanical varieties. Terrain can assist in transplanting, re-locating of plants and trees and removal of unwanted vegetation. We are big supporters of plant amnesty doing everything possible to find new homes for healthy plants that are getting removed.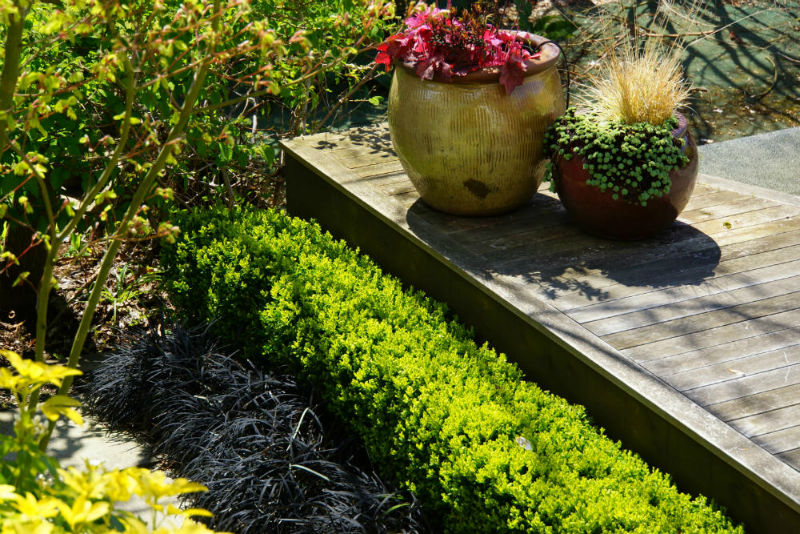 Flora Plants by Terrain / See More >
ADD NEW LIGHT FIXTURES OR SIMPLY CHANGE IT UP!
Create the best atmosphere for your guests or simply a romantic outdoor living space for two. Who says you have to go out to find the best eats and ambiance when you can create an atmosphere to enjoy right in the comforts of your own outdoor living space. Stringing lights is one of the top ways that designers add lighting to a pergola. More Outdoor Light Ideas >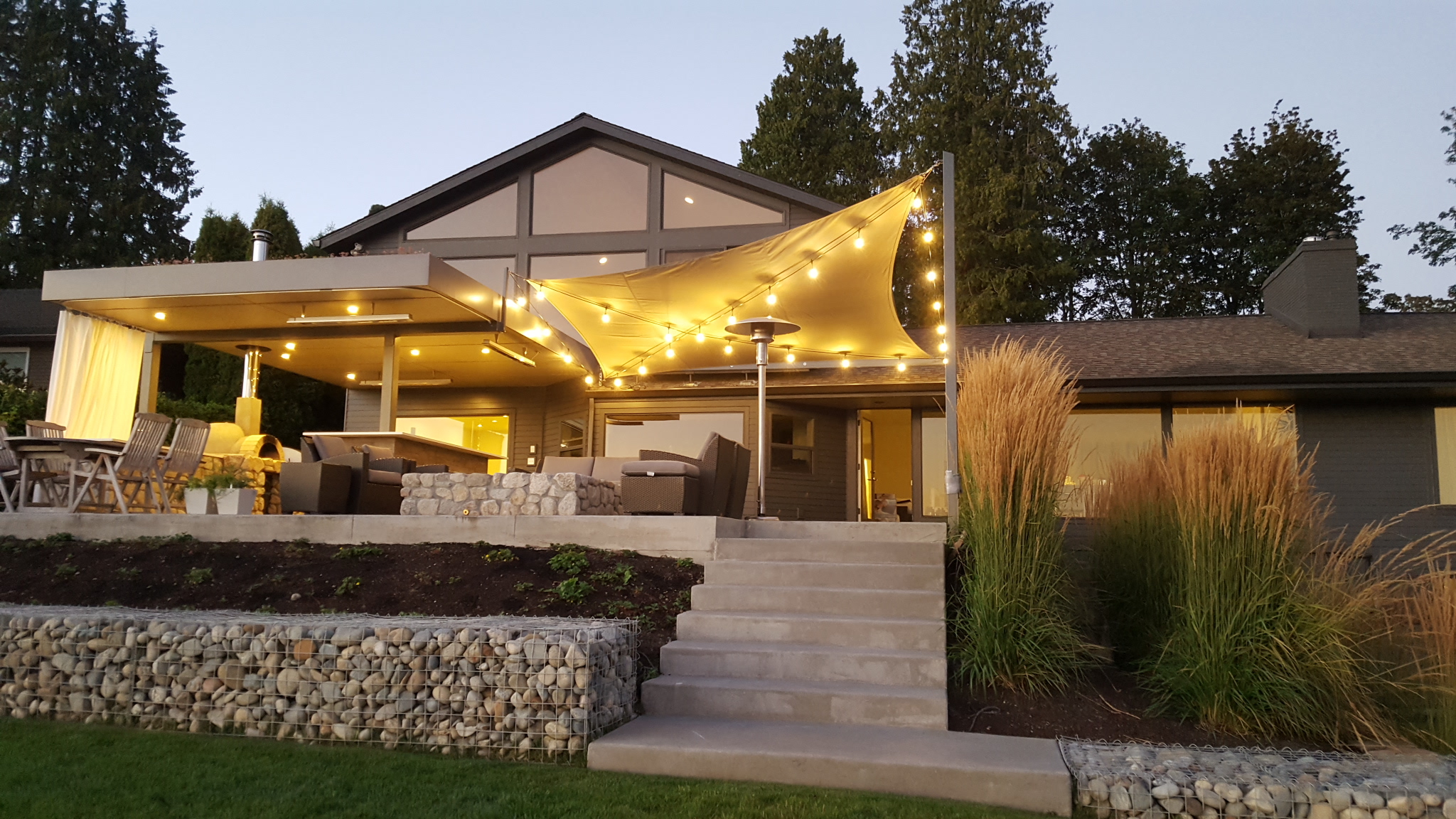 Normandy West by Terrain / See More >
CONSIDER SOUND SYSTEM.
Chnage the ambience of the space with some good music! Either use some Bluetooth speakers that you can easily place anywhere on the surface or install a permanent sound system that will add a long-term value to your home.
---
Just like the inside of your house, your outdoor area can benefit from being changed up a bit. Whether it's rearranging your furniture, adding a few new pieces or incorporating lighting or greenery, a little bit of design can go a long way. ou only get three months of summer each year. That's three months to really make the most of your outdoor living areas. Why not give the simple tips you just read a go?