EFFECTIVE OUTDOOR LIGHTNING
landscaping
/
June 11, 2018
EFFECTIVE OUTDOOR LIGHTNING
Light up your garden beautifully when the sun goes down!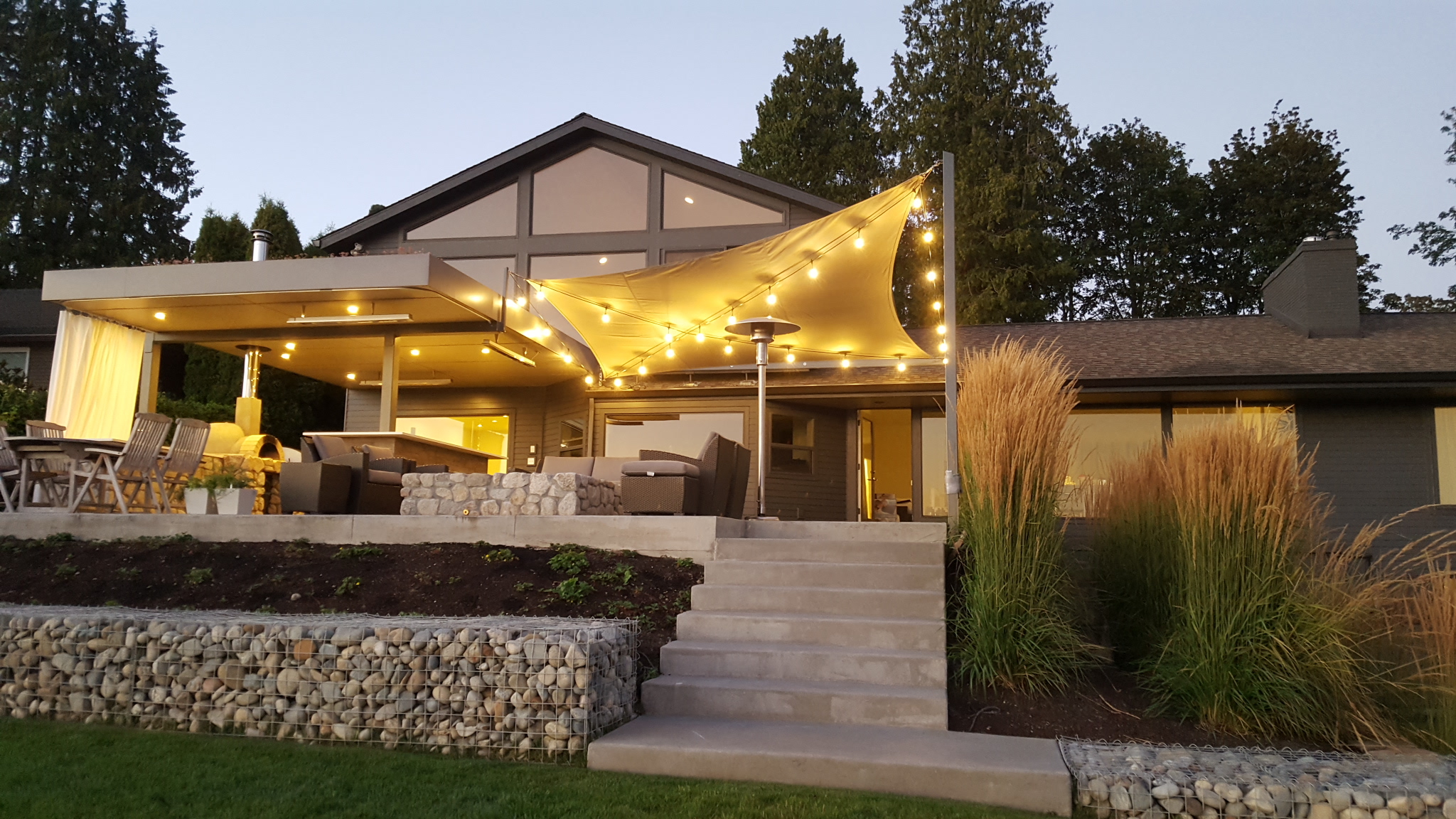 Get the party started this summer with lighting your patio, pergola, or deck. Create the best atmosphere for your guests or simply a romantic outdoor living space for two. Who says you have to go out to find the best eats and ambiance when you can create an atmosphere to enjoy right in the comforts of your own outdoor living space.
Pergola Lighting
Pergolas are beautiful additions to any home. They help to create a distinguished outdoor living space that is both beautiful and dramatic. Adding lighting options to the structure enhances these effects one step further, offering both residents and guests with the perfect place to spend evenings together. Pergola lighting should be an important consideration when creating your perfect outdoor oasis.
PATIO LIGHTING
Soft moonlight over your patio can set the mood for entertaining or casual dining anytime. Often, we will visualize what it is we want to achieve at night when designing a professional lighting system, then figure out how to make it happen; this is where creativity can really pay off. Down lighting can have a huge impact when done properly.
DECK LIGHTNING
Many of the elements mentioned above can, and should, be applied to deck lighting. Often a combination of the above pergola or patio designs may be part of your deck construction or design as well. When you know that fixtures are going to be integrated into the design, it may be best to pre plan some of these applications throughout the deck construction.
Listed below are five lighting ideas to brighten up your outdoor space and enhance evening use.
This is the perfect idea for free-standing pergolas close to electrical outlets or have built in outlets attached to the structure. Stringing lights is one of the top ways that designers add lighting to a pergola.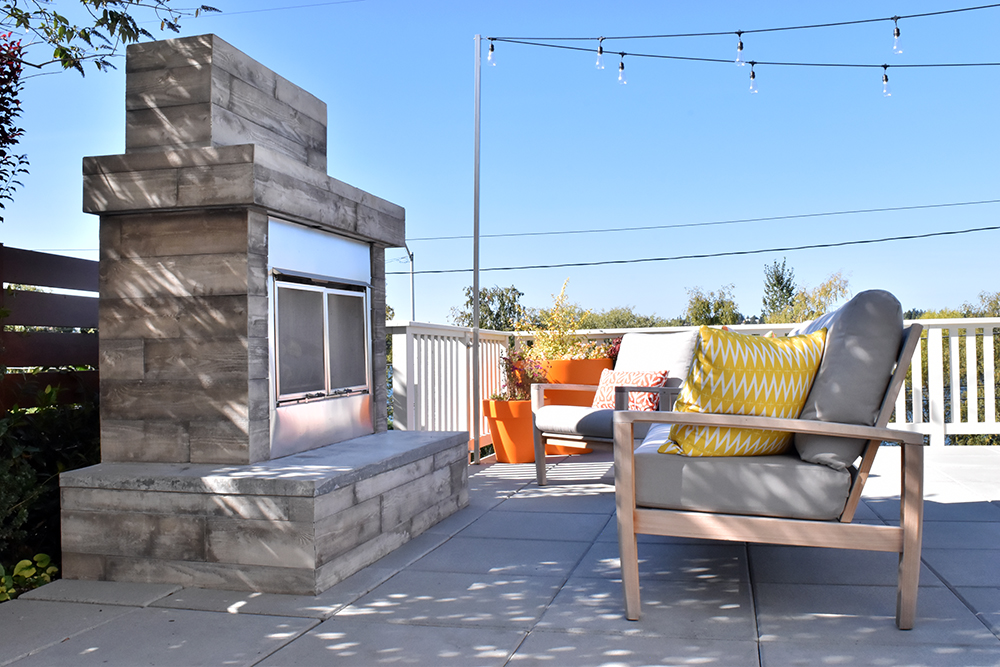 Provides a soft glow without diminishing the ambiance. Built-in lights work best with pergolas that are attached to a home, allowing for discreet, easier wiring.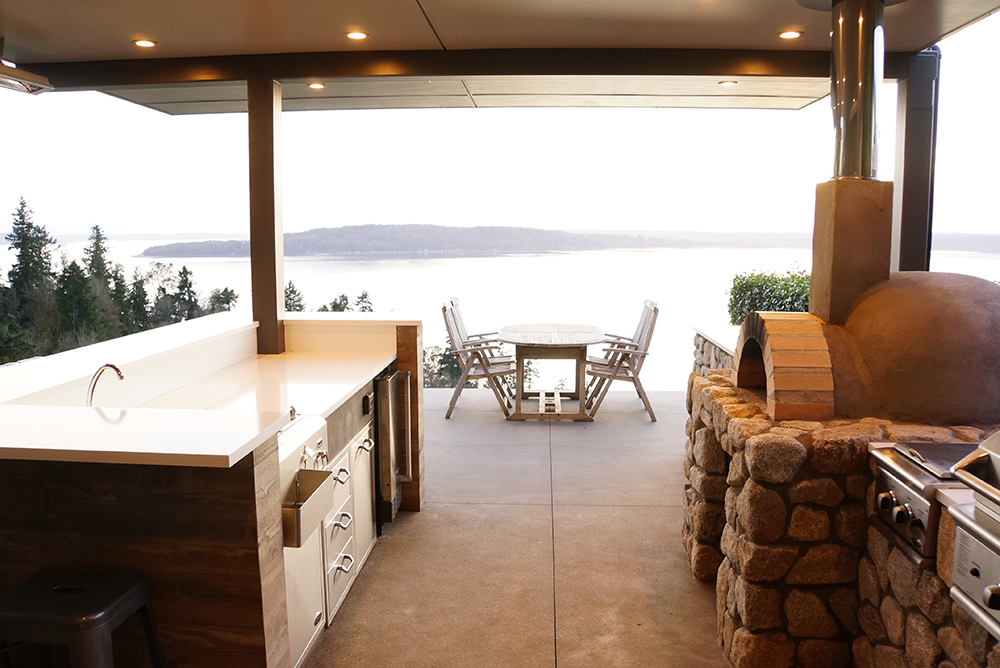 Mounted fixtures tend to function more as guiding lights to the pergola, but can also provide dim lighting around the pergola. Light fixtures, much like those at a front door, can be mounted on posts that support the structure. There is a variety of styles and fixtures that can match and blend the design of the home with your pergola and outdoor space.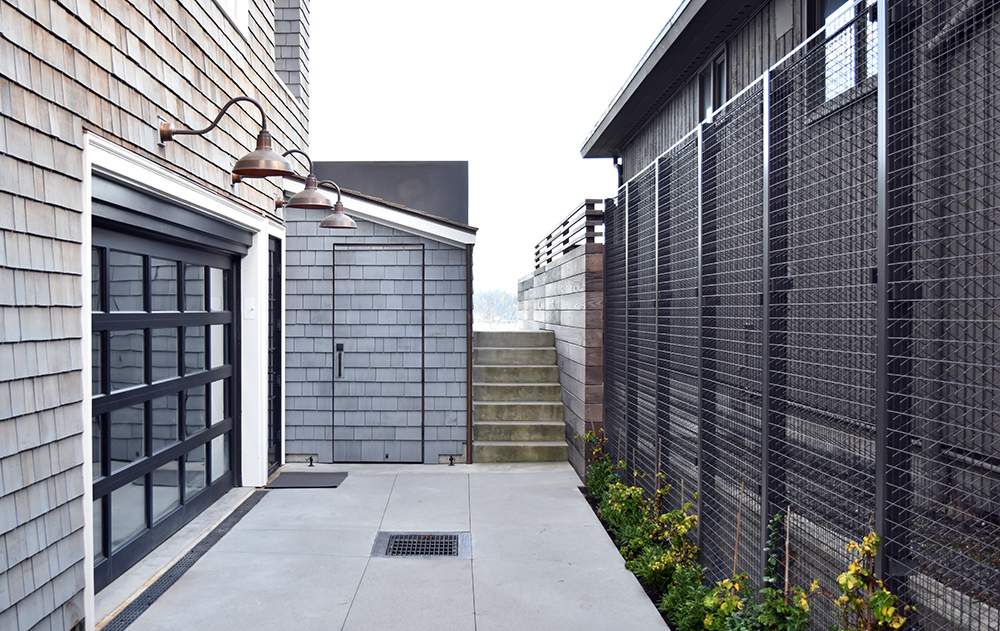 Hanging lights provide a unique style to pergola design. Whether the structure is large or small, hanging lights provide illumination while still looking stylish, refined and finished. With smaller fixtures, installing them in clusters keeps lighting soft and creates a wonderful ambiance while larger fixtures are ideal for hanging over outdoor dining areas. Like built-in lighting, hanging light fixtures work best on a pergola that has easy access to electricity where the wiring can be more discreet.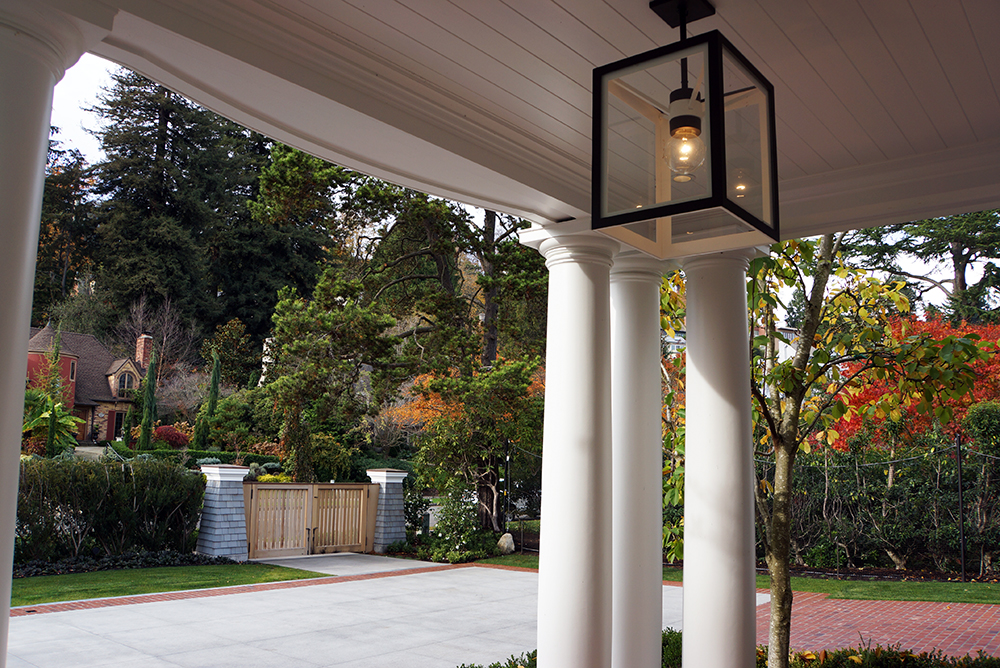 Up-lighting is just what it sounds like – lights can be attached to the bottom of pergola posts, installed in either the flooring of the pergola or the ground under the structure. In most instances, upward lighting is usually dim, soft and naturally appealing.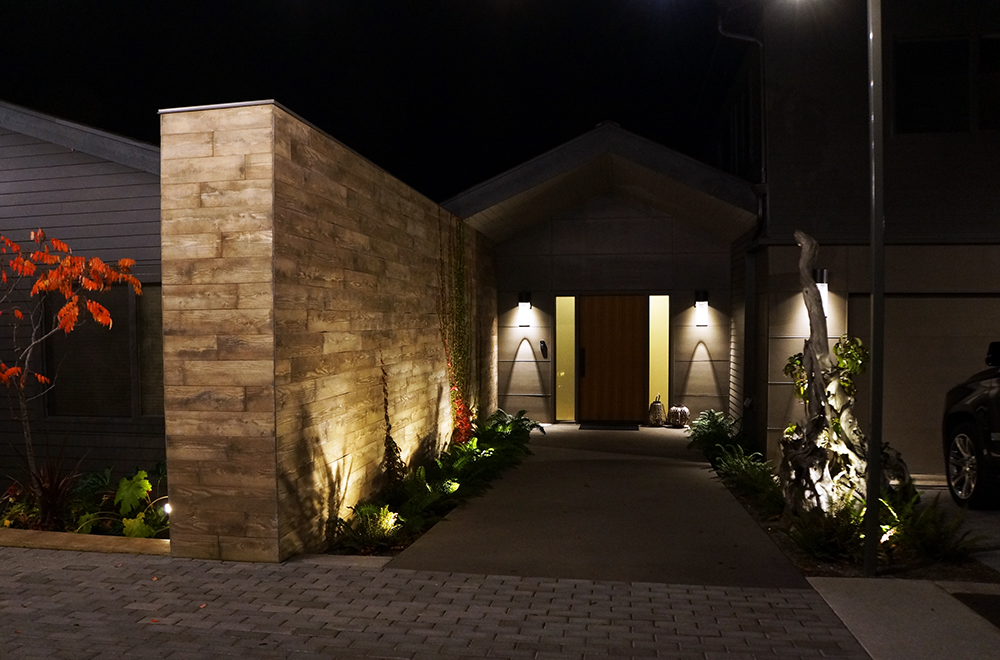 As its name implies, downlighting is lighting that is installed high up and pointed downward. This is good for lighting that will be used to make an outdoor space usable at night. Some downlighting can come from fixtures hidden in trees. Other downlighting may be hidden beneath the eaves of your home. For downlighting you want to make sure that you are not going to cast harsh, stark shadows. It may be useful to overlap downlighting from a couple of different angles. Or you can use wide angle downlights to cover a larger area.