CURVED DECK PATIO
landscaping
/
August 06, 2019
A GREAT MATERIAL TO USE FOR MODERN PATIO!
CURVED DECK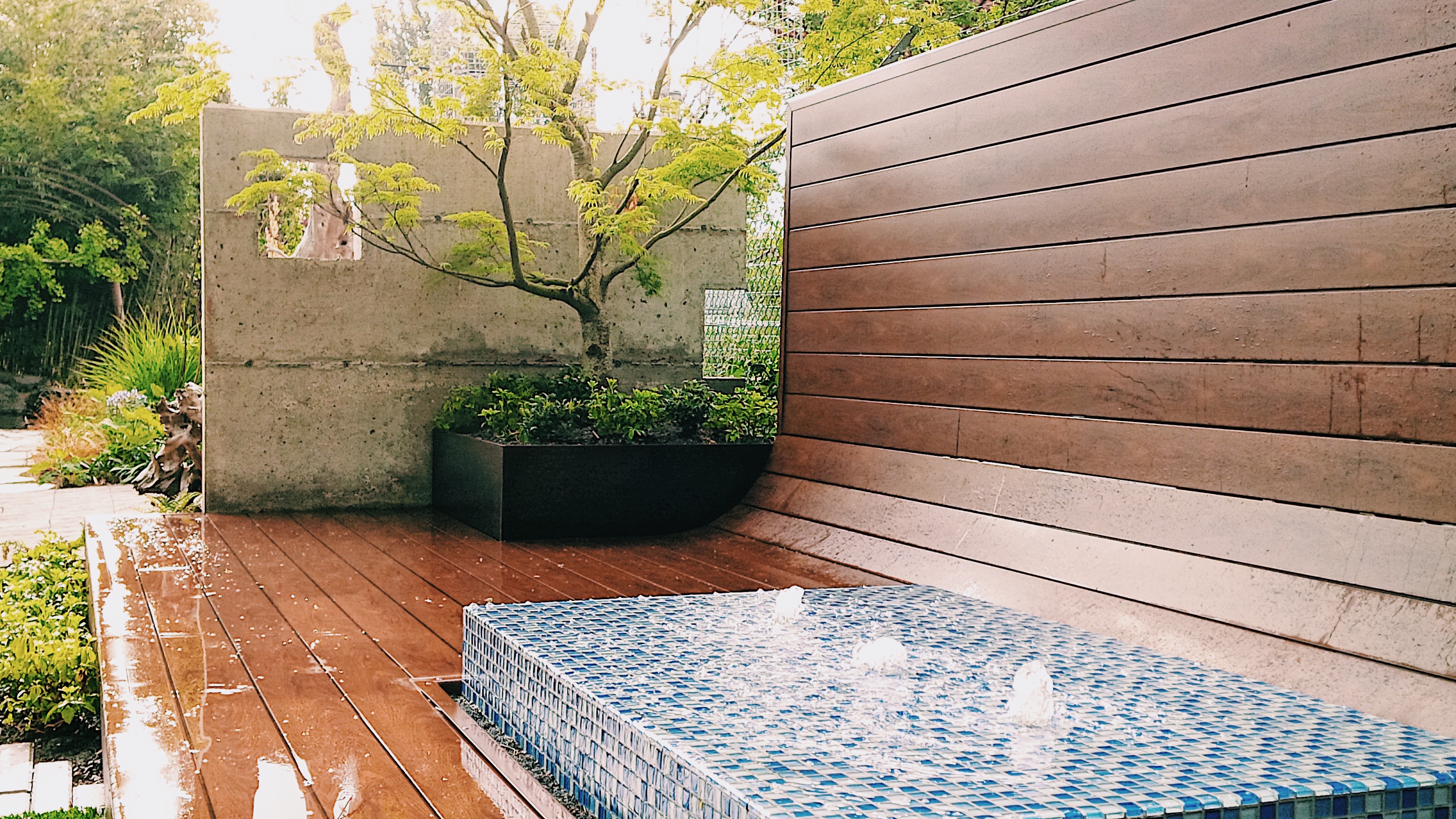 This install featured a custom deck that was inspired by your classic swimming pool. The water feature was intended to be a small compact bubbler that floats above the deck line like an inverted pool. The curved deck material was a new material from Australia that is powder-coated aluminum. The backdrop was a masonry wall and board-form concrete finish with corten planters and a transplanted Maple. See More >
THE BENEFITS OF USING POWDER-COATED ALUMINUM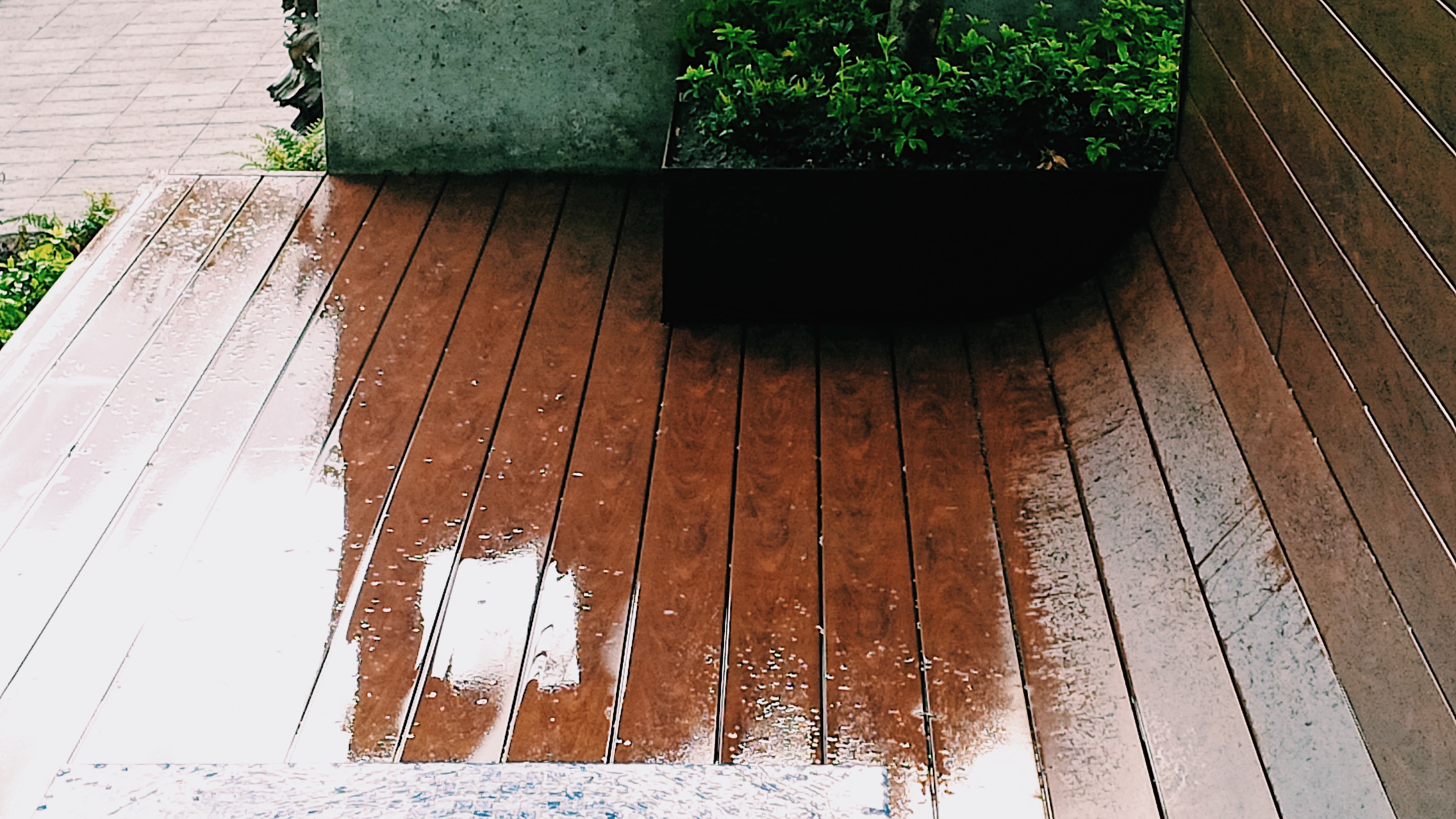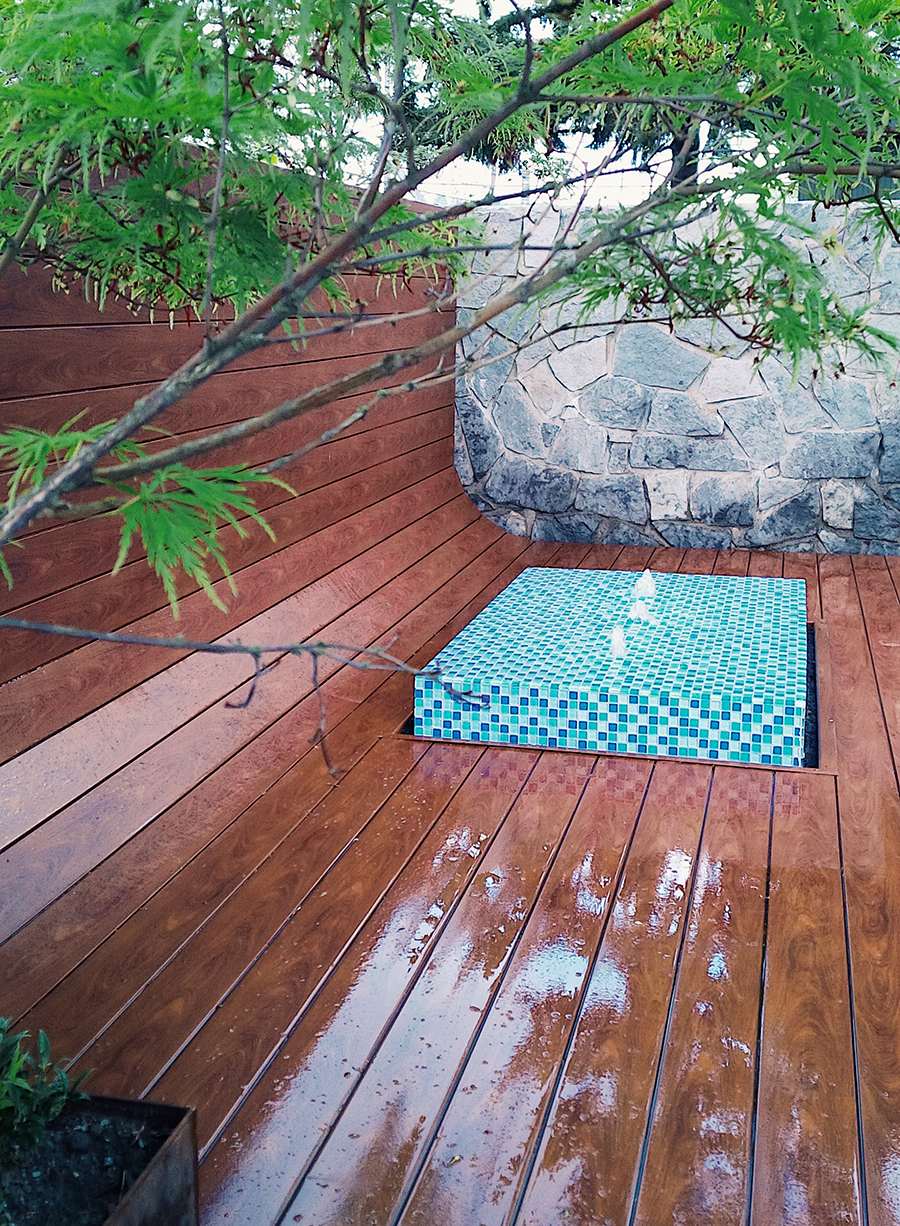 Powder coating is widely considered to be the ideal method of decorating and protecting aluminum components, products, and parts. By electrostatically spraying and fusing this mixture of pigments and resins onto a surface, you can achieve a high-quality, extremely durable finish that will extend the life of your metal and ensure its continued aesthetic appeal.
As far as appearance goes, powder coated aluminum is much more consistent and even than conventional painting methods. Plus, because powder coating can produce a much thicker coat with fewer visible differences (like running or sagging paint), it can be significantly more durable than traditional liquid paint. The flexibility in choices of powdered resins and pigments allow for virtually every color combination - even glosses, metallic finishes, and a variety of different textures.