BUILDING A PATIO
landscaping
/
December 06, 2017
BUILDING A PATIO
From Idea to Finished Product
Rather than upgrading to a larger home, many people are looking to expand their living space outdoors. As a result, patios are becoming larger, more luxurious, and more sheltered.
Design and construction of a patio can range from a simple square in the backyard to an elaborate layout of paving amidst complex outdoor living spaces. It can be composed of a range of materials. Terrain's specialized fleet of equipment is at your disposal to help handle any type of
bulk material
or difficult to move items.
Design criteria includes your specific requests and since it will provide the foundation for your outdoor living space, it will need to be durable, well-constructed and attractive. There are a variety of patio designs and paving materials to choose from. We will be able to help you determine what size, shape and style of patio that best suits your needs. Your patio should be a place of rest, relaxation & a breath of fresh air!
It's time to stop thinking of your patio as simply a place to spend time outdoors. It can serve as the hub for a variety of functions including dining, cooking, socializing, relaxing and recreation. The style of your patio will change depending on the activities you want it to accommodate. A well-designed patio will add additional living space to your home.
Use the information
here
to start gathering ideas for your new patio and see what we have done in the past!
Before we get to the design, we also have to consider critical factors: ground slope, drainage, shade and obstacles like tree roots and underground utility lines. A good planning is the key to building a patio which means you have to consider shade, drainage, slope and digging complications.
This stunning garden showcases a pond-less, four-tier waterfall. Terrain worked with the client to create the oversized bluestone patio, floating paver deck, and structural rockery walls during this multi-phase project. This acre + estate continues to mature into a beautiful botanical retreat.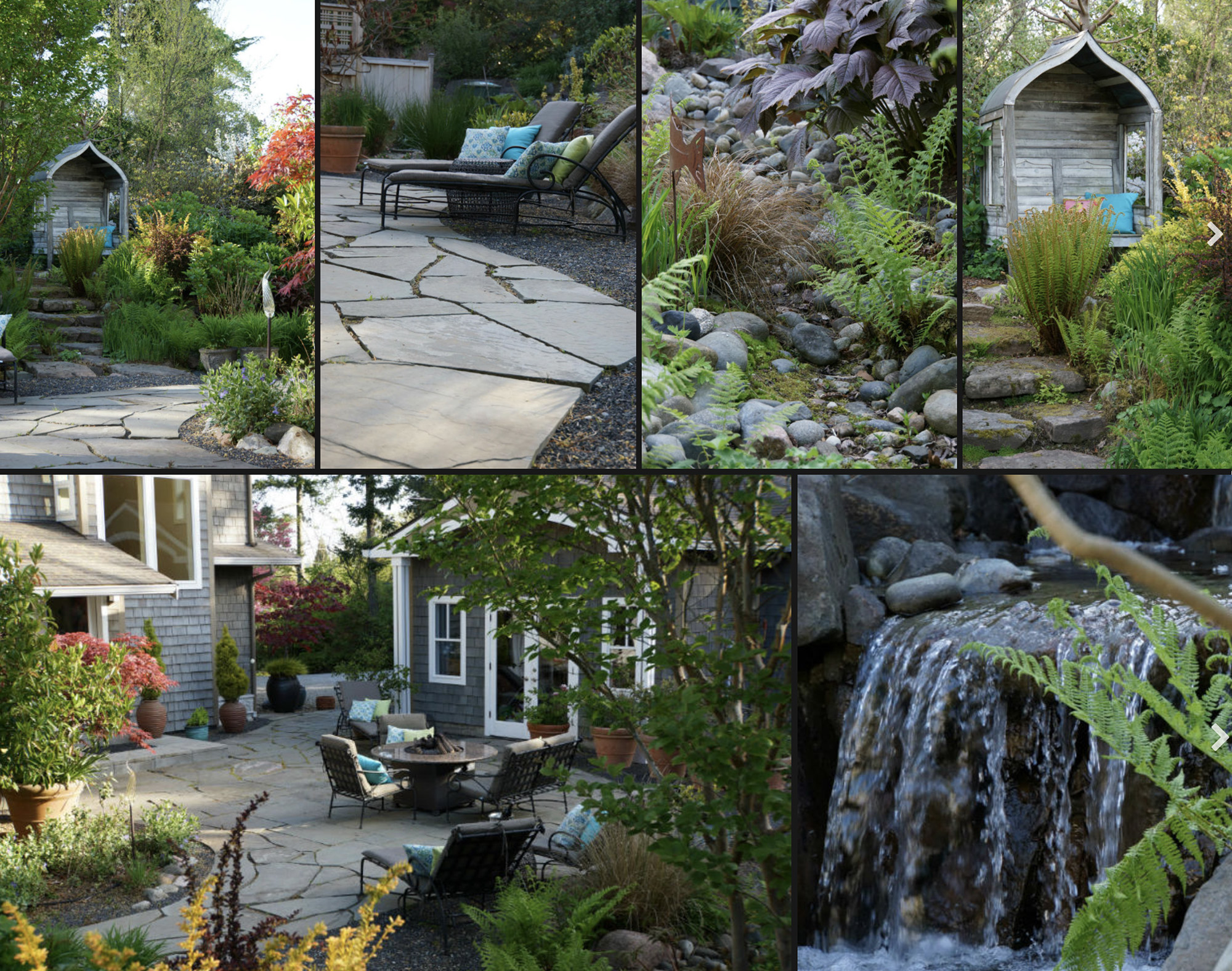 ISLAND BED & BREAKFAST
Nestled into a west facing backyard with large evergreen trees demanding a careful selection of shade plants. These clients wanted a low maintenance area that blended the native areas from the tamed, at the same time providing a flexible space that could be an evening retreat to entertain friends al fresco style or a sun filled mid-day oasis to have a bistro lunch.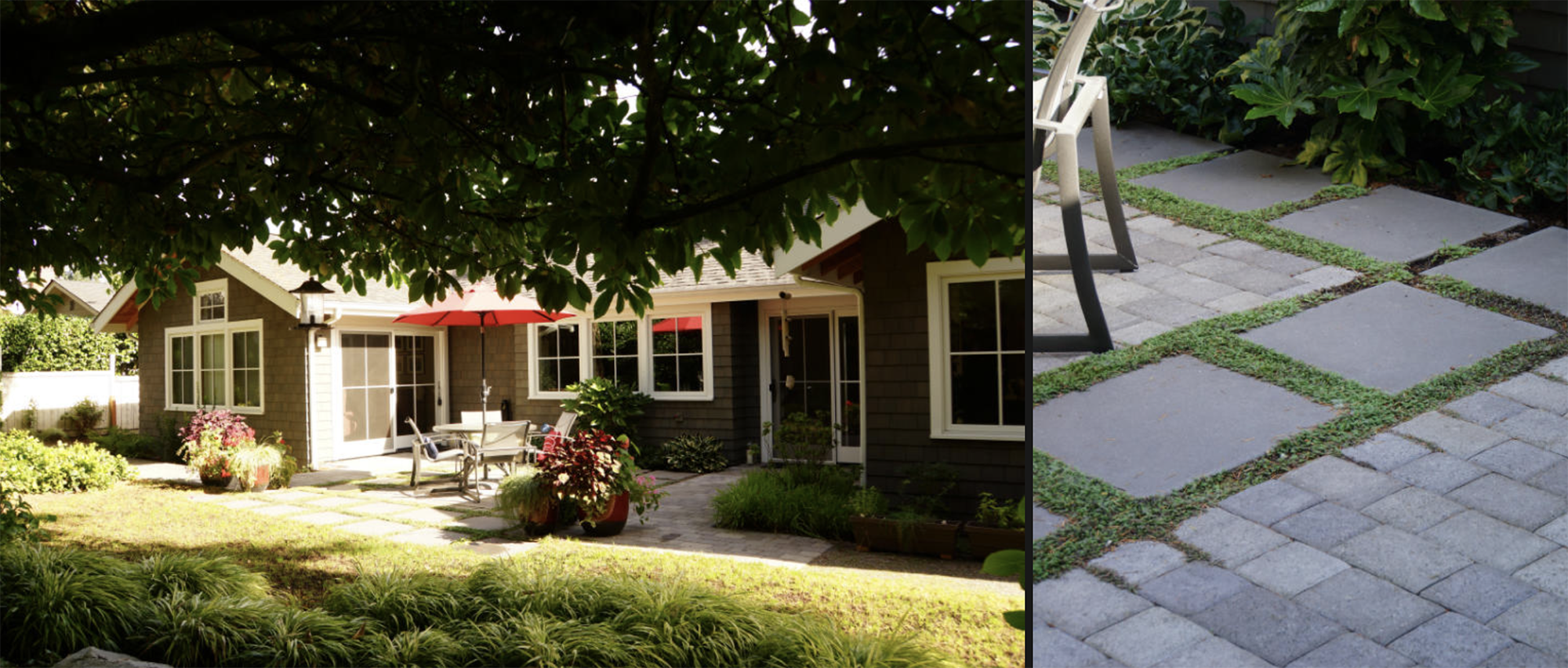 Contact Us to start planning your project Today!
Terrain is here to help with you Project, starting with an initial idea to completion.