GET READY FOR FALL
landscaping
/
October 01, 2020
Boost your outdoor space this fall
As warm temperatures fade and frosty mornings arrive, it time to boost your outdoor space and make the most of it!
Extend your patio space by setting up an outdoor entertaining area for your kids, add an outdoor heating option, start planting and more!
Here are some ideas on bring colour and beauty into your space as the days become shorter and the temperature starts to get colder.
Refresh Your Container Garden
Time to replace your summer plants with fall perennials.
While mums are the traditional bloom of choice this time of year, there are many other options available to change things up! Cool-season plants like nemesis add fragrance and charm to container combinations.
And don't forget about vegetables, they
can give a container that professional touch without adding blooms that require higher maintenance.
In addition, you can mix and match different sized planters and place them on front steps of your doorway or near the yard's lounge chairs for an attractive pop of color during fall.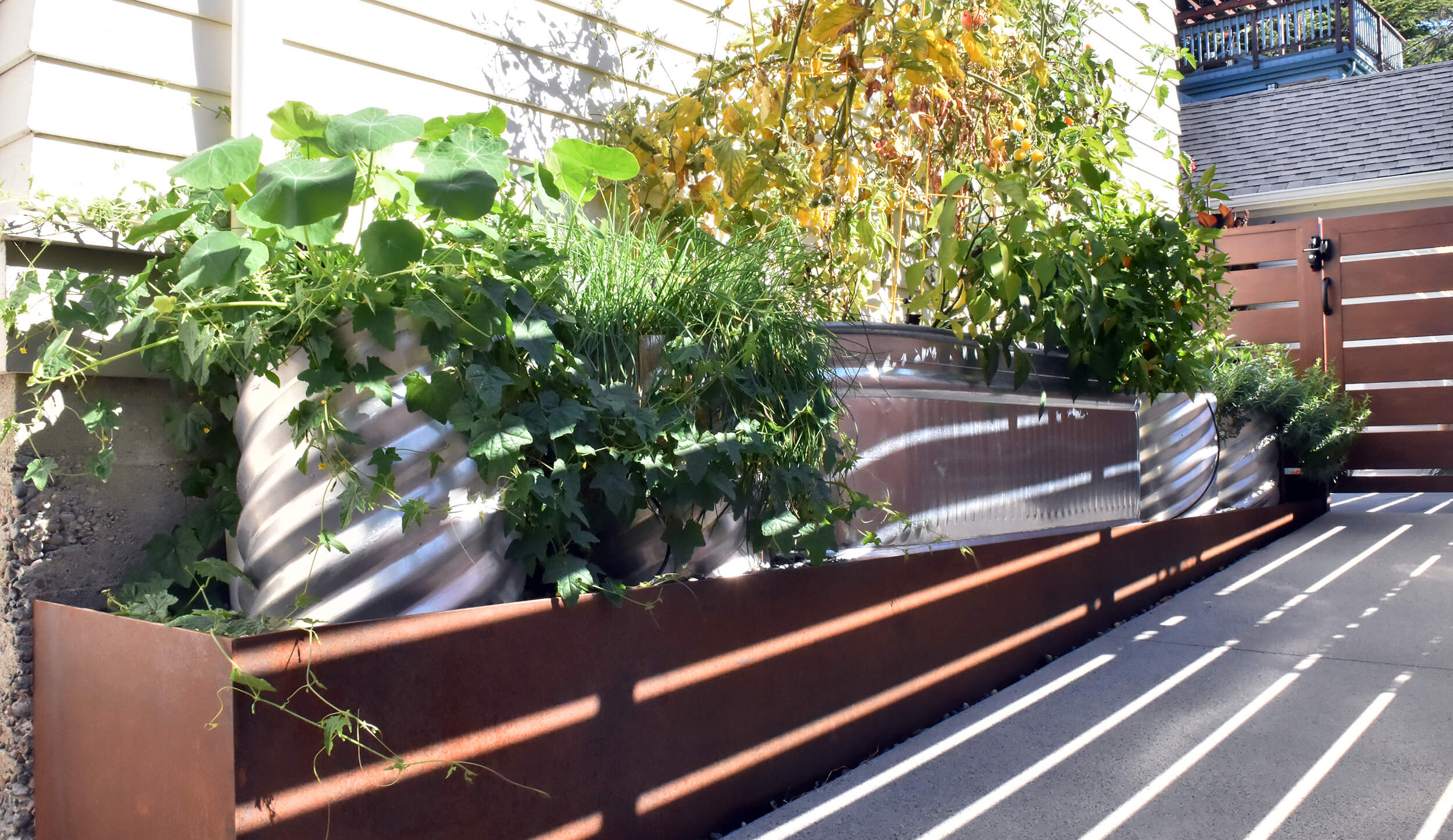 Plant A Tree!
Planting in the fall gives trees an extra growing season before the summer. The combination of cooler temperatures and fall rain allows trees to establish their roots, making it easier on them to adjust to extreme heat or drought in the summer.
For a fall treat consider planting an apple, pear, or persimmon tree.
Fill Your Garden Beds
Add a few fall-blooming flowers, ornamental kinds of grass or shrubs with colorful foliage to make your garden beautiful.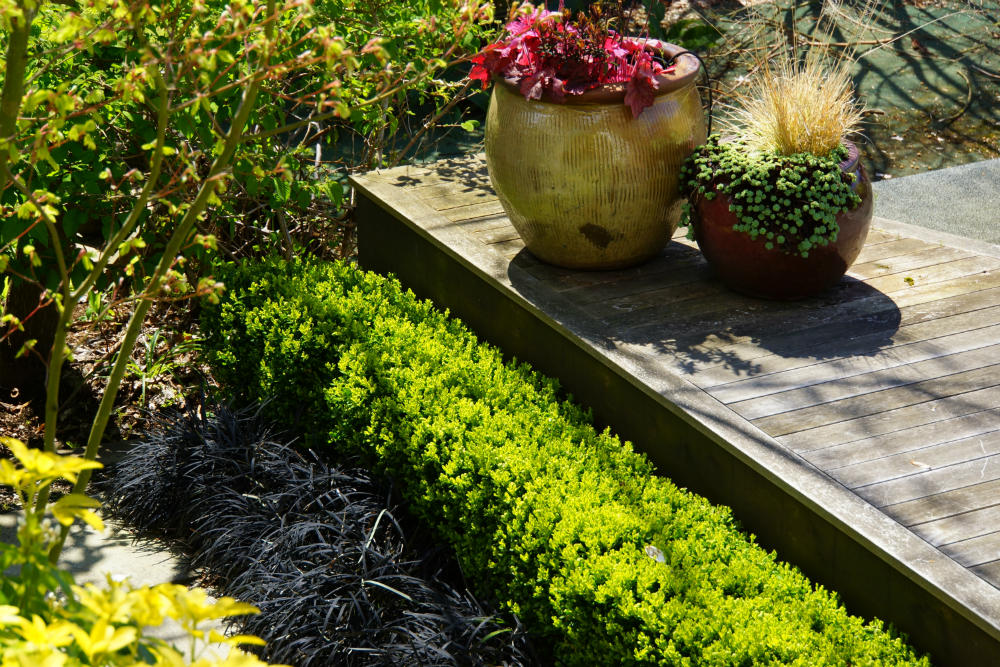 ADD SOME LIGHTING
As the days grow shorter, outdoor lights can make a big difference in transforming spaces from moody to welcoming.
Create the best atmosphere for your guests or simply a romantic outdoor living space for two.
You can add some standing lanterns to the scene and have a picturesque fall setting.
String lights are also a great way to perk up your outdoor space any time of year!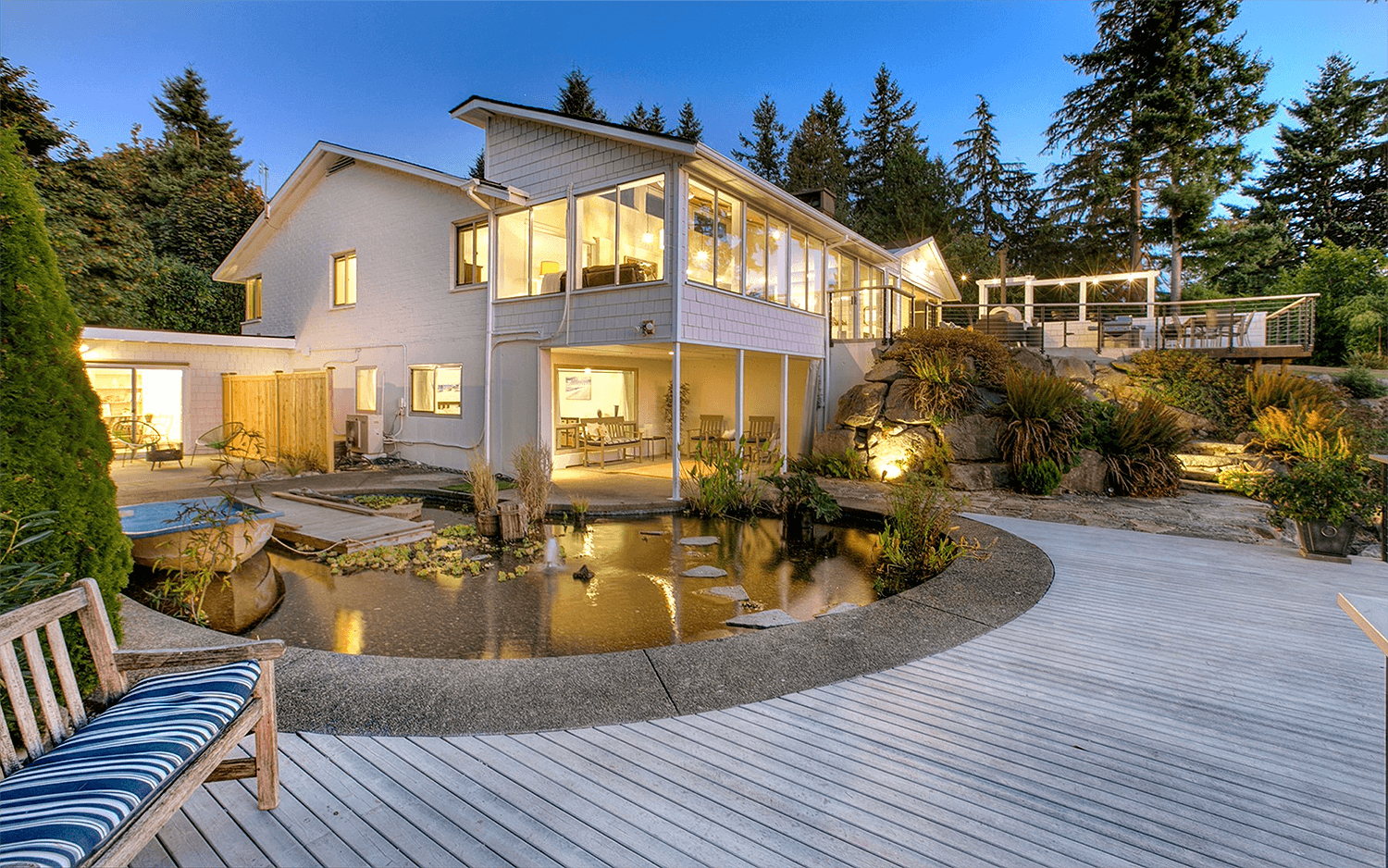 COZY UP TO THE Outdoor Fire PIT
With more and more homeowners looking to take advantage of their outdoor living spaces each year, features like outdoor fire pits and fireplaces are becoming very admirable. In addition to making it possible to entertain your friends & family outside for longer each season, outdoor fire pits also have an impression on landscape design. When integrated correctly, it can easily become the focal point in any outdoor living space.
If you are not sure about the fireplace, you can also look into freestanding propane-fueled outdoor heaters that can provide an area of warmth 10 to 12 feet in diameter.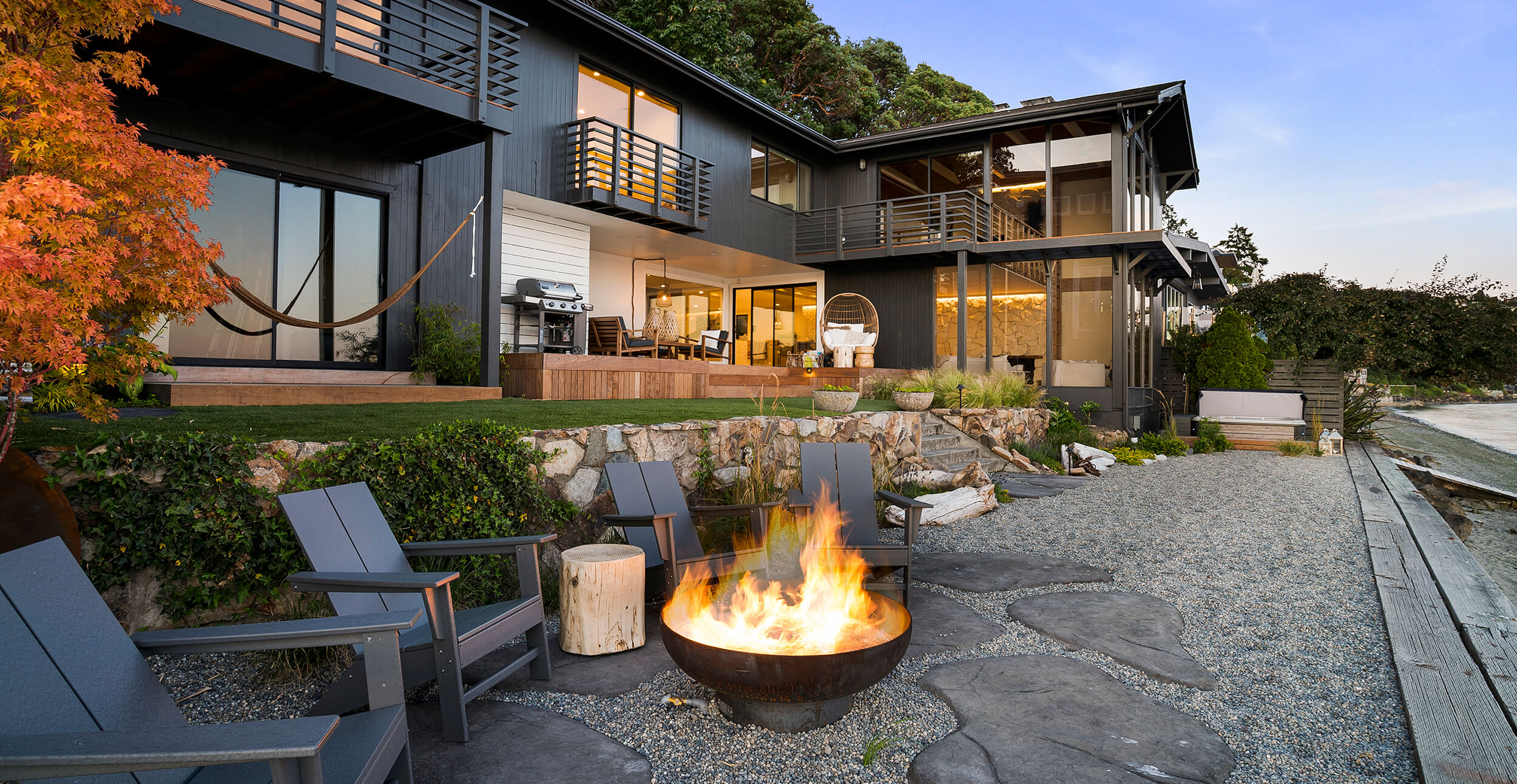 Set Up A Play Area
Encourage kids to get outside and burn off extra energy by including play and sports equipment in the backyard. Install anything from a swing set to a sports court.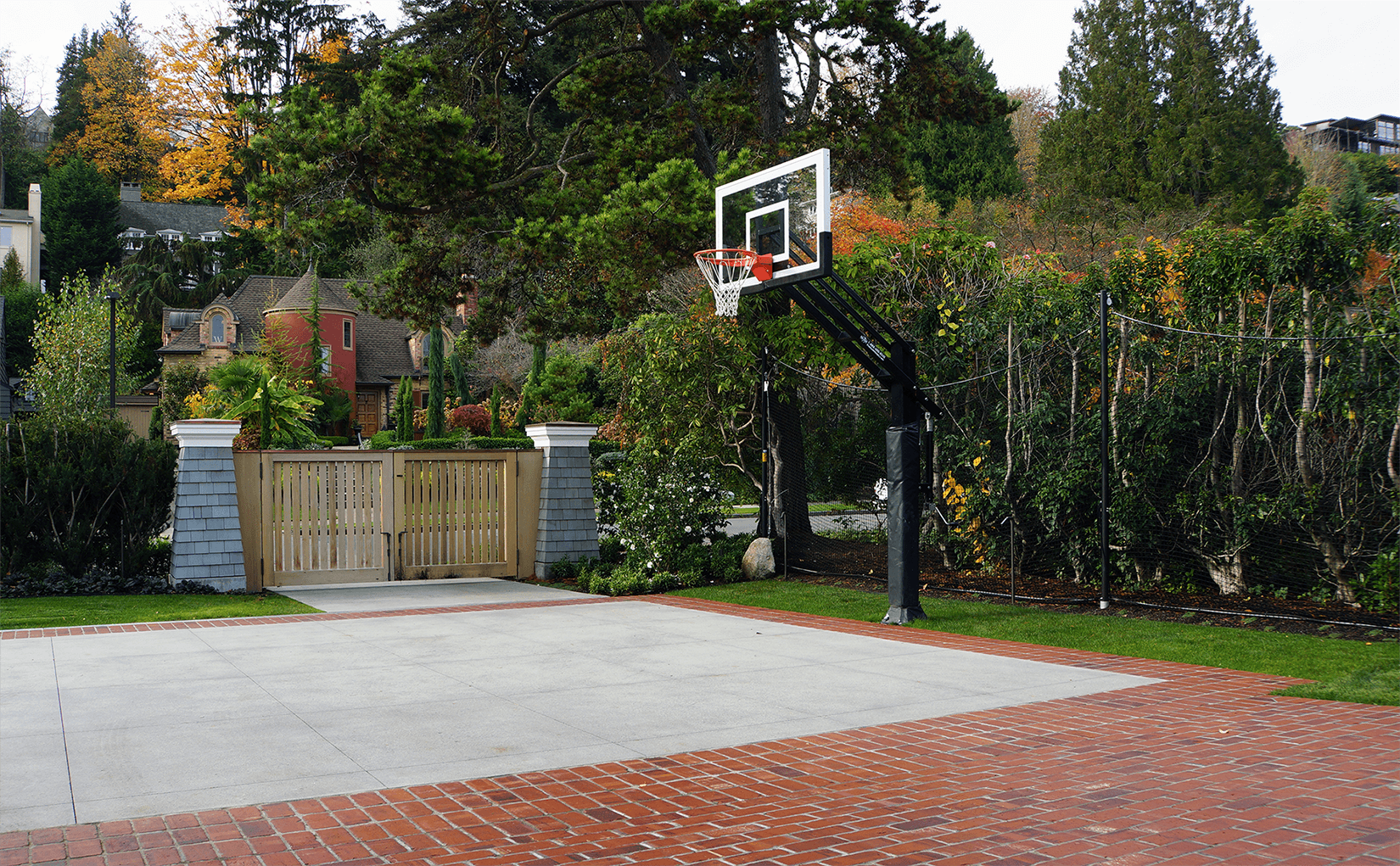 ADD SOME ACCESSORIES TO YOUR FURNITURE
Now's the time to bring out all your cozy blankets and pillows for an evening outside. Place pillows on the outdoor furniture, such as dining chairs, lounge sofas or accent chairs, draping a throw blanket over a seat as a final touch. Don't forget to get outdoor furniture covers that will protect your fabrics from bad weather.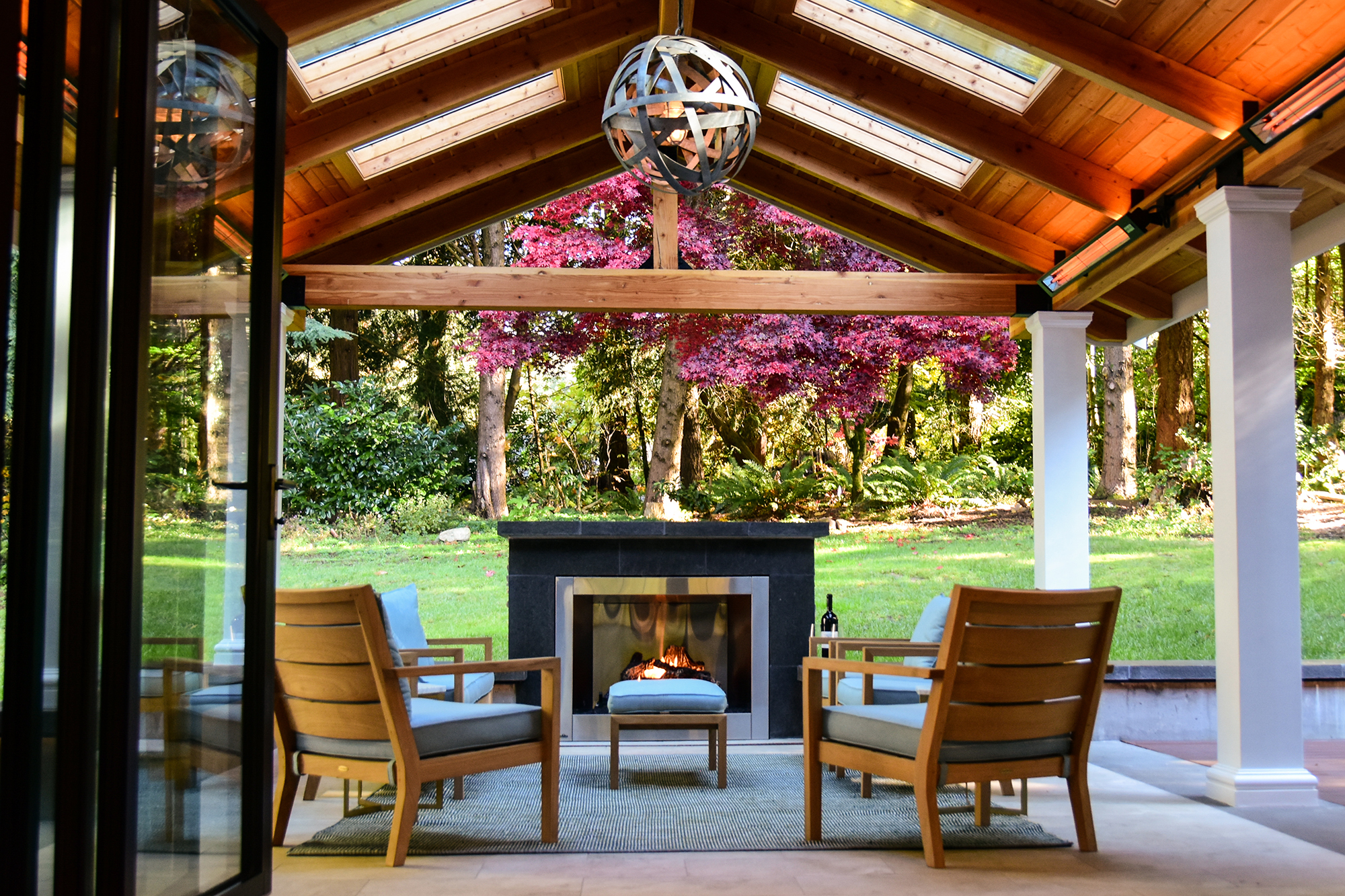 Fall is also a perfect time to start planning your next big project!
Have a project in mind? Contact us today and set up an initial meeting with us!