DESIGNING AND BUILDING A RAIN GARDEN
charities
/
June 15, 2022
PROJECT: IRONWOOD HEIGHTS
LOCATION: NORMANDY PARK
DESIGN: STUDIO TERRAIN
BUILD: TERRAIN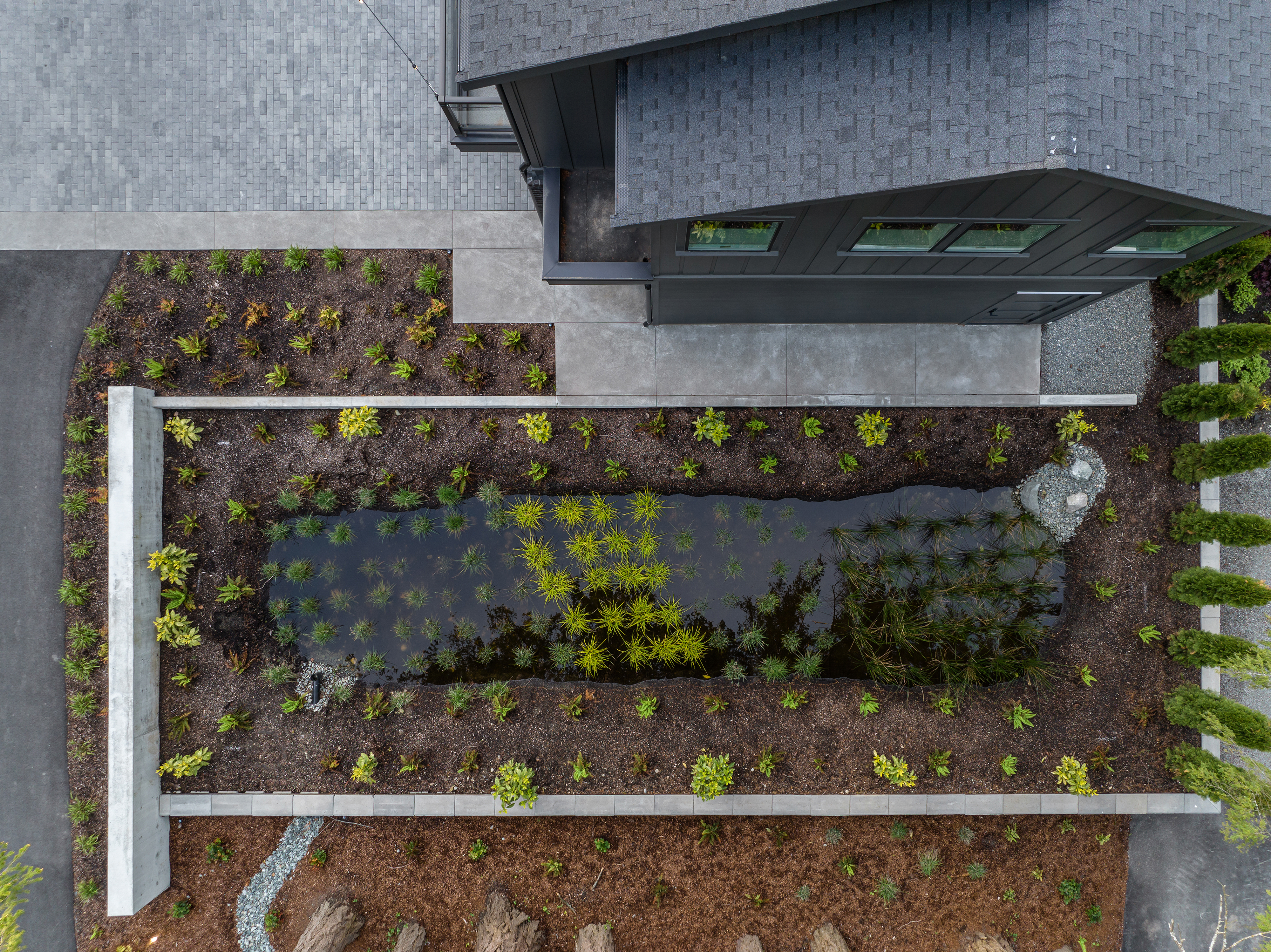 Designed by Studio Terrain and Built by Terrain, one of our most recent projects in Normandy Park - Ironwood Heights features a beautiful rain garden. This home is anchored on the local highest point & overlooking wide views, this boutique masterpiece blends clean aesthetics & modern functionality.
"When designing this space my main priority was to create usable space that maximized the beautiful bluff views. But what challenges do bluff-side homes create for the environment? In the PNW, the number one answer to that question is… stormwater. As a sustainable property, Ironwood Heights treats its stormwater in this bioinfiltration swale. Designed by Studio Terrain and built by Terrain this swale uses a surrounding wall and water tolerant plant species to help filter onsite runoff before infiltrating back into the earth." – Lauren Galante /PLA, Landscape Architect?
WHAT IS A RAIN GARDEN?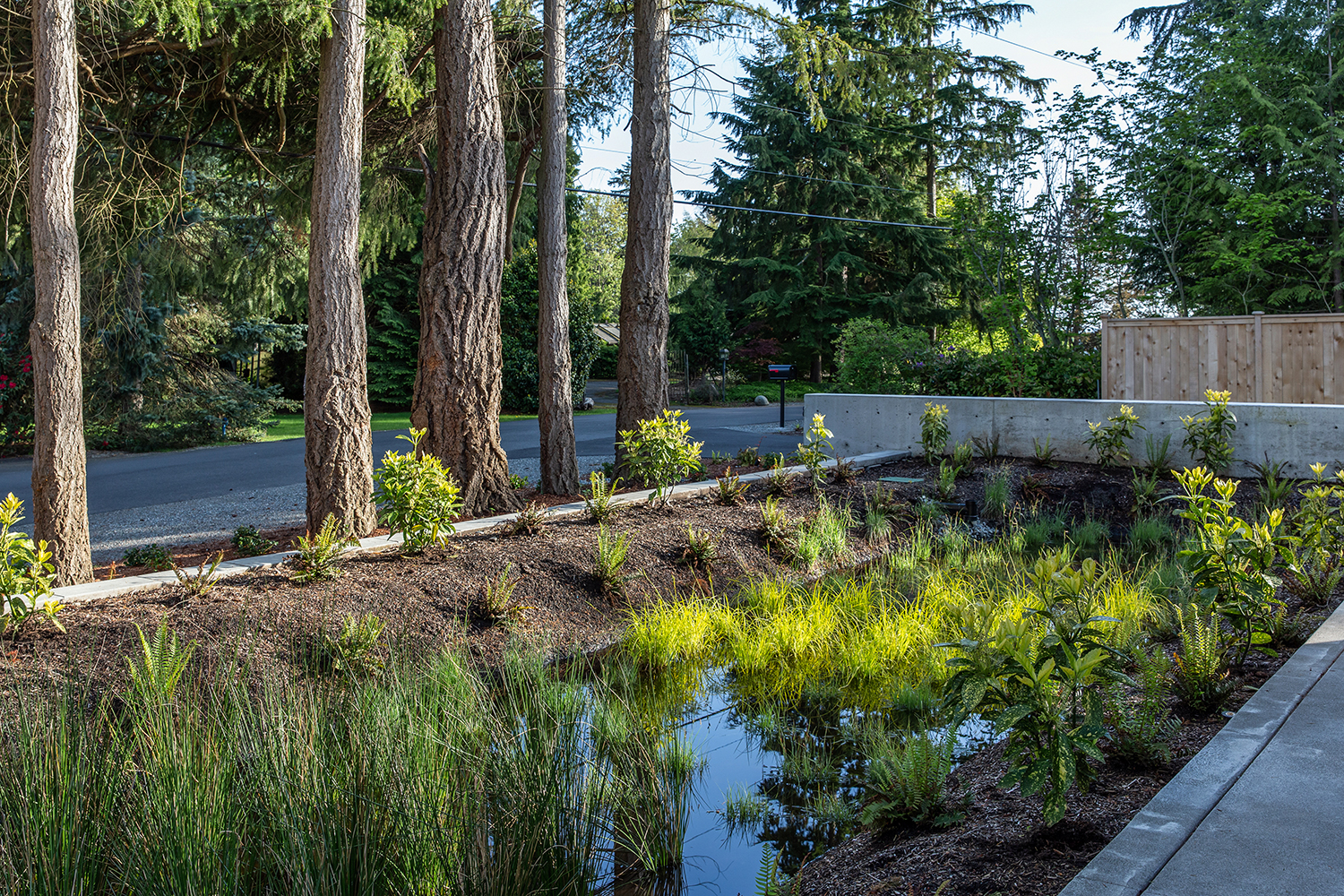 A rain garden is a landscaped area that collects, absorbs, and filters stormwater runoff from roof tops, driveways, patios, and other hard surfaces that don't allow water to soak in. Rain gardens are sized to accommodate temporary ponding after it rains and are not meant to be permanent ponds. Simply put, rain gardens are shallow depressions that:
Can be shaped and sized to fit your yard.

Are constructed with soil mixes that allow water to soak in rapidly, treat runoff, and

support plant growth.

Can be landscaped with a variety of plants to fit the surroundings.
HOW RAIN GARDENS ENHANCE OUR NATURAL ENVIRONMENT AND QUALITY OF LIFE?
Native soils and forests of western Washington absorb, store, filter, and slowly release cool, clean water to rivers, streams, wetlands, lakes, and coastal waters. The rich diversity of life in marine and fresh water, as well as on land, depends on clean water to thrive. As the region grows, native forests and soils are replaced with roads, rooftops, and other hard surfaces. When it rains or snows, more water flows from these hard surfaces than undisturbed areas, carrying oil, fertilizers, pesticides, sediments, and other pollutants downstream. In fact, much of the pollution in streams, wetlands, and Puget Sound now comes from stormwater flowing off developed areas. The added water and associated pollutants from developed lands are damaging water resources and harming aquatic life in western Washington.
HOW YOU CAN HELP?
You can make an important contribution by reducing the amount of stormwater and pollutants coming from your property and entering our region's waterways by installing rain gardens in your yard and other places throughout your community.
RAIN GARDENS PROVIDE 5 MULTIPLE BENEFITS.
Enhance the landscaping and appearance of the homes and yards.

Provide habitat for beneficial insects and birds.

Filter oil and grease from driveways, pesticides and fertilizers from lawns, and other pollutants before they reach groundwater or the storm drain and eventually streams, wetlands, lakes, and marine waters.

Reduce flooding on neighbouring property, overflows in sewers, and erosion in streams by absorbing runoff from hard surfaces.

Increase the amount of water that soaks into the ground to recharge local groundwater.
CONSIDERING INSTALLING A RAIN GARDEN? WE CAN HELP YOU FURTHER WITH:
Local and State requirements

Check Site Drainage

Consider where to locate your rain garden in what size and shape

Test your soil

Design garden and surroundings

carefully select plants, grasses & shrubs

Prepare for construction

Fully build your rain garden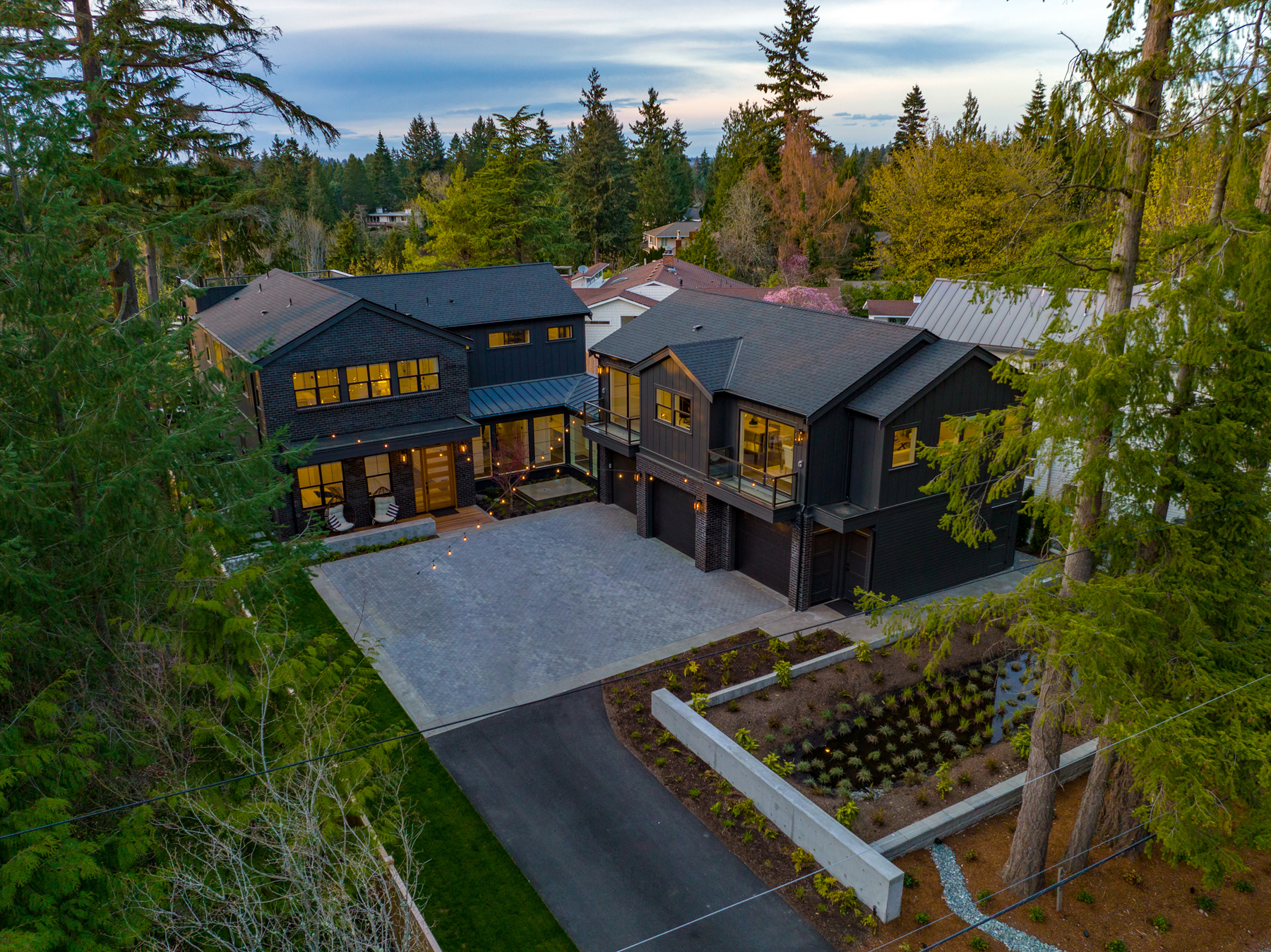 CONTACT US TODAY – ONE CALL FOR ALL YOUR DESIGN & BUILD NEEDS FROM STAR TO FINISH!