ONE CALL
company news
/
June 30, 2020
YOUR ONE CALL TO PROFESSIONAL SERVICES
Terrain Seattle offers a one call service that assists our clients in bringing their ideal landscape to life. Our in-house, Licensed Architect, Licensed Engineer, Landscape Designer, and Project Managers create detailed construction plans and assist with any necessary permits to bring a project to fruition.
Our construction crews have over 25 years of experience from interior renovations, excavation and hardscape to detailed wood and metal craftsmanship. Terrain prides ourselves on tackling every job from the ground up and providing a creative touch to each landscape.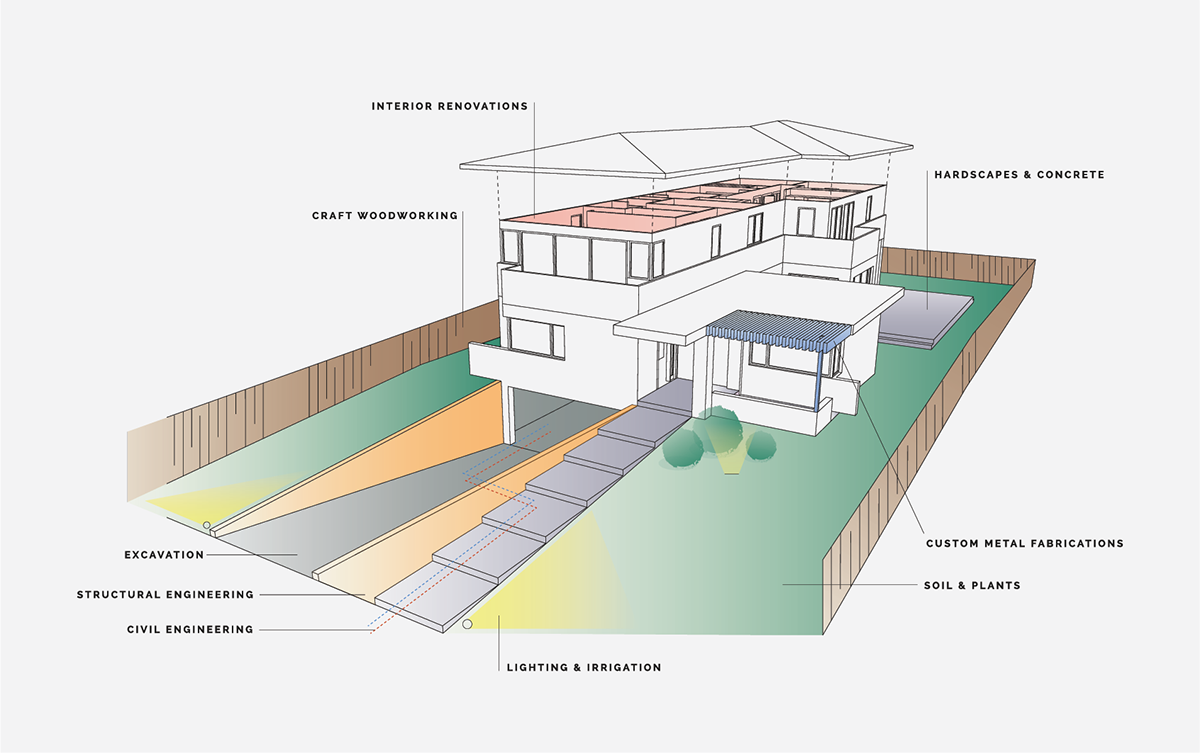 PROFESSIONAL SERVICES
We specialize in professional services that help guide our clients from idealization and design to project completion.
Some clients come to us with nothing more than a vision in their mind while others come with prepared plans and require help from our technical team to build the details.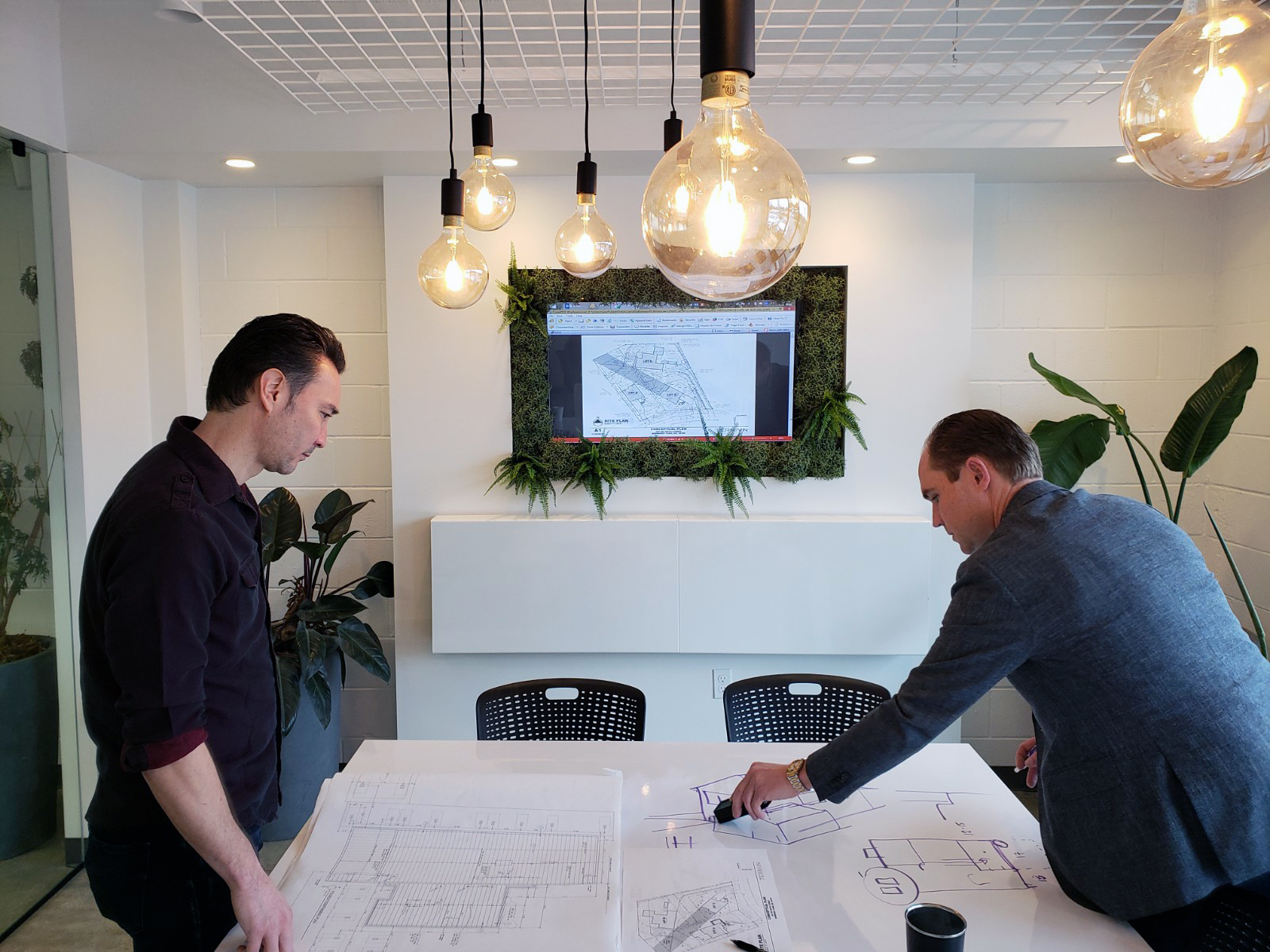 STRUCTURAL & CIVIL
Terrain has been successfully installing civil drainage projects since 1994, covering a wide range of projects from waterproofing existing foundations to simpler sub-surface yard drains. The Puget Sound area's damp weather and leaking concrete foundations mean there is a constant need for waterproofing solutions.
Our region also offers some difficult challenges in the steep slopes and waterfront properties. Our structural engineer and on site team work together to make any space functional and secure.
EXCAVATION
Excavation services for sites where attention to detail matters.
Terrain specializes in providing excavation services for projects that require extra attention to detail while maintaining a neat and tidy site during the process. The benefits of this approach are immense: we don't create a "messy trail" that has to be restored, damaging the surrounding areas and upsetting the neighbors in the process. Clients often comment, "I never knew you were here except that my addition excavation is all done!" We have a wide range of equipment and trucks to efficiently complete this phase. We do projects as small as half day mobilization to sites that require careful coordination over several weeks.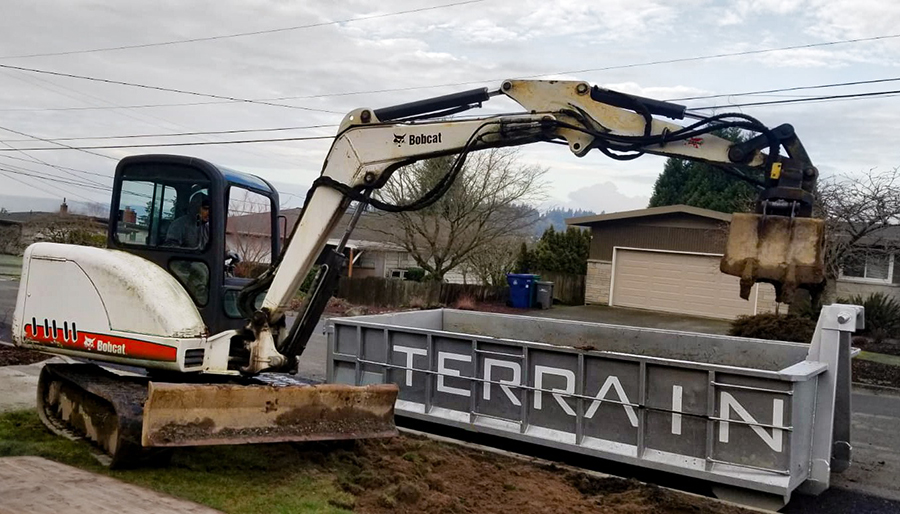 LIGHTING & IRRIGATION
Terrain has been installing automatic irrigation systems since 1994. We use the top of the line systems to ensure that your garden continues to thrive all year long.
We understand the finishing touches set a landscape apart from the rest. We install low-voltage lighting systems using the industry's newest technologies to highlight all your favorite home and landscape details.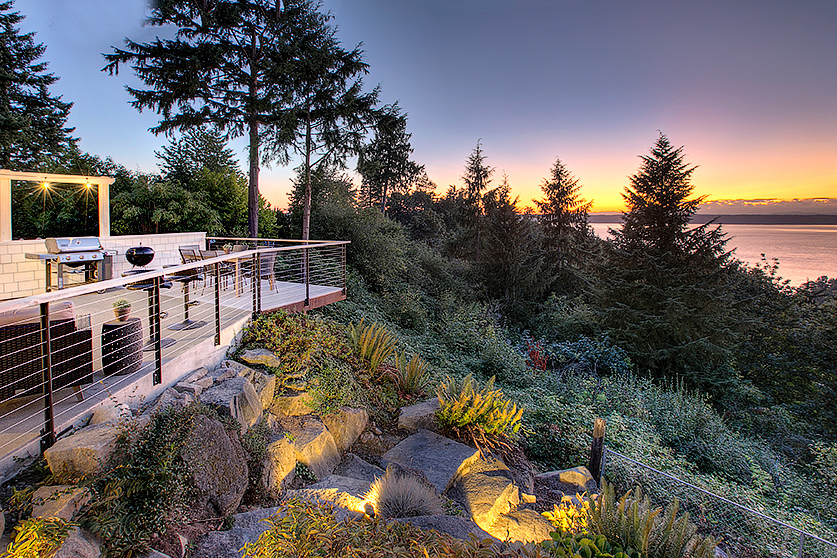 HARDSCAPES & CONCRETE
Terrain can form and pour a variety of concrete finishes and applications including: Structural concrete foundations, architectural concrete walls and elements with formed, sacked, sandblasted, or Ardex finishes. Flatwork concrete, stamped, acid washed and washed aggregate finishes are a few of the finishes that we can provide.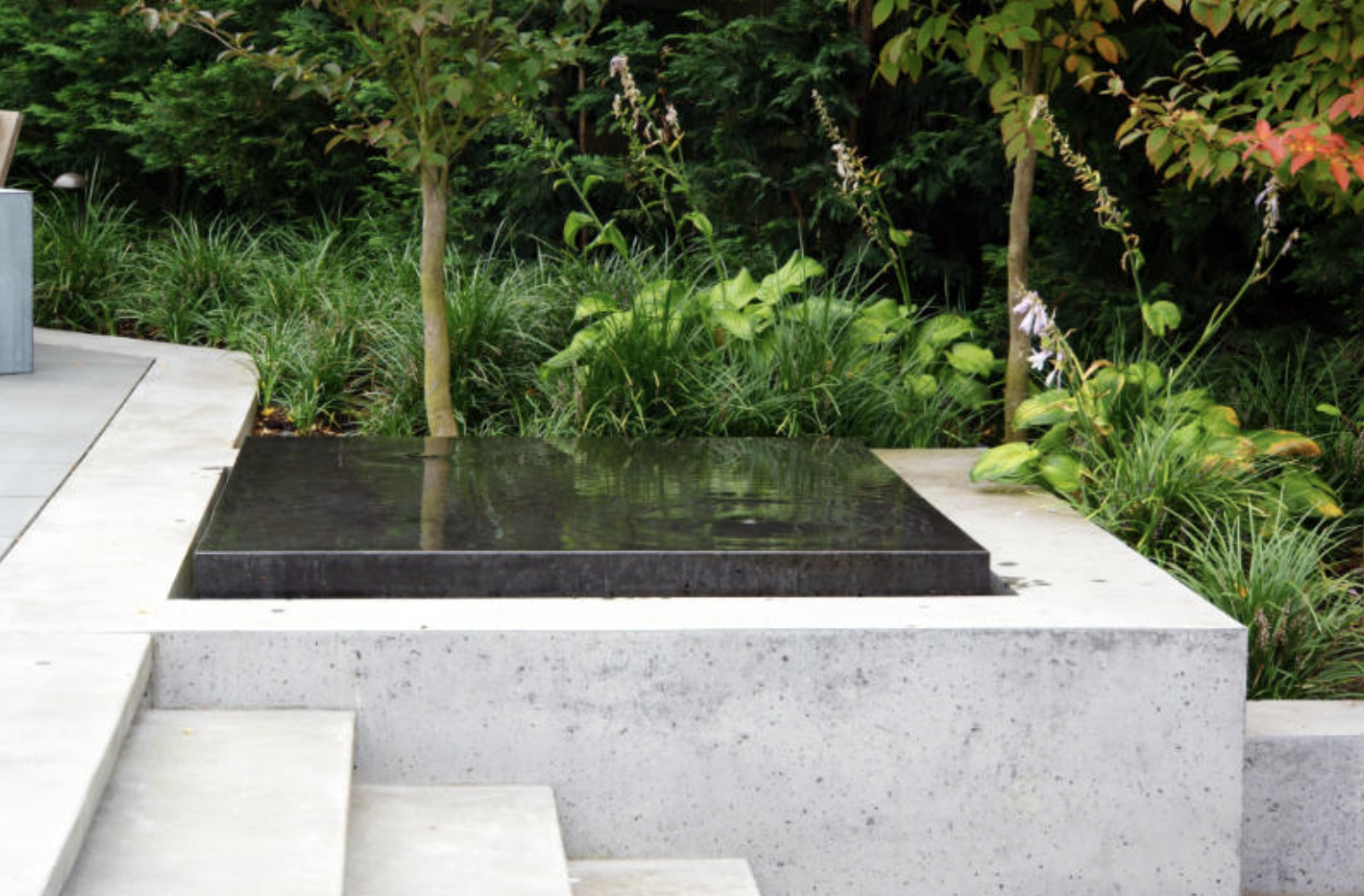 Design by Allworth Architects
SOIL & PLANTS
Terrain has teamed up with the region's top architects and plant farms to bring you the best palette of botanical varieties.
Since 1994 we have developed relationships with growers up and down the West Coast ensuring that the species we provide will be the best one available within the budget provided. Terrain can assist in transplanting, relocating of plants and trees and removal of unwanted vegetation. We are big supporters of plant amnesty doing everything possible to find new homes for healthy plants that are getting removed. Terrain keeps on staff a plant horticulturist to ensure you always have the best advice.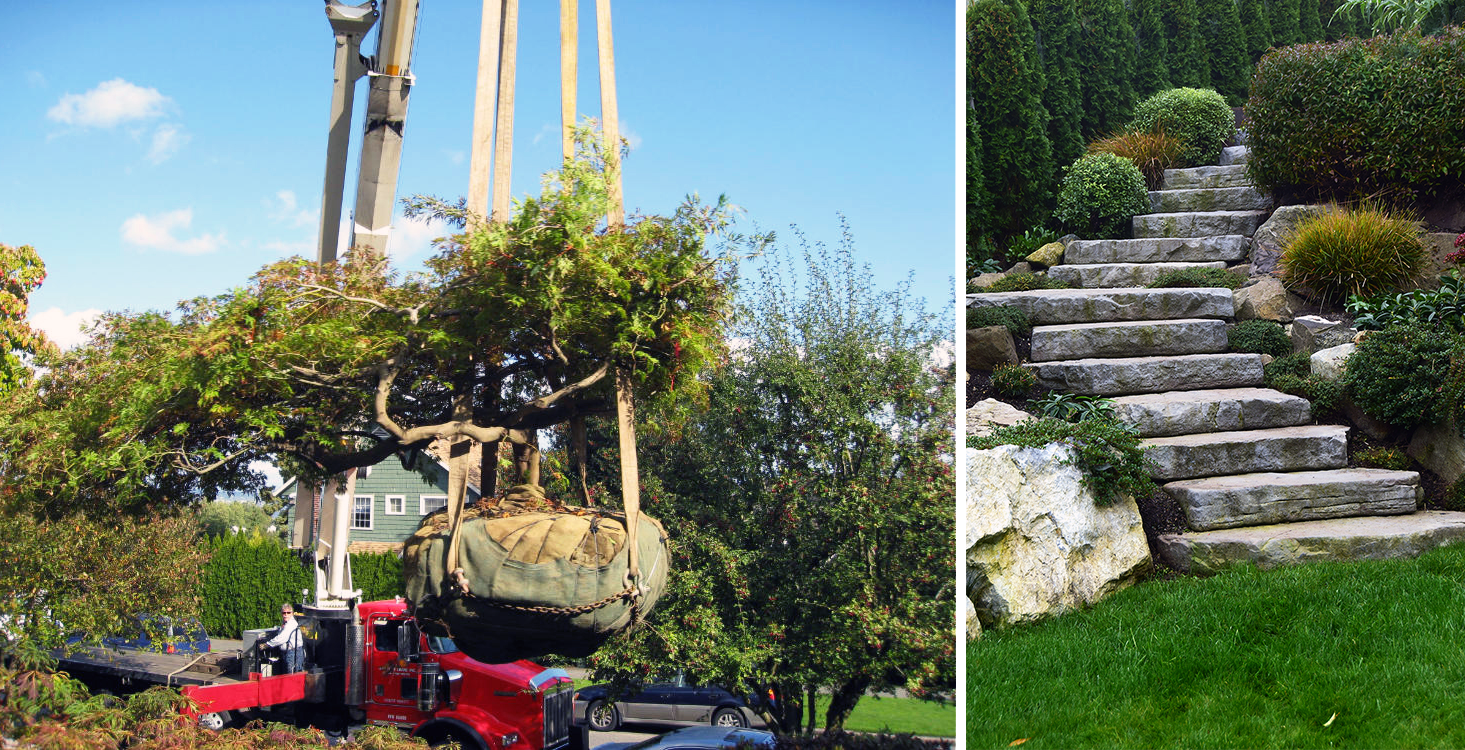 CRAFT WOODWORK
Terrain boasts of a team with multiple Journeyman Carpenters that specialize in a variety of projects such as custom gates, fences and cabinetry. No detail is too small. Our clients often comment how pleased they are with the time and energy our carpenters have put into their project. Our most experienced carpenters continue to pass down their knowledge to the other team members.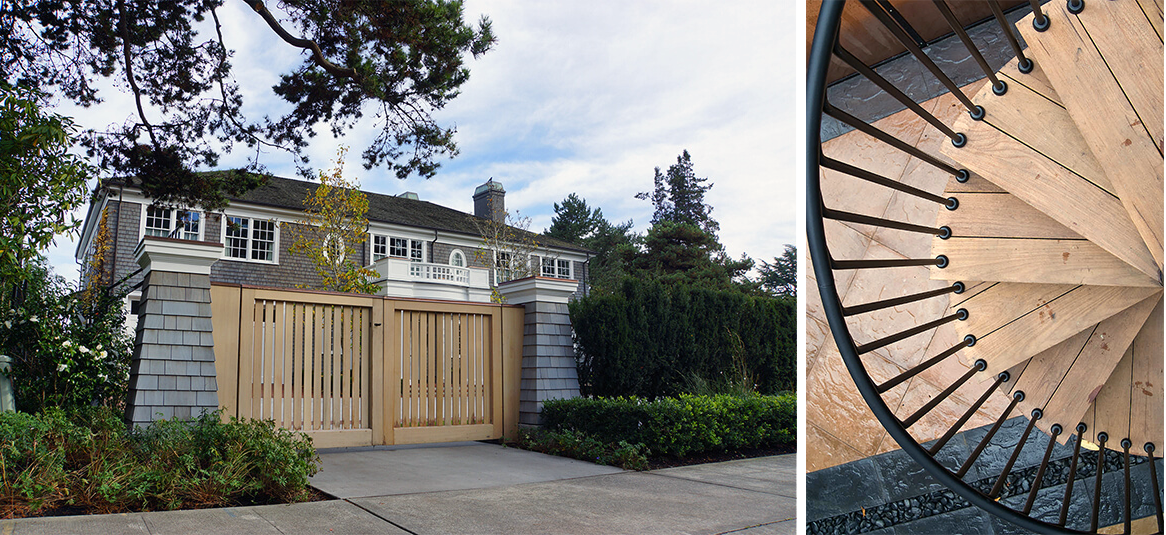 CUSTOM METAL FABRICATION
Metal working is our roots. Our family has been in custom metal fabrication for over 45 years in the Seattle market. We have a facility here in Seattle with the ability to produce a variety of custom projects using all different types of metal. We can assist from the beginning, including engineering, all the way through to installation. Using our in house software and experience we can make the coordination, design and installation seamless and efficient.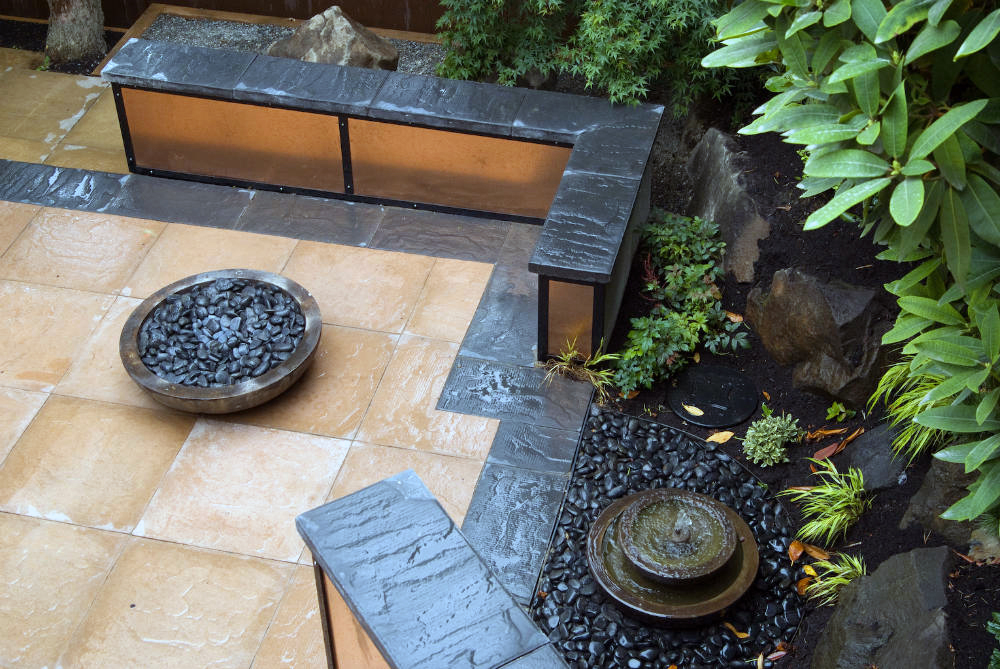 AFTER CARE
WE FEEL STRONGLY ABOUT STAYING CONNECTED WITH OUR PROJECTS YEARS AFTER COMPLETION.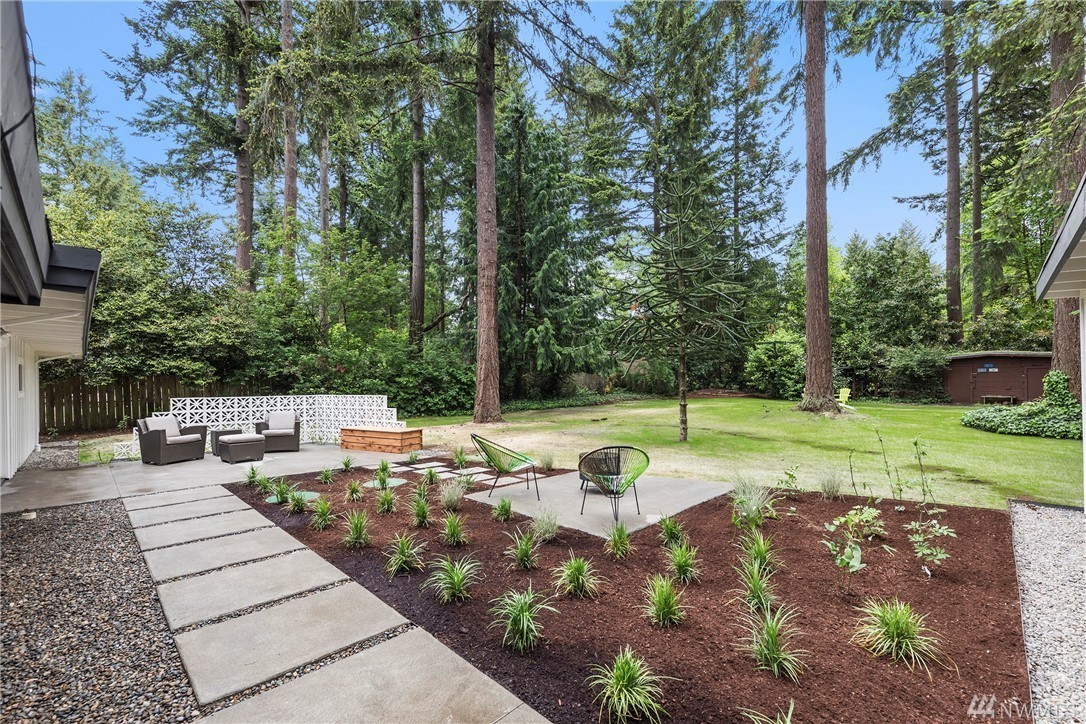 The Estate Butler is your single point of contact concierge for all you at home maintenance needs. Terrain will assign your personal estate management that will coordinate, execute everything related to your estate including maintenance, extended maintenance and custom projects.
To find out more information regarding Terrain's services or if you have a general questions please fill out the FORM and one of our customer representatives will contact you.